How NRMA Blue helped a family save on their road trip
We know from recent research that transport costs have risen throughout the country, which puts extra financial stress on many households. That means going on a holiday might not be on the cards for most families. So we decided to put NRMA Blue to the test and send some lucky Members on a road trip to take advantage of their discounts and benefits.
Meet Illawarra locals the Coghlan family. Mum Bec, Dad Nigel and their kids Grace and Ollie embarked on an iconic NSW road trip over four days. Their journey began in Dubbo, their mission: visit as many partners as possible and use their discounts wherever they go.
Armed with only the my nrma app, they were able to book accommodation, car hire, a fast ferry ride, and visits to attractions including Featherdale Wildlife Park, Taronga Western Plains Zoo and Luna Park. Even better, they did all this while saving on fuel, parking and so much more.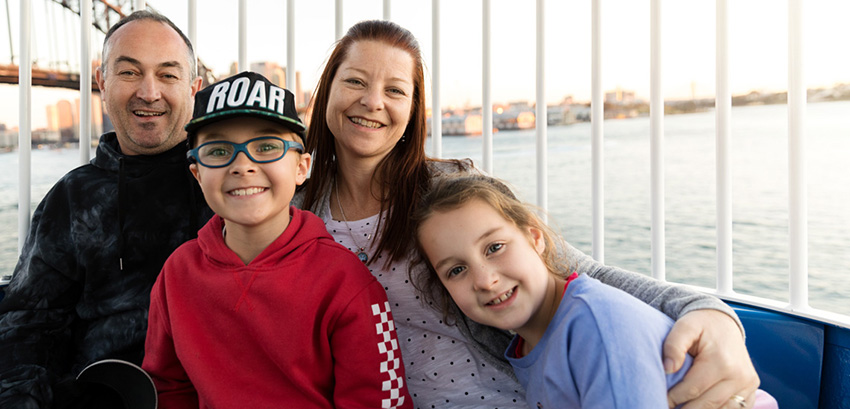 Become an NRMA Blue Member today
Access exclusive discounts, find cheap fuel, and plan your next adventure