Transporting precious cargo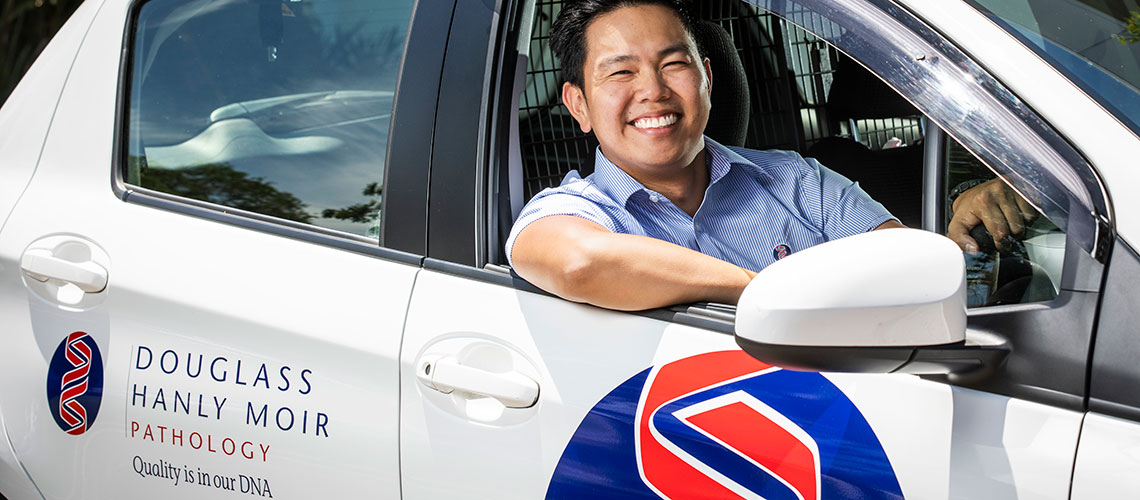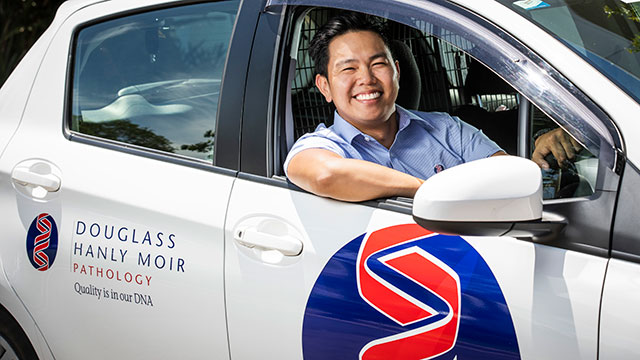 You see their cars driving across the length and breadth of New South Wales, but have you ever wondered why Douglass Hanly Moir Pathology (DHM) has so many couriers on the road at any one time?
The answer is simple - the cars are used to pick up and transport thousands of patient samples every day, safely delivering them from pathology collection centres, medical clinics and hospitals directly to the laboratories for testing.
"Every specimen is precious"
The collection and delivery of specimens is a crucial aspect of DHM's operations. It has to be both timely and safe for one simple reason - there is a patient and their doctor who is relying on them.
"Every single one of those specimens belongs to a patient who is waiting to find out their results. All of our drivers understand the responsibility and trust that is bestowed upon them as part of their day-to-day job," said Mark Clucas, Fleet Manager for DHM. "We all take our jobs very seriously, and will do whatever it takes to make sure that we get our precious specimens into the lab for testing."
Mark runs a fleet of 317 vehicles that travels more than 12 million kilometres every year. NRMA has been supporting the company since 1980.
"Our couriers regularly go the extra mile for our referring doctors and their patients, so it's important that our roadside assist partners can be on hand whenever we need them.
"If a vehicle breaks down, it could result in a delay in getting an urgent result to a doctor, or it could compromise the integrity of a specimen and require it to be re-collected. Our mission is to make sure we deliver our specimens to the lab as quickly as possible, and the NRMA helps us to do that."
Douglass Hanly Moir Pathology is just one of our many business Members who rely on their vehicles to transport not only stock, but to make a real difference in their communities. And with our proud history of helping Australians, we're the perfect match to keep them moving. To keep your business moving 24/7 across Australia, get in touch for a chat about becoming a Member.