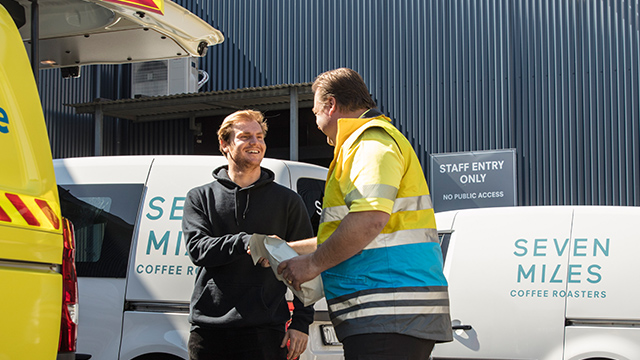 For almost 50 years, Seven Miles have been roasting some of the most high-quality, local coffee in Australia. From humble beginnings at a café in Roseville to an incredible base in Manly Vale - complete with roasting warehouse, café, and training facilities - Seven Miles is providing exceptional coffee to businesses throughout the country.
They're passionate in their pursuit of exceptional coffee, and it shows, all the way from the beautiful décor in their café where you can grab a flat white, to the cupping room that guarantees excellent quality assurance for every batch roasted.

With so many customers that rely on them to provide a key component of their day-to-day business, being able to keep moving is critical for Seven Miles. We partnered with them 15 years ago to provide roadside assistance to their fleet of 27. And recently, we took a trip to meet the team at Manly Vale to find out who they are, what sets them apart from other coffee wholesalers, how important their fleet is to their business, and why they trusted the NRMA to keep them moving.
See what CEO Jenny Willits had to say in the video below.