The Inverell Country Service Centre (CSC), operating out of the F. Gaukroger and Sons car dealership, is the oldest CSC in our network. It has provided NRMA roadside and membership services to Inverell for 89 years.
Frank Gaukroger founded F. Gaukroger and Sons in March 1931, and four generations of the Gaukroger family proudly served as NRMA proprietors.
The last of the Gaukrogers to retire was the late John (Damien) Gaukroger in 2010. Former proprietor Frank Gaukroger Jnr is enjoying a healthy retirement with family on the mid-north coast of NSW. Today, Mark Palmer runs the company.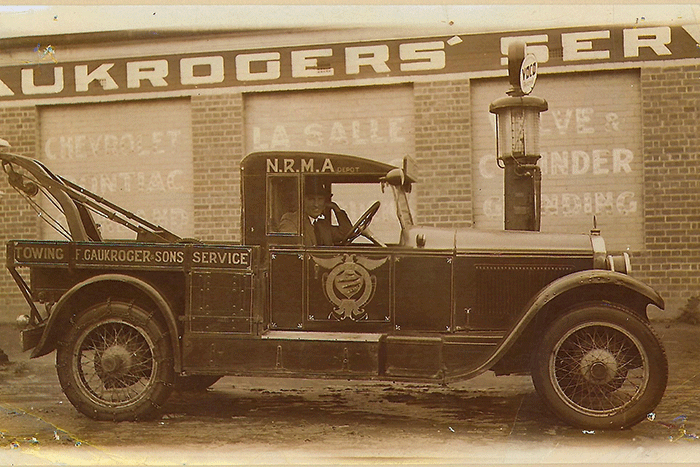 F. Gaukroger & Sons tow truck (Image source: supplied)
Mark recalls fondly how he kicked off his career at F Gaukroger and Sons. "I was given the opportunity by my uncle and godfather, Frank Gaukroger Snr, to have a start here with the company. I started on $1 an hour pumping fuel while still at school in 1977. Several years later, I scored an apprenticeship here.
"In 1997, Frank Jnr and Damien gave me an extraordinary opportunity to be the first 'non-Gaukroger' to buy into the company. When Frank Jnr retired in 2001, I had the honour to become dealer principal. To this day I still feel honoured. I love our company and I love being a part of the Inverell and district community."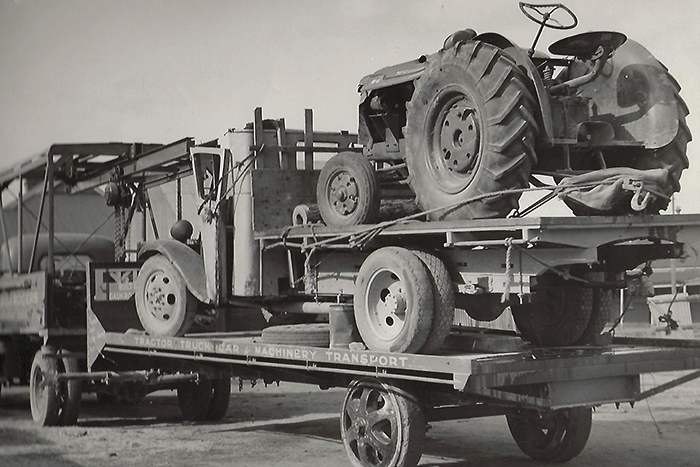 F. Gaukroger & Sons tow truck (Image source: supplied)
Mark was also a patrolman early in his career and has a few stories from this time. "I was towing a member to town using a 'stiff-pole', which is now illegal. About 10km out of town the member fell asleep behind the wheel of the car I was towing. That was interesting for more than a few moments."
The change Mark has noticed the most in the last few decades is the advent of technology with cars becoming more reliable. "In my day on road service, things were much simpler. Patrols were mechanics. Nowadays they are genuine technicians.
"It doesn't matter if it's 1931 or 2020. A member on the side of the road is trusting us to get them on their way. That's what we're here for and that's what we love doing. The other most noticeable change is maps. An NRMA CSC was always the most reliable place for a member traveller to get a reliable road map. In this age of electronics, they're now gone. A smartphone is pretty much all the average motorist needs."
Mark is certainly looking forward to celebrating the NRMA's centenary this year. In fact, Inverell CSC has a large display of NRMA memorabilia, so if you're ever visiting the Inverell area, make sure you drop in.