Starting a family brings an abundance of important decisions and lifestyle changes. In that mix is your choice of car – what vehicle will you choose to carry the most precious cargo you'll ever be responsible for?

There are many vehicles on the market and the options can be overwhelming, but they don't have to be if you're armed with a checklist and a set of mandatory requirements to help in your decision.
Size
The first consideration when buying a car is size. When it comes to family cars, this is compounded as you'll undoubtedly have more people and luggage in the vehicle than usual. Once you've worked out if a child restraint will fit and you're able to get a child in and out with ease, you need to focus on boot space. Keep in mind that along with groceries you'll need to carry a pram, and other essential items for the child. You may also need to consider additional child seats in the car for any older kids in the family.

SUVs have become a popular choice for families, however you may find a station wagon or sports wagon suits your needs and can be obtained at a cheaper price.
Expense
When you've managed to prioritise a type of vehicle that will address your needs, it's time to assess your budget and examine the different makes and models that fit within that band. A car's price tag can be misleading, so make sure you've accounted for on-road extras, fuel consumption and the cost of servicing and maintenance. Members can also save on NRMA Insurance, and family holidays with Member benefits.
Safety rating
Safety is paramount, and despite great advances in technology there is still division among different manufacturers for what passes as safe. Any vehicle with an ANCAP rating of 5 is top of the line and realistically you shouldn't have any wiggle room below this.

It is easy to be momentarily seduced by well-priced vehicles that look attractive, however, look closely at the ANCAP ratings as not all feature the same safety standards. Any ratings of 1 or 2 and shouldn't be considered. Ask yourself, would you be happy risking yourself and your child's future in a vehicle you knew had sub-par safety standards?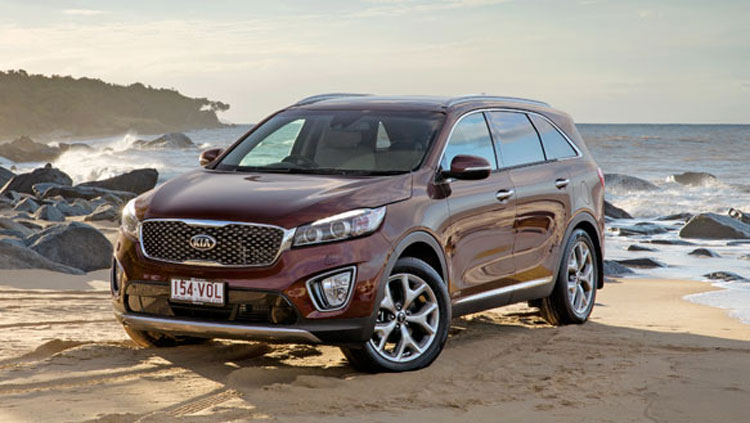 Longevity
The right car for now may not be the right car for later. Ask yourself if the vehicle would still suit if your family were to expand. Some vehicles allow for three baby seats across the back, so if you plan to have more children this is something that may be attractive.

As children age they have different requirements. If you're looking into the future, imagine a car with your child, a few friends in it and potentially any pets. Will it fit their sports gear? Could it fit a musical instrument? It's hard to look into a crystal ball, but you will know fairly quickly if a car you're inspecting doesn't have longevity.
Extras
A few cars are the right size, the right price and you can see yourself happy with any of them for a few years. There's still a few things that you might consider to help pick one from the pack.

Examine the interior – are the seats easy to clean and can items be stored in side compartments? Are there TVs and can children be entertained in transit? Is there climate control in the front and back of the car to keep the cabin's temperature consistent? What about the roof, does the vehicle allow you to attach roof racks if needed for additional storage space?

Finally, are you going to enjoy driving the car? There are times when parents want momentarily step out of the role, and that's difficult when their car resembles a moving playhouse. Look for things like a sunroof, surround sound and adjustable vehicle performance. These things may make all the difference when living with your choice.