Best small car over $35,000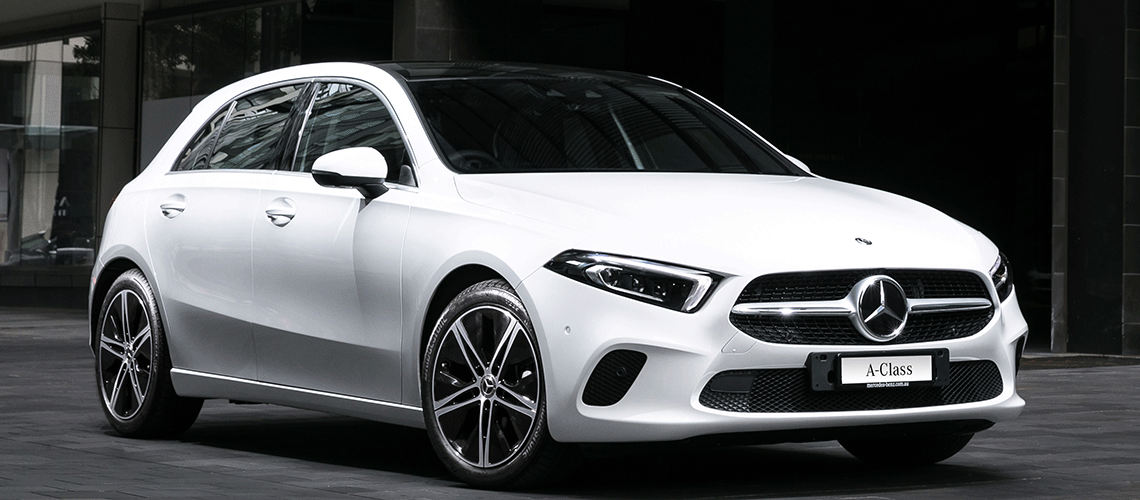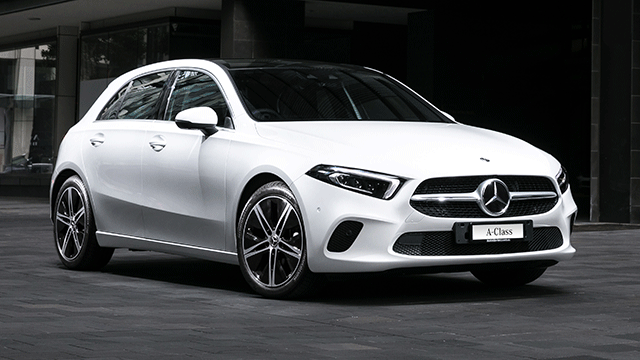 2019 Winner: Mercedes-Benz A250 4Matic
Winner: Mercedes-Benz A250 4Matic

3rd Place: Hyundai Ioniq Premium

2nd Place: Hyundai Kona Electric Highlander
Traditionally, the small car over $35,000 category has been an entry point into the world of luxury car brands, but it's currently seeing some dramatic changes. Buyers now have the choice of two distinctly different pathways: sticking with the luxury appointments, on-road ability and badge appeal of the prestige brands; or taking a bold step into the electric vehicle world. While EVs are not yet an affordable proposition at the budget end of the market, in this higher price segment the numbers make more sense. The caveat is that most EVs are best used for short trip/city-style driving and take time to recharge.
Winner: Mercedes-Benz A250 4Matic
Representing the luxury path, the Mercedes-Benz A250 4Matic was the standout in the category this year, as its customary BMW 1-Series rival was in-between models at the time of testing, with the highly anticipated third-generation arriving a month too late to be included. The five-door Mercedes hatchback elegantly combines premium quality and refinement with a rewarding driving experience that will generate plenty of smiles. Drivers can choose between comfort and sport modes with a noticeable difference between the two. A category-leading safety score rounds out this impressive package that is light years ahead of the previous A-Class in almost every aspect.
Well-contoured front seats, with a wide range of adjustments, provide great comfort and support. The controls are logically placed and there's plenty of the latest technology in the digital displays and multimedia system to make the driver's life easy and more enjoyable. We're not totally convinced, however, about the steering-column mounted gear selector. Although the A250 4Matic is a compact car, there's enough rear legroom and head space to comfortably accommodate average-size adults.
Performance of the 165kW/350Nm 2.0-litre turbo-petrol engine, driving through a slick-shifting seven-speed dual-clutch-style automatic, is strong and progressive. When needed, acceleration is rapid. Occasionally, there's a slight lag on take-off as the turbo's delivery and dual-clutch engagement gets sorted; a characteristic often found in this type of set-up. The well-balanced chassis, Mercedes' 4Matic all-wheel-drive system and an upgraded rear suspension deliver superb dynamics. Though the ride is firm without being harsh, even on the comfort setting bumps on poor roads are noticeable.
2nd and 3rd Place: Hyundai Kona Electric Highlander and Hyundai Ioniq Premium
Taking second place, the Hyundai Kona Electric Highlander will no doubt generate plenty of discussion and debate. While having SUV styling, its buyer-appeal and dimensions are similar to other cars in this category. Hyundai has taken a pleasing real-world approach to the eco-friendly focus of its EV range, which is also seen in the strong third-placed Hyundai Ioniq Premium.
Both these EV models are neatly trimmed and well-built, but don't have the premium quality or luxury ambience of the Mercedes. What you're paying for is the advanced technology in the EV battery and driveline. The Kona's purchase price is higher than the A250 4Matic, but the EV operating costs, such as maintenance, fuel and insurance, are much lower. The 150kW electric motor's strong torque and instance response delivers impressive off-the-line acceleration and a smooth, progressive drive. There's nothing lost in terms of dynamic ability either, which makes it a fun drive.
The conventional-style five-door Ioniq hatch has a cheaper purchase price and employs a different EV set-up. With a 100kW motor and lower battery capacity, the driving range is shorter, making it a more city-centric vehicle. While the Ioniq doesn't have the Kona's overall performance, the characteristic snappy EV take-off, low operating cost, zero tailpipe emissions and smooth and quiet operation, are appealing.
Members save with NRMA car loans
You could save an additional 1%* on our competitive car loan rates