Winner: Hyundai Genesis
Second: Holden Commodore SV6
Third : Lexus ES 300h Luxury
Winner: Hyundai Genesis
There might have been only 16 points in it but don't be fooled: Hyundai Genesis's victory for the second year in succession was no lucky win.

The Korean brand's flagship produced class-leading or equal class-leading scores in seven of the 19 score lines, and this was despite a valiant showing from the last line of Holden's iconic Australian family car, the venerable Commodore.

Simply put, Genesis was too strong right across the board. Although some $20,000 costlier than Commodore, a generous five-year/unlimited-kilometre warranty and lifetime capped-price servicing plan enhance its value-for-money equation.

It matched the Holden for seating comfort, in no small part thanks to front seats with 12-way powered adjustment, four-way lumbar support and heating function. Ditto for space, calculated over both the user-friendly interior and 493-litre boot capacity. The latter is assisted by there being no full-size spare wheel, only a space saver – unlike most, if not all, Hyundai models.

The build and finish, judges agreed, was the class-leading equal of Toyota's prestige brand Lexus, specifically the third-placed ES 300h Luxury.

The Hyundai topped the critical area of safety. At the time of its testing, the Genesis had the highest score recorded by the Australasian New Car Assessment Program (ANCAP) – 36.88 out of 37. The impressive standard safety inventory includes seven airbags, autonomous emergency braking, lane departure warning, roll-over sensor and a pop-up bonnet to provide extra protection from injury for pedestrians.
But it was on the road where Genesis really powered home. Australia's Best Cars judges considered the Hyundai to be superior to its five category rivals by way of supple ride quality, strong braking performance and high level of smoothness and quietness.

The Korean car's 232kW/397Nm, 3.8-litre V6 petrol engine is more powerful and torquey than the Holden's 3.6-litre unit. Mated with a well-calibrated, eight-speed automatic transmission, it outperforms the latter not just in straight-line speed, but overall driveability. Despite its heft (1890kg), it covers the 0-100km/h sprint in 6.5 seconds, shading the Commodore and eclipsing the ES 300h.

The extensive standard equipment list takes in tyre pressure monitor, parking assist with guidance, dual-zone climate control, leather appointed interior, proximity smart key with push button start, 9.2-inch touch screen with satellite navigation, and 17-speaker premium sound system.

So what weaknesses does it have? Apart from the upper-end price (with resultant depreciation and insurance costs), Genesis scores just one out of 10 for fuel consumption. The environment score is only average – and that's about it.

With no Ford Falcon and soon no locally-made Holden Commodore and Toyota Aurion on the showroom floor, the Large Car category has morphed into a pale shadow of what was once the premier segment of the Australian market. But for the few still wanting a large car, Genesis is as good as it currently gets.
Second: Holden Commodore SV6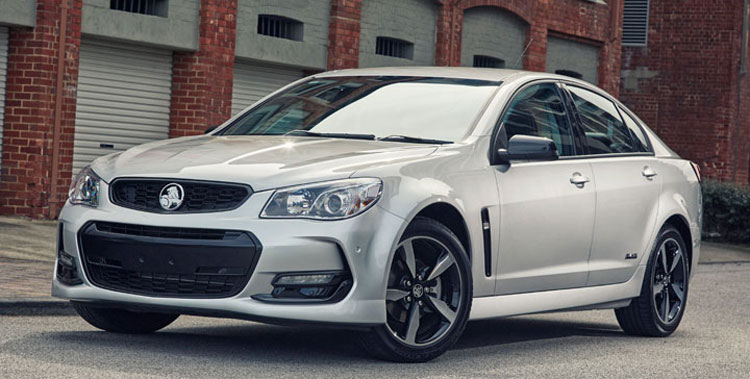 It's nothing short of amazing that a car can finish class-leading – or equal class-leading – in six score lines yet not win the category. Such is the hard luck story of Holden's venerable Commodore. It topped the scores for cost of depreciation, insurance, ergonomics and handling, and was equal tops for price and seat comfort.

This time around, the volume-selling Commodore was the SV6 Black Edition. For $1000 more than the standard SV6, buyers get the addition of satellite navigation, head-up display, special alloy wheels and dress-up items including black grille and boot spoiler, red-stitched seats and some external badgework.

However, even with the extra kit the Commodore still struggled in standard features against the pricier – by some $20,000 – Genesis and ES 300h. Along with fuel consumption and warranty and dealer access, these were the only below-par scores in what was a solid showing for the Australian-built icon that has entered its final year of production.

We will miss the Commodore as we know it. Over the years, particularly in recent times, Holden has evolved and refined its once-traditional family car into the best drive and value of its near 40-year production run. If there is some good news among all this, it's that there's still time to buy one
Third: Lexus ES 300h Luxury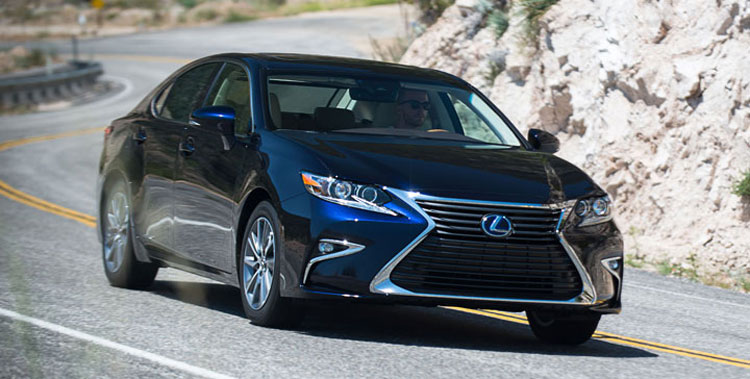 As the only hybrid in this field of just six, it's little surprise that the Lexus ES 300h Luxury tops the environment score and boasts an equal-class-leading fuel consumption score.

It also has the best running and repair costs and standard features scores. Among the latter equipment, tick the boxes for 10 airbags, a reversing camera and sensors, leather-appointed interior, satellite navigation, powered and heated front seats, sunroof, rear blind and smart key entry/start. However, this entry- level model to the 300h range misses out on a pre-collision safety system, autonomous braking and radar cruise control – all of which are standard on other ES models.

Build and finish quality is the equal of the Genesis, though it lacks the 'nth' degree of refinement and quality for which we have come to expect of Lexus cars.

Smoothness and quietness and ride quality don't disappoint, although it couldn't match the other finalists for seating comfort or space.

Performance of the 2.5-litre, in-line four-cylinder petrol engine coupled with an electric motor – lifted from the Hybrid Camry – is arguably adequate at best. And as such, putting its green credentials aside, there are several more accomplished cars for the same money around.