Jaguar bites into electric market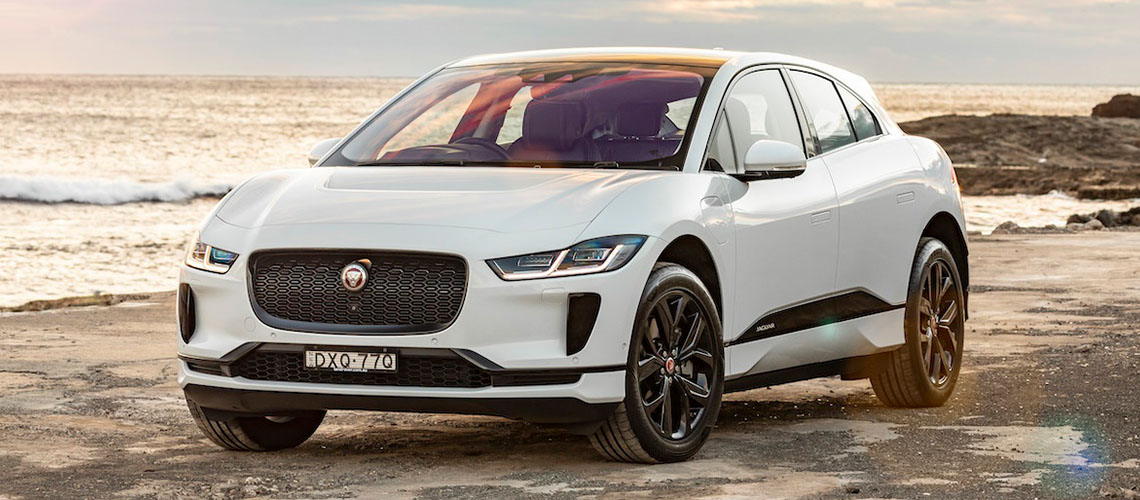 The Jaguar I-Pace is the carmaker's first all-electric vehicle to enter the expanding Electric Vehicle category

Long known for luxury sedans and sports cars, Jaguar has in recent times added SUVs to its product range and is now taking massive strides into the electric vehicle market with its brand new I-Pace.
On offer are four models, all with the same drivetrain, safety tech and infotainment system. The line-up starts with the I-Pace S at $119,000, which has 18-inch alloy wheels, eight-way powered seats and LED headlights. The SE retails for $130,200 and gets 20-inch alloys, 10-way powered seats with grained leather, and premium LED headlights. The top-spec HSE is $140,800 and also has 20-inch alloys, plus 18-way Windsor leather sports seats and matrix LED headlights. Typical of the luxury category, there are endless extra-cost options, including a $1950 premium for any colour other than black or white.
A limited-run First Edition model is available for $159,700 with unique styling touches and features such as fixed panoramic roof, gloss black window surrounds, heated windscreen washer jets, heated steering wheel, branded metal treadplates, and suede cloth headlining.
Installation of a 7kW home wall box (which delivers 35km of range per hour compared to 11km with a regular domestic socket) starts at $2280. The battery has an eight-year/160,000km warranty and the overall vehicle warranty is five years/200,000km. It uses Type 2 AC and Type 2 CCS combo DC plugs, which are compatible with the NRMA's fast chargers, while Jet Charge is installing 150 sites for Jaguar – a total of nearly 200 stations nationwide.
We've got electric vehicle packages in development
Register your interest to find out more.

More than a hatchback but not quite an SUV, the I-Pace is built on a light aluminium frame and its suspension has a ride comfort bias. But a long wheelbase, 50-50 weight distribution, low centre of gravity and torque vectoring mean it's far from slushy in corners.
The AWD powertrain has an electric motor on each axle, with a 90kWh battery powering them for a theoretical 470km range. A less talked about by-product of electric power is scintillating performance. The I-Pace generates 294kW/696Nm for a 0-100km/h time of 4.8 seconds. But it feels even quicker as the electric motors give kick-in-the-back performance reminiscent of a supercar. Jaguar's 'Roar Silently' tagline for its I-Pace advertisements is apt indeed.
On first glance, Jaguar has taken a minimalist approach to interior styling, but this is an illusion created by the sensible and elegant switchgear layout. While most customisable options are operated via the central touchscreen, Jaguar has opted for analogue dials and buttons for things such as volume and climate control that can be inconvenient to operate via touchscreen.
The cockpit is luxe, with plush seats, good ergonomics, a huge 12.3-inch driver display behind the steering wheel and the most thickly padded dash we've ever seen. The exterior styling is consistent with Jaguar's current design philosophy and there's nothing weird about the I-Pace inside or out.
At the start of the 205km drive route our I-Pace showed a range of 420km and, even with plenty of opportunities to test the phenomenal acceleration, it returned to Jaguar's headquarters with more than 160km on the range meter. This suggests its 470km claim would be achievable with leisurely driving.
The only disappointment was the regenerative braking, which didn't seem to be anywhere near as effective as that in the Nissan Leaf. What the Leaf is to regular cars the I-Pace is to luxury vehicles. It's a proper performance car with room in the boot for two suitcases, yet it's comparatively affordable in prestige terms. With all 45 Jaguar dealers nationwide stocking I-Paces and staff on site to service them, it also removes the risk in buying an EV from a start-up manufacturer. The I-Pace gives electric vehicles another big push towards the mainstream.
Engine: Twin electric motors
Battery: 90kWh lithium-ion
Power: 294kW
ANCAP: 5-star rating
Price: $119,000 (plus ORC)
This article was originally published in the January/ February 2019 issue of the Open Road magazine.
19MY I-PACE EV400 First Edition - Photon Red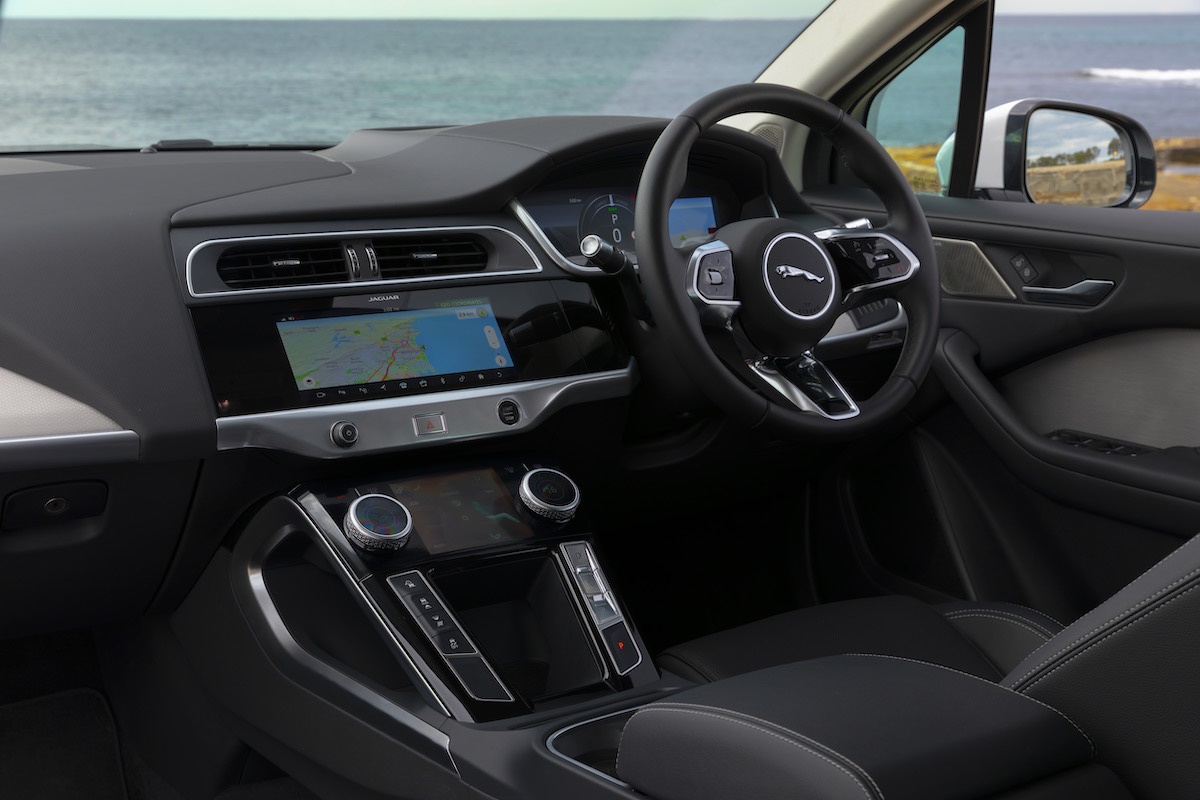 19MY I-PACE EV400 SE - Fuji White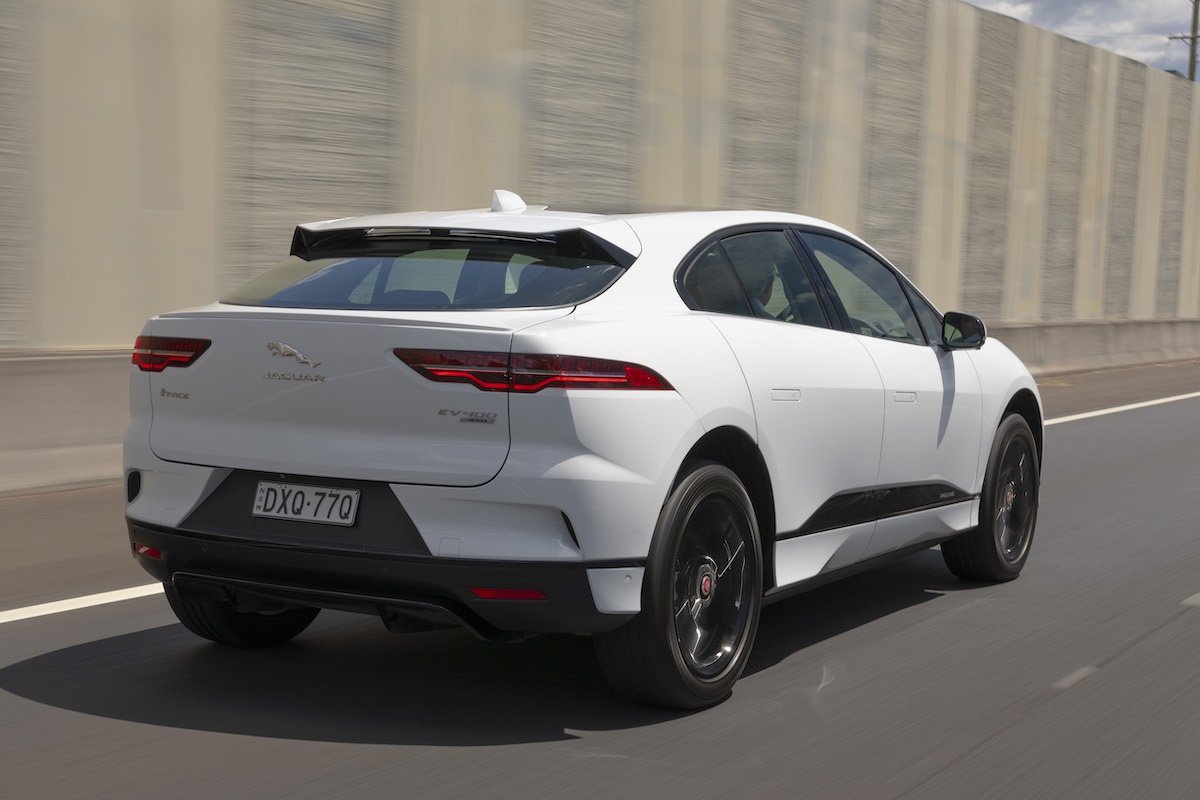 19MY I-PACE EV400 SE - Fuji White