Winner: Kia Cerato S
Second: Ford Focus Trend
Third: Mazda3 Maxx
There is no denying that the drive-away price of the Cerato S had a strong bearing on results this year for the category. At $19,990 for either the manual or automatic, hatchback or sedan, Cerato is a very attractive proposition. But there certainly is more to this value story and that's Kia's industry-leading seven-year/unlimited kilometre warranty, and there is also capped-price servicing up to 105,000km. That's peace of mind that is very hard to beat.

Cerato S comes with a 2.0-litre engine which uses regular unleaded fuel and has a claimed fuel consumption of 7.1L/100km and provides drive through a six-speed automatic transmission or a six-speed manual. The Korean manufacturer has been producing its own engines and transmissions for some time now with favourable success in regards to durability and efficiency. This allows Kia to match engines and transmissions to suit the platform they are made for, reducing the reliance on other manufacturers and the chance of having to just make do with what is available.

On the road, Cerato efficiently tackles urban commuting but is flexible enough for longer highway journeys too. Reasonable power is available with 112kW backed up by 192Nm of torque, and for most driving situations Cerato gets around without any fuss at all thanks to a very smooth and precise-shifting automatic transmission. And for those drivers who like to be more involved in the experience, the S model is also the only variant in the Cerato range that is available with the option of the six-speed manual.

Cerato backed up its value for money numbers with consistent scoring for space, practicality, comfort and equipment. The S version does lack some driver interaction features such as a touch-screen control centre, which also accounts for the absence of a reversing camera. To gain these items, which are starting to become standard equipment in other models in this category, you'll need to opt for the $500 AV upgrade; it's hard to argue why you wouldn't at this price point.
Yet one thing the S does supply which you don't find as standard too often in this class is a front parking sensor system as well as for the rear.

And it's great to see a fully compatible and matching spare wheel in the boot!

Australia's Best Cars always assesses the best-selling variant in any model line-up, and significantly the Cerato S is the entry model. So even though Cerato's three better-specified versions feature things such as better comfort levels and infotainment system, and some extra safety equipment, the Cerato S version is clear proof that a very good purchase price is a fantastic starting point for a small car.

But that's not trying to downplay the credentials of our class-winning Cerato S. The $20,000 threshold has always been a consideration for buyers in the small car category, with more potentially looking here who traditionally may have driven something larger. Cerato S is a very good example of the kind of value that buyers are finding in the small car class today.
Second: Ford Focus Trend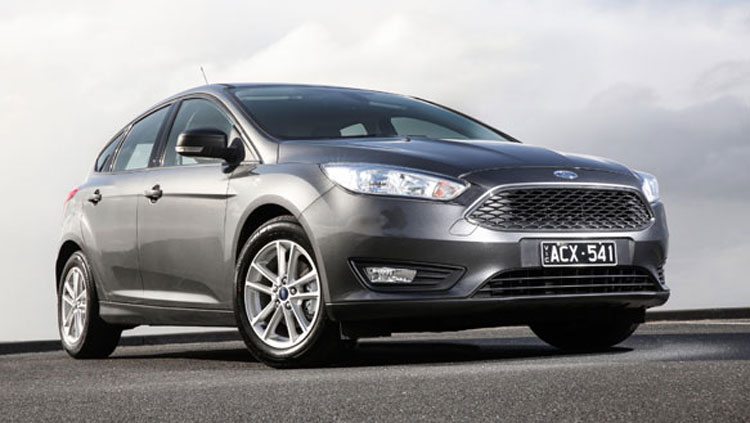 Under-rated and possibly facing some fall-out from the LW series' twin-clutch transmission woes, the LZ Ford Focus has still scored a notable second place.

The LZ series now comes with a conventional six-speed automatic or six-speed manual. The 1.5-litre turbo engine comes from Ford's EcoBoost family, and at 132kW is reasonably powerful for this segment but still claims a thrifty 6.2L/100km. It's available in sedan as well as hatchback but there are more model variants in the latter. So for the entry-level Trend to make it onto the podium this year is a great achievement.

The Trend spec does have a good helping of standard features which helps it to hold its own in the value for money stakes. But Focus also performs sharply with strong on-the-road scores due to its nimble handling and punchy performance. It also rides particularly well, too, which is a bonus as ride can sometimes be a trade-off for better handling capabilities.

Even though Focus now comes with Ford's acclaimed Sync3 connectivity system, including satellite navigation, the latest active safety gear such as lane-keeping assistance, blind spot monitoring, rear cross-traffic alert, low-speed autonomous braking, driver condition monitor and adaptive cruise control need to be purchased as an optional extra for around $2000.
Third: Mazda3 Maxx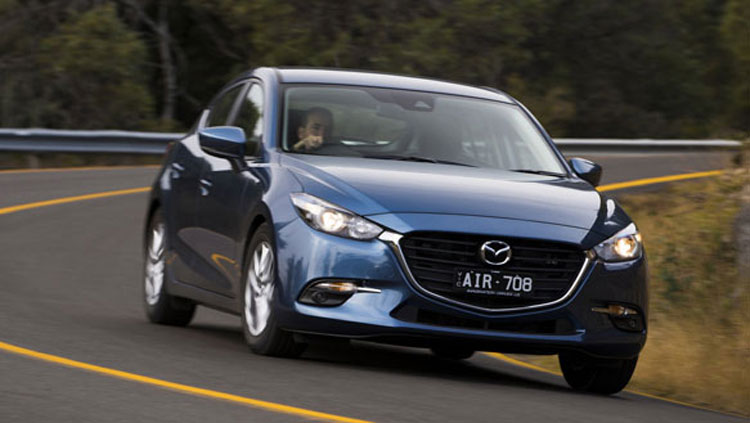 Mazda3 enjoyed a refresh in July 2016 with a couple of game-changing upgrades, especially in safety systems, which have more than compensated for its slight price rise. Significant features such as an autonomous braking system and, in the Maxx's case, blind spot monitoring are included too.

One of the other changes was applying Mazda's G-Vectoring Control philosophy which utilises engine torque control to improve vehicle behaviour during cornering, which really pays off in the handling capabilities of the Mazda3, and also ride quality. And it's on the road where Mazda's Kodo ('Soul of Motion') design starts to make sense because it all starts to work together, making the drive for this class of car one of real enjoyment.

The Maxx also receives a reversing camera, rear cross-traffic alert, satellite navigation, digital radio, electric-folding mirrors, LED fog lights and Mazda's MZD Connect central multi-function control system/screen.

From the moment you take the driver's seat, there's a strong impression of build quality, attention to detail and finish. And if it weren't for a low warranty and dealer access score, Mazda3 would have had a shot at winning this price-sensitive class.