One of the most exciting advancements in motoring technology has been the development of electric vehicles (EV). Admittedly, EVs have been slow to make a splash in the Australian market. Aussies tend to love their powerful, grunty combustion engines, but with concerns for the environment, long-term availability of oil, and impressive performance outputs from new EVs, we're beginning to see a change in attitude.
Are electric cars ready to go mainstream? Stewart from our Facebook community says:
"Unfortunately this [EVs] is still city technology. Someone will have to come up with something special for people who live in remote communities. [It's] great for city commuters or those who live in small countries with large populations."
An ongoing concern for local motorists is the distance achievable between charges. Increased investment in charging infrastructure and improvements in battery technology, however, mean owning an EV in Australia is becoming more feasible.
So, let's take a look at some of the vehicles currently and soon to be available right here at home, and how far they'll get you between charges.
EVs available now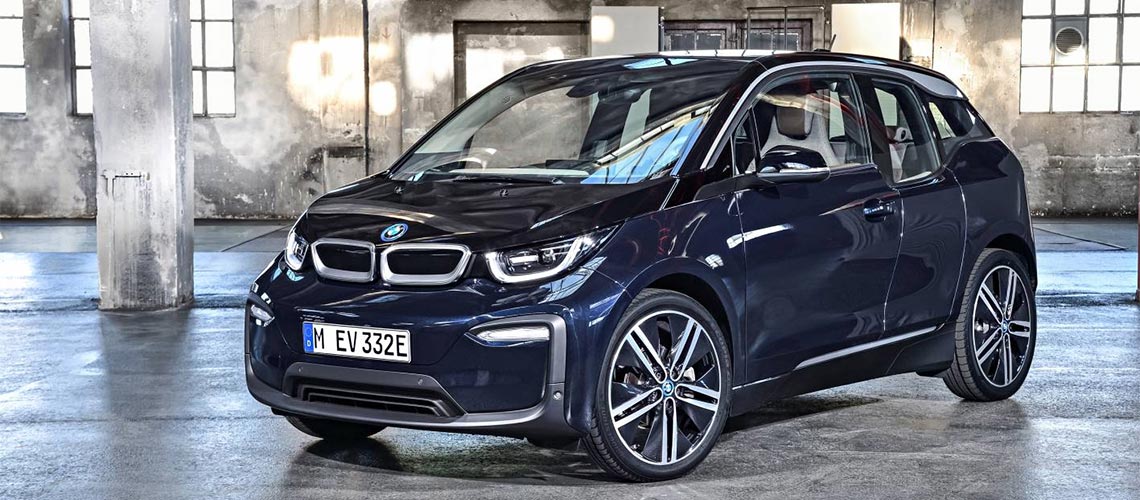 BMW i3 - 190 km range
Released in Australia in 2014, the BMW i3 is a great small car for those seeking the quality and advanced technology that come with the badge. However, with a range of around 190km in the base model, it might do the job for a weekend away but it's not really ideal for the long haul.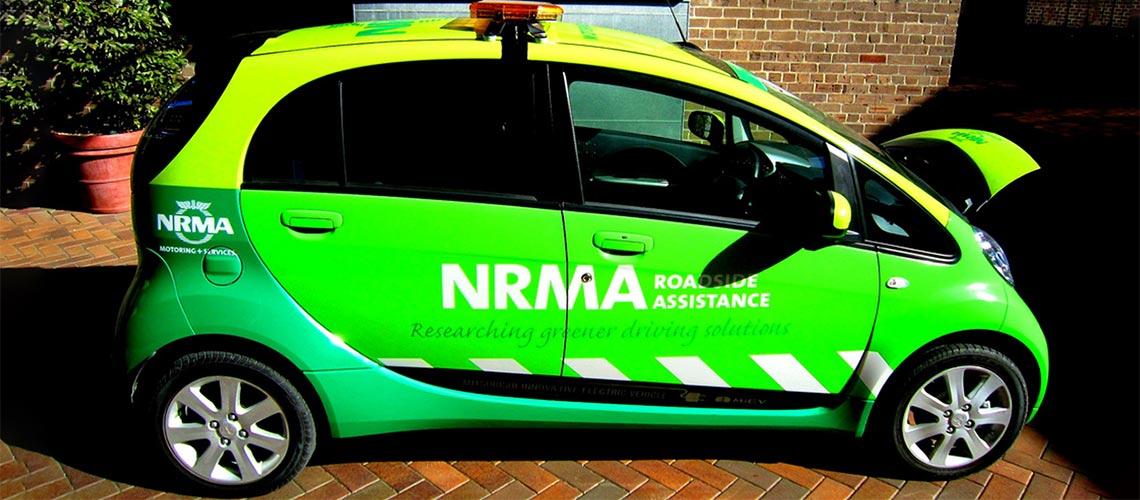 Mitsubishi i-Miev - 150 km range
Its range of around 150km makes the i-Miev another city-centric electric, however it's a great option for the more price-conscious local shopper. Sadly, you'll now only find it locally available second hand, but Mitsubishi are hoping their new Outlander PHEV (Plug-in Hybrid Electric Vehicle) will satisfy the emissions-conscious.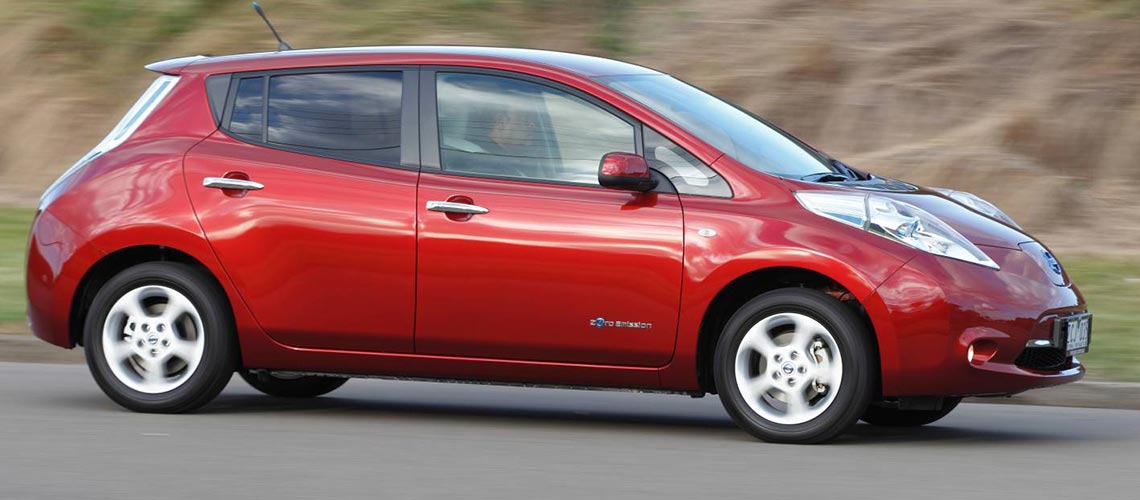 Nissan LEAF - 135 km range
Like its Japanese brother, you won't currently find a Nissan LEAF at a new car dealership in Australia, however there are plans for a new model to reach our shores in 2018. The base model you might find used is only rated to a range of 135km, but it's believed that the next generation will be capable of between 300 and 400km.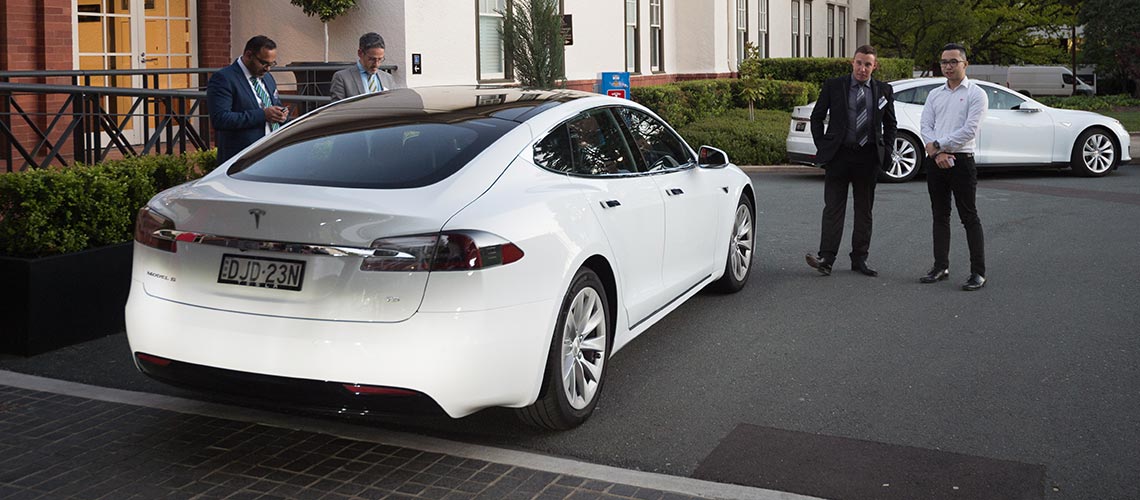 Tesla Model S - 400 to 800 km range
The Model S is the Tesla's flagship, and with a range of around 400km from the base model up to over 800km with a larger battery, this is an EV that can go the distance. It also boasts the title of world's fastest accelerating production sedan, and whilst these advantages give it a much larger price tag than many on this particular list, it looks surprisingly economical next to some of the cars it sits above on others.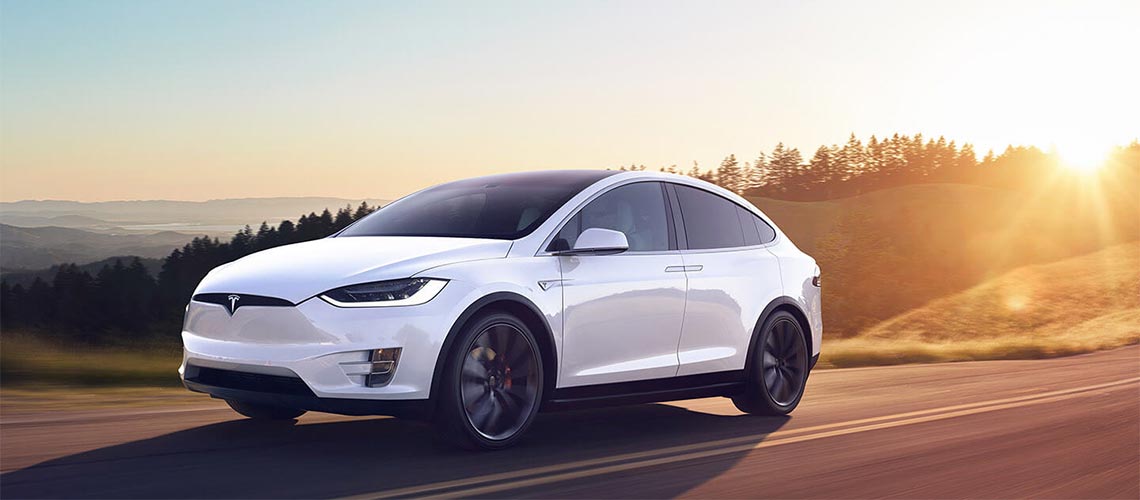 Tesla Model X - 400 km range
Based on the Model S platform, the Model X was somewhat of an unplanned, but most welcome addition to the Tesla family, with founder Elon Musk recently joking that it was step 2.5 in a 3-step plan (read on for step 3). But, like its slightly smaller brother, it also boasts ranges in excess of 400km and a world title for the fastest accelerating production SUV.
Coming soon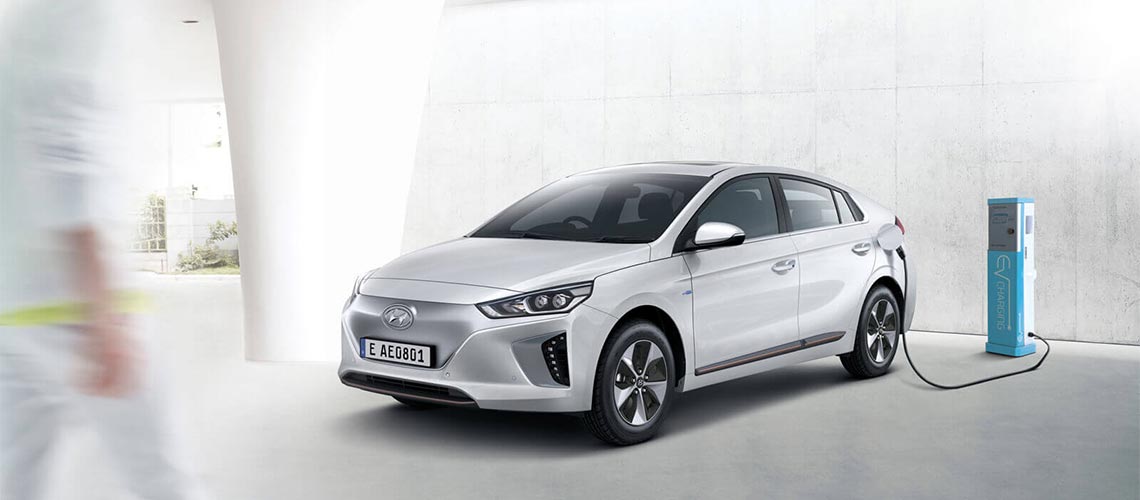 Hyundai IONIQ - 280 km range
Expected by early 2018, Hyundai are set to release a fully electric version of their IONIQ into the Australian market, with a reported range of around 280km.
Renault Kangoo Z.E. - 80 to 125km range
Having already trialled with Australia Post since 2014, the Kangoo Z.E. brings some practical utility to this list. Whilst it's practical range is only 80-125km, it is purely intended as an around-town workmate.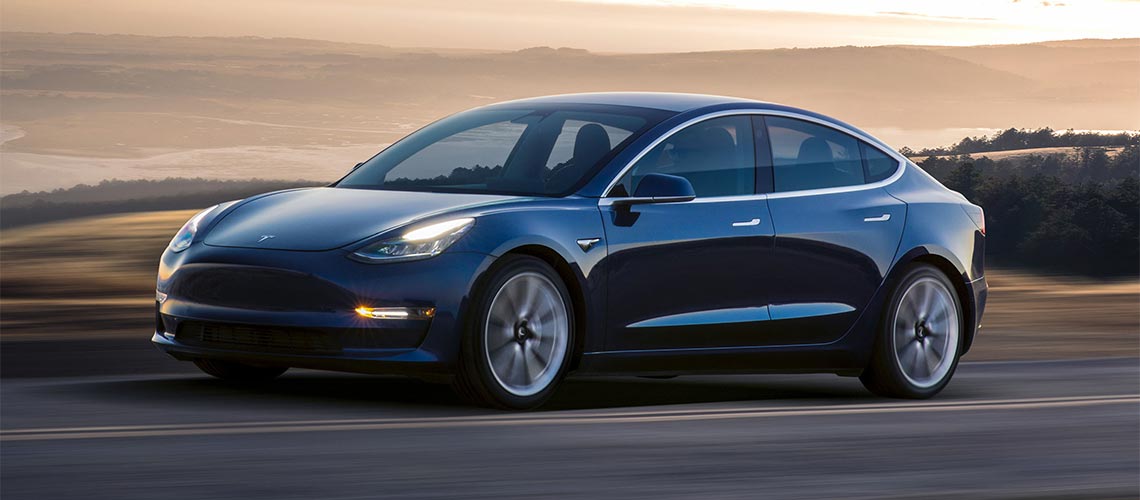 Tesla Model 3 - 350 to 500km range
Step 3 in Tesla's grand plan is the Model 3. A practical yet high-performance EV with a range of 350km with the standard battery, and 500km with the long range battery option, with an attainable starting price of US$35,000.
What's range got to do, got to do with it?
If you are interested in making the switch to a fully electric vehicle, you need to consider how far you want it to travel. Around Australia, there are already hundreds of charging stations available to use at little or no cost, and new charging infrastructure is being planned for and installed nationwide to meet the influx of new EVs. If you'd like to see where these stations are located, head to www.plugshare.com and navigate the map to your part of the world. You can even plan out a trip to see the distances between charges, which will give you a fair idea of just what range has to do with it for you.