Australian new-car sales June 2021
6 July 2021 – Liam Murphy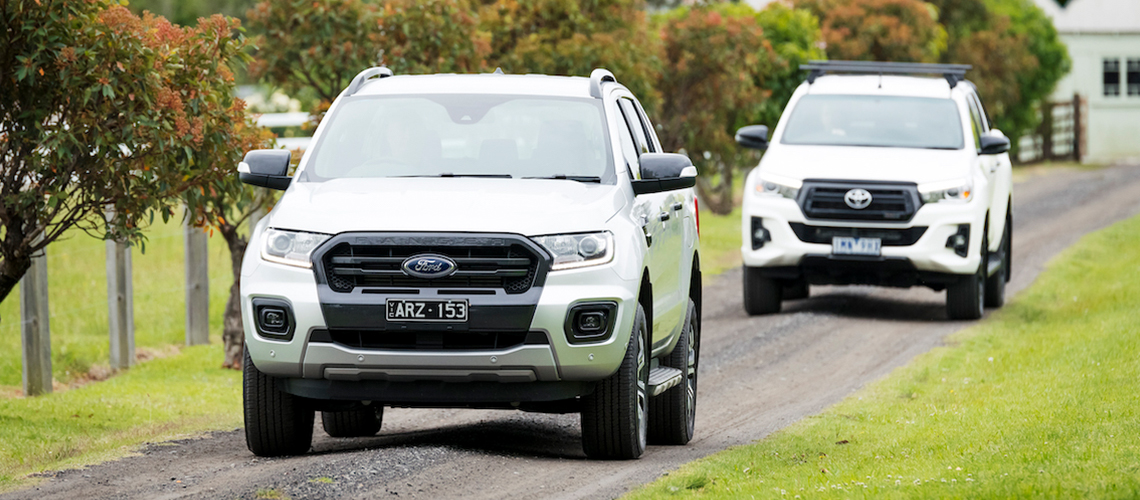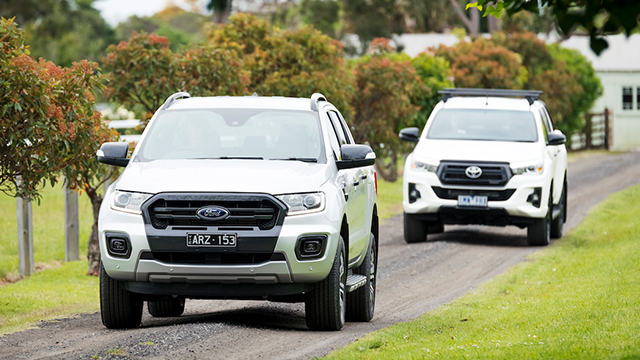 Australia's new-car industry has closed out the financial year with its eighth consecutive month of growth, however supply shortages may have throttled what was expected to be a huge June
New-car sales data in Australia for June 2021 has been released, confirming speculation that growth seen earlier in the year could close out the remainder of the 2020–2021 financial year.
However, while June is historically the largest selling month for new cars – largely due to end of financial year incentives – June 2021 did not deliver the stellar results some were expecting despite being the strongest month since the beginning of the coronavirus pandemic.
Related: Australian new-car sales May 2021
VFACTS, a new-car sales data report compiled by the Federal Chamber of Automotive Industries (FCAI), recorded 110,664 new cars sold in Australia during June – up only 0.4 per cent year-on-year from June 20202's 110,234 total.
Comparing this to June 2019's result of 117,817 reveals a 6.1 per cent decline on pre-COVID numbers for the month, with this decline becoming even greater when compared to Junes prior to 2019.
However, last month's somewhat lackluster numbers are likely due to dealer supply issues rather than waning consumer confidence and interest in the sector:
"Expectations for a strong result in June had remained high given the traditional end of financial year demand from business and private buyers," FCAI Chief Executive Tony Weber said.
Above: 2021 Hyundai i30 N Sedan
"The delivery challenges caused by microprocessor shortages and bottlenecks in the supply chain are yet to be fully resolved.
"It is our expectation that these issues will begin to be resolved as the global economy continues to recover from the impacts of COVID-19.
"Right now, we would expect customer demand across all segments to remain strong for the second half of 2021 which has the market on track to return to a result in excess of one million vehicles."
Related: Australian new-car sales April 2021
Australia's best-selling car brands in June 2021
Toyota held onto first place with 21,076 new cars sold (up 7.8 per cent and signifying a 19.0 per cent market share), almost doubling Mazda in second place with 12,225 sales (up 29.8 per cent and taking an 11.0 per cent share).
Ford took bronze in June with 8456 sales (up 10.9 per cent with a 7.6 per cent share), followed by sister companies Kia (7890 sold, up 37.8 per cent with a 7.1 per cent share) and Hyundai (7357 sold, up 6.6 per cent with a 7.0 per cent share) that filled out the top five.
Australia's best-selling car models in June 2021
Ford's Ranger ute ended on a high for the 2020–2021 financial year, stealing the top spot from the Toyota HiLux with 6058 examples sold versus 5412 (up 13.7 per cent and down 17.2 per cent respectively).
Related: Australian electric vehicle sales April 2021
Isuzu's D-Max ute took third with 3167 sold (up 92.9 per cent), marking only the second time utes have locked out the top three for a month since VFACTS data has been gathered. The D-Max also accounted for 79.9 per cent of Isuzu's total sales.
Mazda moved 3018 of its CX-5 SUV (up 19.3 per cent) to seal fourth place, while the Kia Cerato landed in fifth place with 2711 sold (up 34.5 per cent).
Ford Ranger (6058 sold, up 13.7 per cent)
Toyota HiLux (5412 sold, down 17.2 per cent)
Isuzu D-Max (3167 sold, up 92.9 per cent)
Mazda CX-5 (3018 sold, up 19.3 per cent)
Kia Cerato (2711 sold, up 34.5 per cent)
Toyota Prado (2610 sold, up 9.9 per cent)
Toyota RAV4 (2501 sold, down 5.0 per cent)
Hyundai i30 (2331 sold, down 1.6 per cent)
Mitsubishi Triton (2240 sold, down 17.6 per cent)
Toyota Corolla (2175 sold, down 27.7 per cent)