NRMA activates Berry for electric vehicles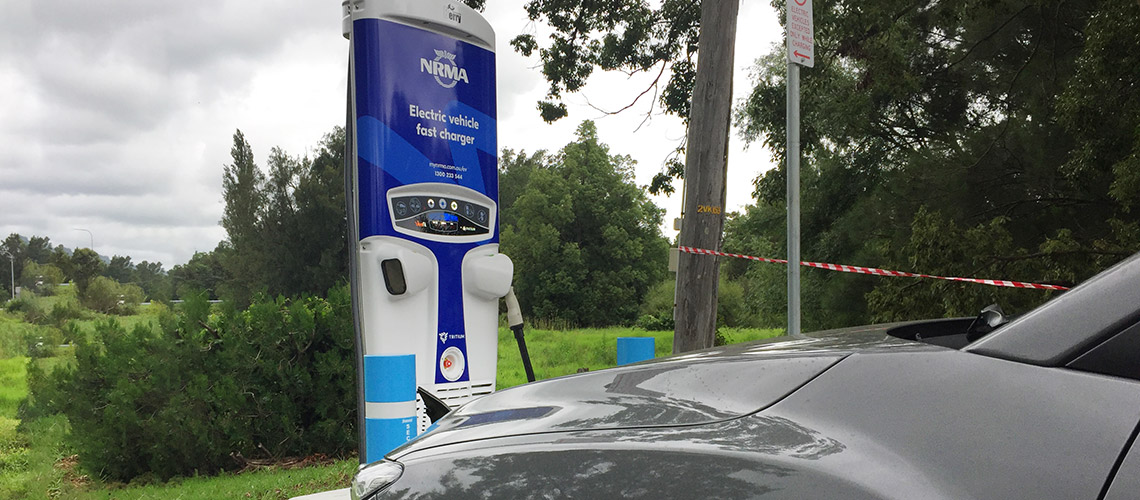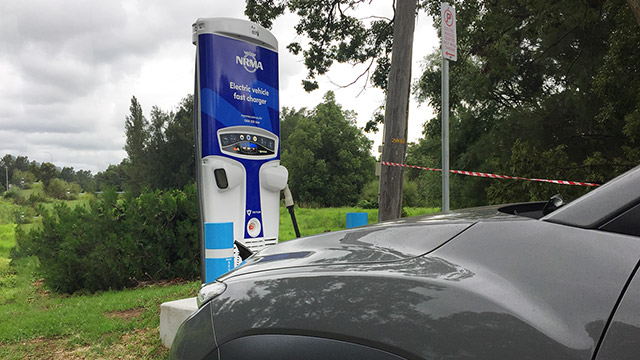 The NRMA has unlocked the South Coast to electric vehicle motorists by installing a fast charging station at Berry Bowling Club.
The fast charger is the first to be installed on the South Coast, and will allow most EV motorists to charge their cars within about 30 minutes. Standard public EV chargers take between three and six hours.
The Berry charging station is the seventh of the NRMA's electric vehicle fast charging stations to open to the public, following Sydney Olympic Park, Wallsend, Jindabyne, Pokolbin, Mittagong and Naranderra. The NRMA has committed $10 million to build one of Australia's largest fast charging networks across NSW and the ACT.
NRMA Chief Investment Officer Rachel Wiseman said the Berry charger would be a game changer for electric vehicle motorists heading down the coast.
"This charging station means electric vehicle owners will now be able to head straight to Berry from Sydney without fear of running out of charge," Ms Wiseman said.
"The NRMA is also pleased to announce that following the opening of this charging site will be sites at Bega and Batemans Bay in the coming months.
"We need to provide the right infrastructure for tomorrow's motorists if we are to continue to support and grow local tourism.
"We know that one of the key reasons why electric vehicle owners has been relatively slow in Australia is because motorists are worried about where their next charge will be, particularly outside of capital cities.
"The NRMA is committed to delivering a solution to 'range anxiety', by installing an extensive network of electric vehicle fast chargers right across NSW and the ACT. Our aim is that 95 per cent of EV journeys are within 150 kilometres of one of our charging stations.
"We have strategically placed chargers at sites where people can stretch their legs and have access to amenities while charging their cars. Berry has long been a popular rest stop and the Berry Bowling Club was identified and has proven to be a great partner for this project for our Members."
Berry Bowling Club Manager Lachlan Price said the Club was looking forward to offering the Charger to visitors.
"We are excited to have the opportunity to partner with the NRMA and to be able to help provide a service in a growth area of motoring," Mr Price said.
Shoalhaven City Council Mayor Amanda Findley wholeheartedly welcomed the new charging station to her region.
"As the owner of an electric vehicle myself, this new fast charging station will make those necessary stops, much easier," Councillor Findley said.
"This amazing piece of transport infrastructure is a first for the City and I am so proud to be part of this important step in building a sustainable Shoalhaven."
"Congratulations to the NRMA for being a leader in supporting the budding EV revolution in Australia!"
Contact: Rebecca Page