NRMA pledges support for drought affected farmers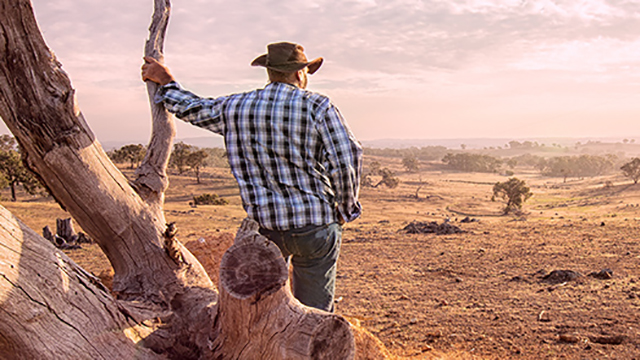 The NRMA has reinforced its long standing support for rural communities affected by the worsening drought.
Between 1 - 8 August, the NRMA matched $8,221.67 of staff donations made to Rural Aid, Outback Links and the Foundation for Rural and Regional Renewal (FRRR) totaling $16,443.34 for farmers in need. The organisation is also calling on its 2.4 million Members to support this crucial cause.
In addition, NRMA mechanics will be deployed to regional NSW to assist farmers with maintenance and repairs of farming equipment as part of its annual Outback Links program.
Since 2014, our trained NRMA volunteers have delivered over $100,000 worth of work across over 40 farms, fixing equipment, tractors, utes, motorbikes and more.
With the drought moving into its fifth year with no sign of breaking, our rural communities are facing an uncertain future.
NRMA Regional Director Fiona Simson said the impact of this horrific drought was felt primarily on farms but extensively across the whole country.
"Farming communities are struggling and it is vital that at this crucial time we do what we can to help get farmers through this drought," said Ms Simson.
"This is not charity. This is investment in Australia's food bowl and by supporting regional communities now we are supporting the Australian community as a whole. If we lose farmers we lose food."
Approximately 99.8% of the State is covered by one of the drought categories. Some of the worst hit areas are the Hunter, Central Tablelands, Central West, North West and in the far West of the state.
The NRMA is the custodian of a 99 year legacy built on keeping people moving and is committed to supporting the communities where our Members live and work.
If you wish to volunteer or donate please use the links below.