Day 1: Sydney to Gundagai
Day 2: Gundagai to Melbourne
Our ultimate Sydney to Melbourne inland itinerary shows you where to stop and the best Hume Highway attractions to check out along the way.
Day 1: Sydney to Gundagai
Wander south-west on the Hume Motorway from the highlands to the plains.

Spend a morning and refuel… Bowral

A short detour off the motorway is a region that can look rather English when there's been rain. Bowral in particular, reads like a storybook of simpler days for kids, like Mary Poppins creator Helen Goff/PL Travers (her childhood house is still there on Holly Street and there's a statue of Mary Poppins in Glebe Park), Ginger Meggs (the movie adaptation of the popular comic was filmed) or Don Bradman (the Bradman Museum is a must-visit for cricket fans). Drop into the Milk Factory Gallery for coffee and lunch before hitting the road again.

Travel back in time… Binalong

Less than half an hour out of Yass is the tiny town of Binalong where young Banjo Paterson went to primary school and the bushranger Johnny Gilbert was stopped dead in his tracks. Motoring enthusiasts will get a buzz out of the restoration workshop/exhibits at Binalong Motoring Museum; and if you're travelling through on a Sunday (10am-5pm) there's also an old homestead and gallery called Black Swan that's only open once a week, though worth a look.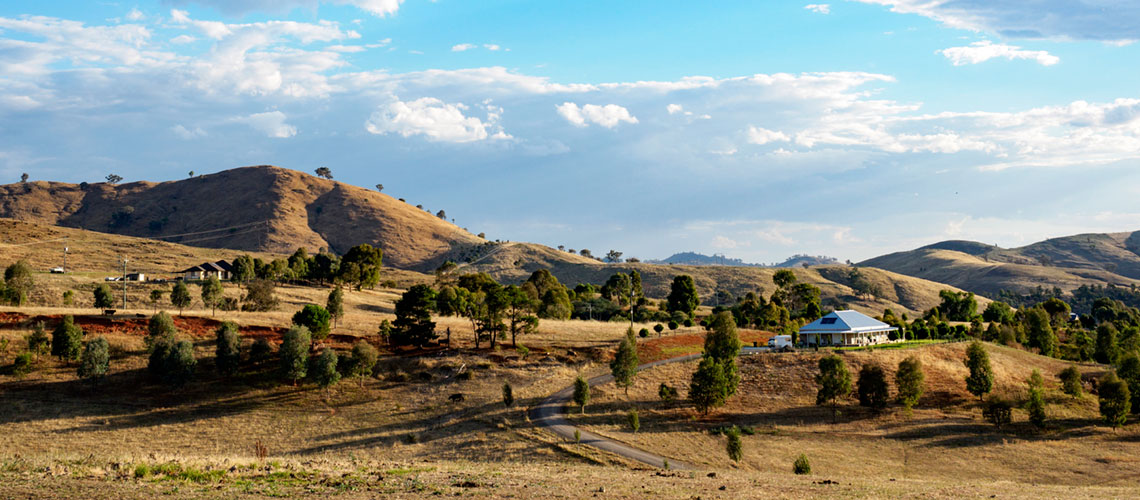 Stay… Gundagai

Don't forget to slow down 10 minutes before you get to Gundagai to pat the Dog on the Tuckerbox and recite a line or two of the famous bush poem. The town is a popular stopover for families taking the inland route to Victoria, so book ahead for a place to sleep. Gundagai Cabins & Tourist Park has family cabins, camping and powered sites, while the Tuckerbox Motor Inn offers the town's only 4-star motel accommodation with modern suites, family rooms and queen rooms.

Dinner… Gundagai

The delightfully-named Poets Recall was built on the site of the first inn in the centre of town and serves hearty country meals. The award-winning Fangios at The Star Hotel does a delectable range of local meats with great modern sides; and Sheridan Bouteaque serves vege stacks, smoked trout and other dishes using fresh local produce.