NRMA launches road safety campaign for children as restrictions start to ease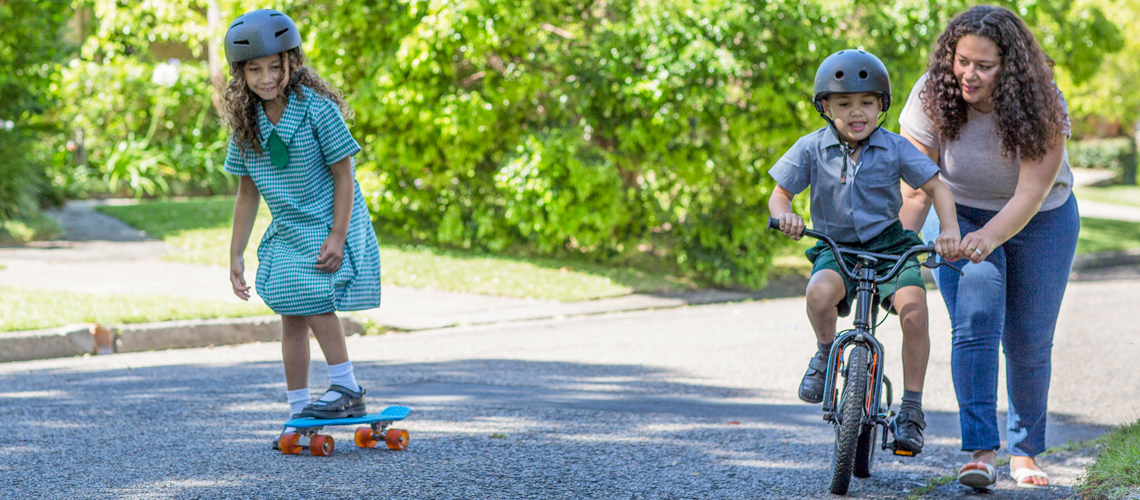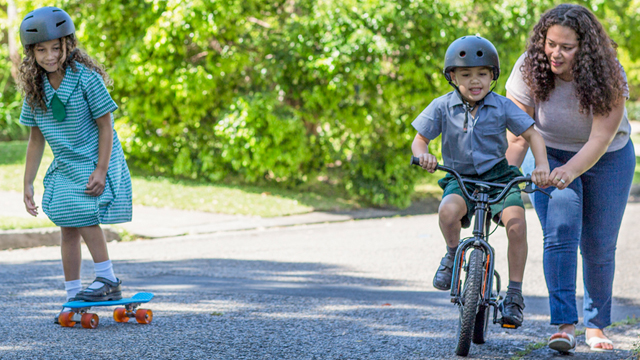 The NRMA will launch a campaign in term four of this school year to address rising concerns around the safety of children playing near roads and suburban streets during the state's extended lockdown period and into the new school year.
Throughout the state's lockdown period, many laneways, suburban streets, cul-de-sac's and footpaths have effectively become extensions of family backyards as children increasingly spend more time riding bikes and playing in their local neighbourhoods.
This behaviour is expected to continue throughout the summer months as the state gets some of its restrictions lifted. Children are likely to start playing again in groups and many families will holiday domestically or choose to staycation.
The increased number of children playing around traffic locally has also correlated with an alarming increase in the number of children (5-16 years) killed on the state's roads increasing this year by four to 14, which is now double the 2018-2020 three-year average (7).
To help re-focus the mindset of parents and children to the importance of road safety during this new norm, the NRMA will launch a road safety education competition for primary school children throughout term four.
The NRMA will invite primary schools across the state to register for the competition which includes four stage-appropriate activities along with teaching material for teachers to support class discussion. The nature of the activity lends itself to face-to-face teaching once schools return to the classroom as well as a remote learning model so no child will miss out.
Younger age groups will be invited to develop a road safety poster for their local area that portrays how they were playing during lockdown and alerts drivers to be extra vigilant during this time. Older children will be given the opportunity to work in teams of three to create their own awareness campaign around 'being a good mate' by calling out road safety risks when hanging out in their friendship bubbles.
NRMA Program Manager Education Christine McKenna said the NRMA would utilise its existing network of schools to drive home important road safety messages for children and parents at a time when children are playing together and riding bikes locally for longer periods of the day.
"Many people would have noticed more children are about locally during the day as a result of the lockdown and it's easy to fall into bad habits when it comes to the basics around interacting with traffic safely – from wearing bike helmets the right way to crossing roads safely," Ms McKenna said.
"This is resulting in a growing and worrying safety risk so now is the perfect time to drive home some of those life-saving messages in a fun and interactive way and the most efficient method of doing this is through our schools.
"The NRMA has a strong existing road safety education program across schools and we will use this to engage with children, parents and teachers to help ensure everyone has a safe and enjoyable summer."
To register your school visit NRMA Summer safety competition or email education@mynrma.com.au