NRMA Group mobilises workforce to support community through COVID-19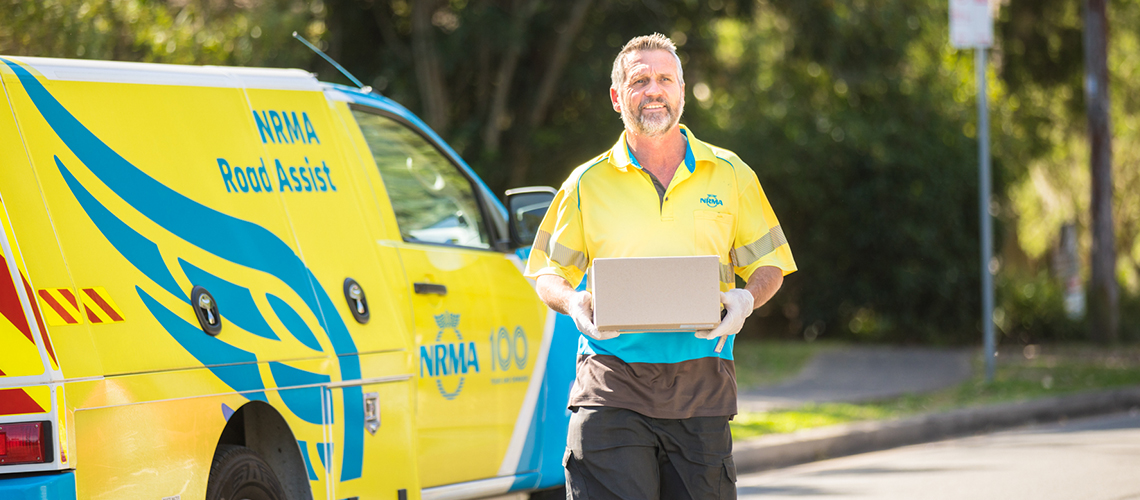 The NRMA has today announced that it will mobilise its workforce of roadside assistance patrols, call centre and staff to deliver a range of much-needed support services to at-risk members of the community in partnership with key community groups.
The NRMA will provide free delivery services to vulnerable members of the community in social isolation and support healthcare workers with free vehicles from an NRMA-owned car and truck rental company.
Healthcare workers have been designated as a priority for NRMA roadside assistance calls in the event of a breakdown and NRMA patrols are posted near the parking stations of all major hospitals to respond immediately to instances when the cars of healthcare workers won't start.
This service has responded to 734 from healthcare workers and first-responders working the frontlines in the fight against COVID-19 across NSW and the ACT.
The range of services designed to tackle COVID-19 social isolation announced today include:
Partnering with The Pharmacy Guild of Australia NSW Branch our Roadside Assistance Patrols are delivering prescription medication to people
Partnering with Australian Red Cross to provide NRMA Call Centre and other employees to reach out to vulnerable members of the community experiencing social isolation
Providing delivery services to Meals on Wheels NSW so that vulnerable and older Australians get regular access to healthy meals
Offering free month-to-month vehicles to healthcare workers through an NRMA-owned car and truck rental company.
The NRMA is celebrating its centenary in 2020 and has been forced to cancel the community events that were planned across NSW and the ACT. The first of six 'Bright Futures' events was held on the Northern Rivers in March before Australia's social isolation laws were enforced.
As a way of helping the community through COVID-19 and to pay tribute to the company's 100-year history of supporting Australians through times of crisis the NRMA has embarked on this community support program for the remainder of its centenary year or for as long as the services are needed.
NRMA Group CEO Rohan Lund said some of the services announced today bare similarity to the early programs the NRMA offered its first Members 100 years ago.
"When the NRMA first began 100 years ago many of our earliest services were designed to help keep Australia's first motorists moving – we are now tailoring some of these services to help our Members stay at home and be safe," Mr Lund said.
"The idea of the NRMA playing a role during times of adversity is not new to our business and our response to the Coronavirus is consistent with the company's response during the Great Depression, and Second World War.
"Through our teams of patrols, call centre teams and staff the NRMA has the capacity to boost community services where they are needed most. We will also help keep healthcare workers on the frontline moving by providing free vehicles through an NRMA-owned car and truck rental company.
"2020 has not shaped up as the Centenary celebration that the NRMA had wanted, however as we have seen our community - particularly those most at risk - struggle through this crisis, it is increasingly apparent that we can transform this milestone into something the community needs."