Uncrowded beaches, hip bars, a rich history and a vibrant arts and music scene mark the former steel town of Newcastle as a city on the rise.
Fort Scratchley

Dudley Beach blowhole

Newcastle Ocean Baths

Newcastle Art Gallery

NRMA Electric Vehicle Fast Chargers in Wallsend
Having withstood two major upheavals – the 1989 earthquake and the decline of its steel industry – Newcastle has bounced back as one of Australia's most dynamic and cosmopolitan cities. Like its big neighbour Sydney, two hours' drive south, it has a harbour, beaches and a rich colonial past, but with just over 10 per cent of the population, it can all be enjoyed at a more leisurely pace. Throw in one of the state's funkiest shopping precincts, a New York influenced bar and cafe scene, and two enormous ocean swimming baths, and you can appreciate how Newcastle got its mojo back.
What to eat
A Newcastle institution located in the old Stockton ferry terminal, Scratchleys on the Wharf offers diners a front row seat overlooking the harbour, where most of the seafood served has been unloaded from fishing boats only hours before.
The menu turns aromatically Middle Eastern and North African at Moor Newcastle East, where share plates help keep the conversation flowing. Be warned: you might find it hard to share your dish of local king prawns and squid with chorizo, harissa and couscous.

Down at Merewether Beach, locals head to the Blue Door Kiosk after their swim for acai bowls, salads, toasted sandwiches and coffee, before perching on beachfront stools to enjoy the million dollar views. And for real inside knowledge, it's hard to beat Coal and Cedar, a small New York style speakeasy in the CBD, with no signage, no doorbell and a requirement to text a code so the host can usher you inside.
Need more recommendations? We've highlighted some of the best cafes, bars and restaurants in Newcastle to enjoy a bite to eat.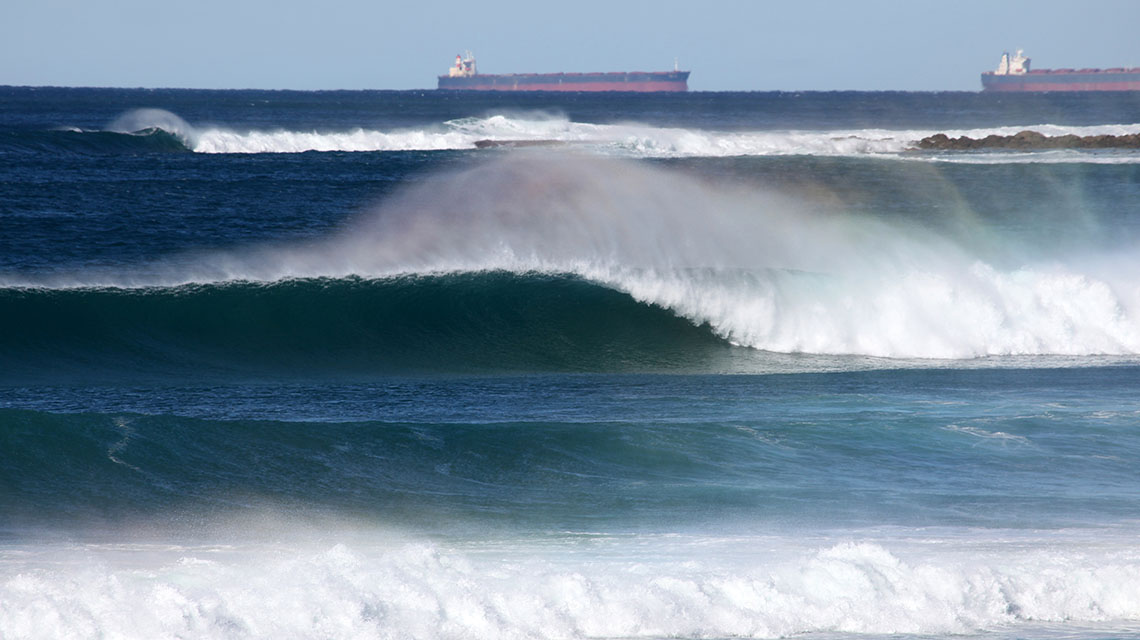 Dudley Beach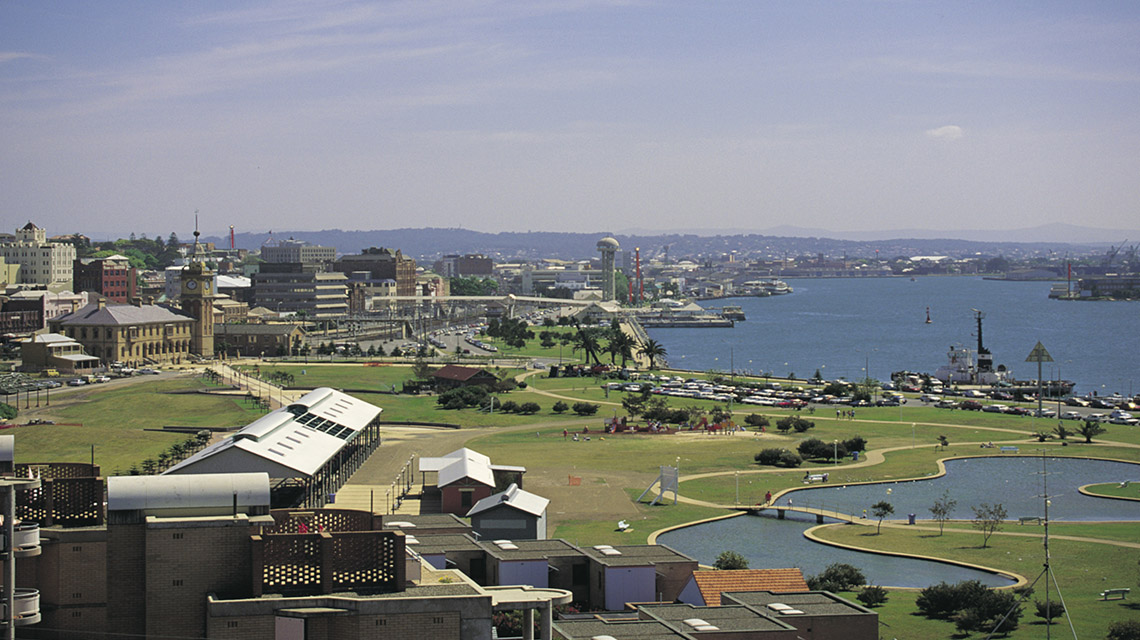 Newcastle Harbour (Photo credit: Grenville Turner; Destination NSW)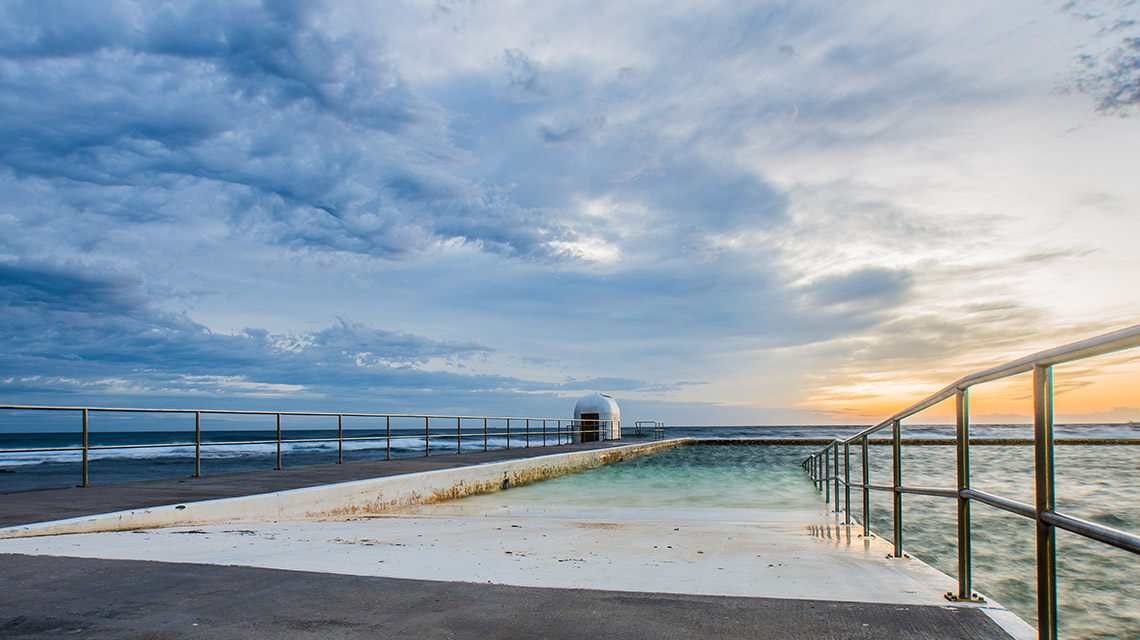 Merewether Ocean Baths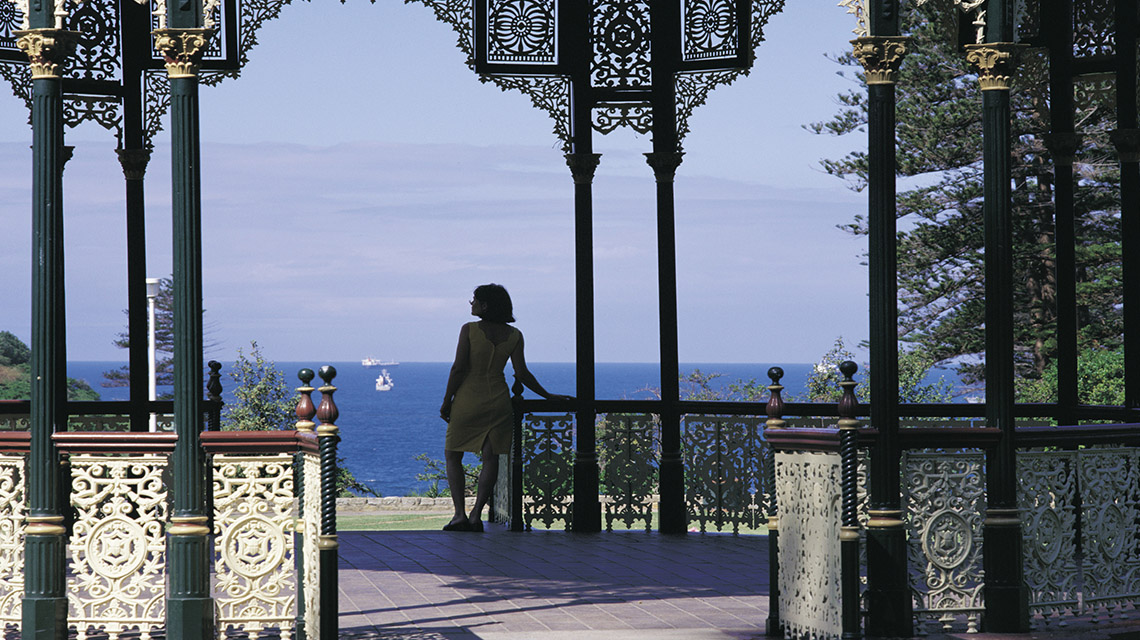 King Edward Park (Photo credit: Destination NSW)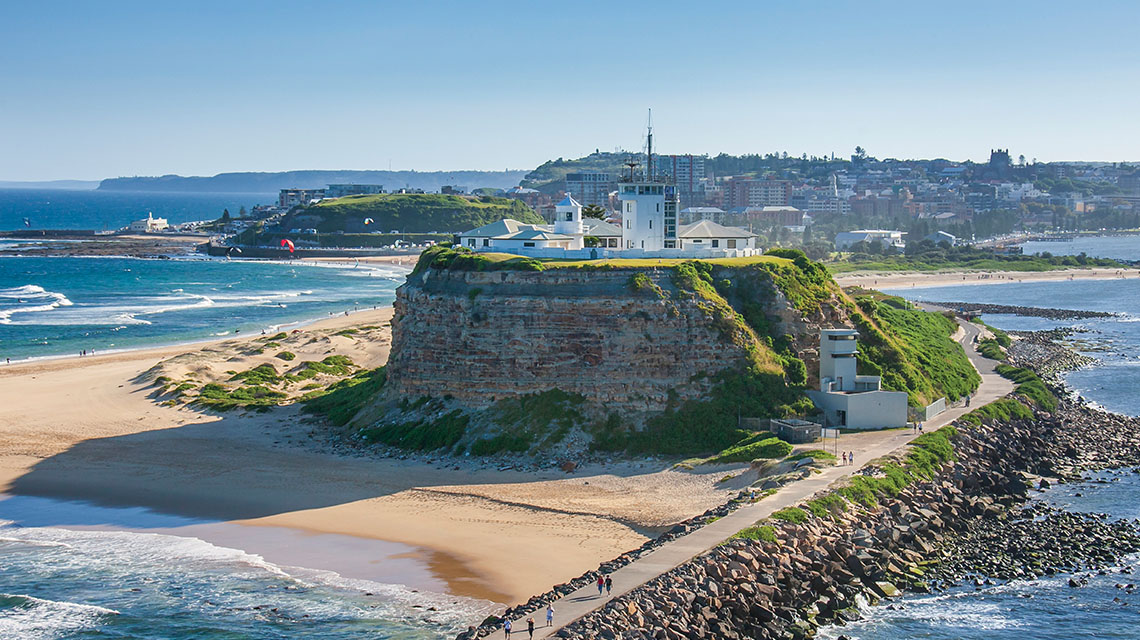 Nobbys Lighthouse (Photo credit: Destination NSW)
Where to play
Just 15 minutes' drive from the Newcastle CBD, the Hunter Wetlands Centre at Shortland is a world apart, a natural refuge where you can canoe picturesque Ironbark Creek, give the kids a bucket and net to discover pond critters, or tackle an orienteering course.
The blowhole and rockpools at Dudley Beach are a local secret. Park your car and head down to the beach's southern end where, after scampering over a few rocks, you can expect to get a cooling spray as the waves roll into the blowhole. Take care, though — in keeping with its off the beaten track status, the beach is unpatrolled. Head a little further inland to Lake Macquarie, where you'll discover plenty of fun activities for the whole family to enjoy.
Better known is Stockton Beach, the 32km stretch of sand made famous by dunes that tower up to 40m high. The beach is a magnet for 4WDs and quad bikes, while it's not only kids who thrill to sand boarding down the dunes.
Back in town, the 5km Bather's Way coastal walk between Nobbys Beach and Merewether Beach introduces many of Newcastle's most Instagrammable sights, including the astonishing Bogey Hole.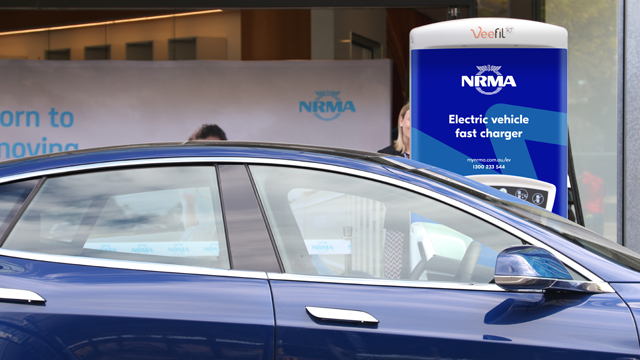 Where to learn
With so much history to explore, the Newcastle Museum is the perfect scene setter. Housed in the historic Honeysuckle railway workshops, the museum's permanent "A Newcastle Story" exhibition traces the area's evolution through Aboriginal eyes and colonial times through to the 1989 earthquake and up to today. The kids, meanwhile, will be immersed in the museum's "Supernova" hands on science centre.
Two slices of history that are often overlooked can be found at the Convict Lumber Yard and The Lock-Up art space. The former is a public park where restoration has been done on colonial buildings constructed on a site that once also featured a stockade and barracks. A police station from 1861 to 1982, The Lock-Up is now a creative hub that makes use of former cells and an exercise yard.
History takes on an explosive quality at Fort Scratchley. Built in 1882 in response to a perceived Russian threat, the fort's guns finally blazed during World War II in 1942, in response to a Japanese submarine that had fired upon the city. Today, a tour of the fort reveals a rich military past and a maze of tunnels.
The nearby Newcastle Ocean Baths, opened during the 1920s, also speak to a colourful past, the Art Deco pavilion watching over generations of Novocastrians who took their first strokes in its open air.
Locals also hold a deep and justifiable affection for the Newcastle Art Gallery, where Brett Whiteley's Summer at Carcoar holds pride of place among more than 6000 works from the likes of Novocastrian William Dobell, Grace Cossington Smith and Auguste Rodin, who is represented in the gallery's beautiful outdoor sculpture garden.
Where to stay
Located right in the city's beating heart is Travelodge Hotel Newcastle, on Steel Street. A short walk from the restaurants, cafes and bars of Honeysuckle Drive and Wharf Road and within easy distance of beaches and Newcastle Harbour, the full service hotel has 24 hour reception, an outdoor pool, onsite parking and meals available at the Sienna Cafe & Bar. Friendly and helpful staff ensure your stay is a pleasant one.
Across the breakwater, you'll find dog friendly Stockton Beach Holiday Park. Featuring camping and caravan sites and a large selection of two and three bedroom cabins, the holiday park maintains easy contact with the city via the Stockton ferry, while offering a base from which to explore adjacent Stockton Beach's famed sand dunes. If you've brought your rod, you can fish off the beach or the breakwall, and if surfing or swimming at the patrolled beach isn't to your fancy for some reason, the Stockton Swimming Centre is next door.
Members with electric vehicles can charge in Wallsend with two fast chargers capable of charging 80% of a vehicle's battery in 30 minutes. Wallsend, Newcastle is just one location within the NRMA's Electric Vehicle Fast Charging Network.
Image credit: Destination NSW
Get more out of your getaway
Download the my nrma app to find attractions and exclusive Member benefits nearby