Road trip: The Limestone Coast in 4 days
Experience four sublime days on the Limestone Coast. Between its two major wine regions, the almost unending coastline and the wonderful emerging food scene, the southern coast of South Australia is the perfect mix of adventure, comfort and sophistication.
Day 1: Glenelg
19min | 11km
You'll find all the delights of a seaside village and more in lively Glenelg, which sits in Holdfast Bay, a 20 minute drive from Adelaide's centre. Water babies can swim with wild dolphins, go diving or snorkelling, or join a fishing charter, and history buffs can trace Glenelg's history in the galleries and museums.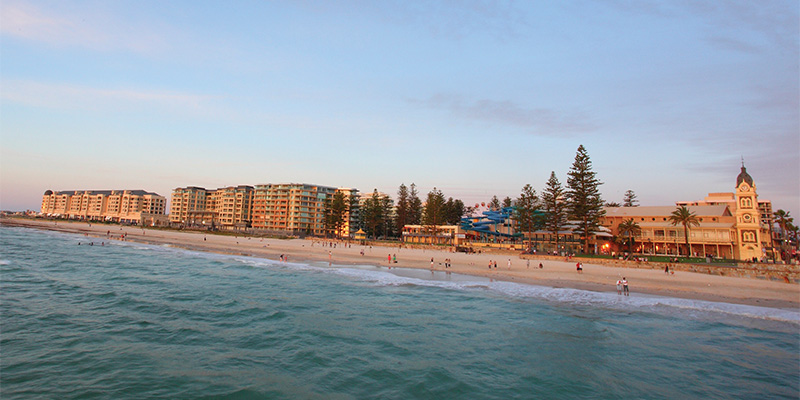 Stop 2: Oaks Plaza Pier Hotel
Check into the Oaks Plaza Pier Hotel, which overlooks Glenelg Beach. Watch the sunset as you sit on the balcony, watching it go down over the ocean.
Day 2: McLaren Vale wine region to Victor Harbour
1hr 6min | 78km
Stop 1: Visit McLaren Vale wine region
The McLaren Vale wine region beckons the next morning, where over 85 wineries – some well over 100 years old – are packed into the small, mountainous area above Adelaide's southern beach suburbs. Visit d'Arenberg, which is run by a fourth-generation winemaker and uses vines planted as far back as 1900, and book yourself in for one of its 'Blending Bench' experiences. For a few hours you can pretend to become a celebrated winemaker, tasting a selection of drops and then combining them into my own signature blend.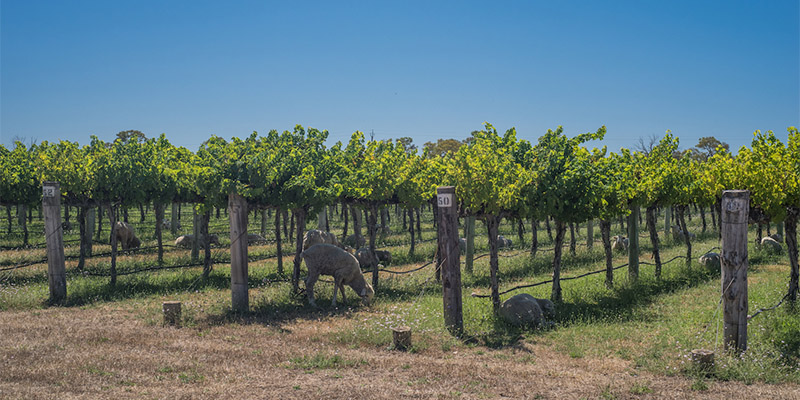 Stop 2: Head to Granite Island
The days are long in South Australia through summer and with plenty of light left so you can make the most of exploring the area. Take the hour-long stroll across to Granite Island, where you can ride an historic horse-drawn tram over the wharf. From the island the views are amazing and it's calming to sit on the leeward side, out of the wind and in the afternoon's warmth.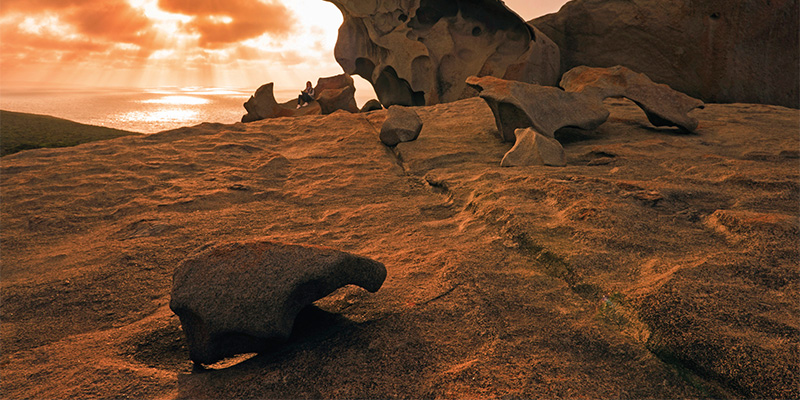 Stop 3: Relax at Victor Harbour
Head for the beachsides of Victor Harbour, less than an hour south. Let lunch take the form of a greedy selection of pies from the Port Elliot Bakery, deemed by some as the best pie shop in Australia. Follow up your gluttony with a swim at Middleton Beach.
Stay Victor Harbor Beachfront Holiday Park, set on absolute beachfront and the perfect place to explore South Australia's Fleurieu Peninsula.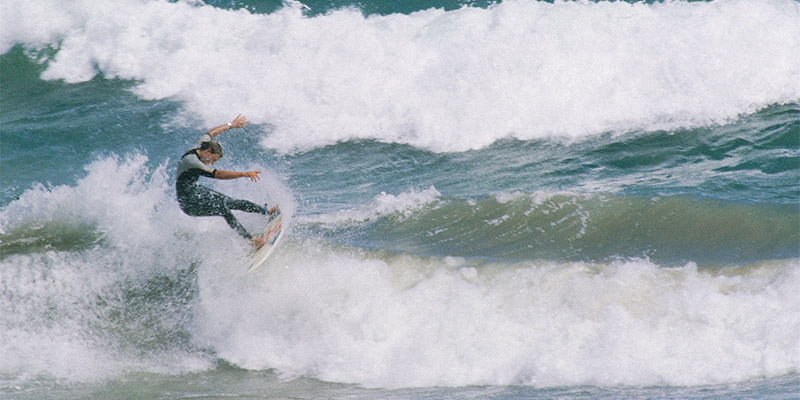 Day 3: Coorong to Limestone Coast
2hr 25min | 156km
Stop 1: Cruise the Coorong
Have a leisurely start (and breakfast pie) the next morning, and make your way to Goolwa Wharf, 10 minutes down the road, and jump aboard a Cruise the Coorong tour, exploring the Murray River mouth. On your way out you have to pass through the Goolwa Barrages, where seals are waiting for an easy feed at the gates that were built to help regulate the Murray's flow.
The eastern side of the mouth marks the beginning of the Coorong, a 160km long wetland and dune system that runs to the township of Kingston SE. Jump off the boat at Barker's Knoll and learn of the area's significance to Indigenous people, and forage for bush tucker such as native spinach, muntrie berries and, my favourite, pigface fruit. Most of the foods native to the area are in season in January. Interestingly, this part of the Coorong is home to Australia's first Aboriginal mission and the first child born there is featured on our $50 note. David Unaipon of the Ngarrindjeri peoples was an inventor, author and influential Aboriginal rights advocate.
Spend the afternoon taking the leisurely, albeit long, drive to Robe, circuiting Lake Alexandrina. This picturesque town and fishing port is known for its long and white sandy beaches, fresh crayfish and, increasingly, its restaurant scene. I head straight for Long Beach, which allows vehicle access across its length. An afternoon swim and lying back down on the sand with good book is the perfect way to relax after a few hours of driving.
If you're feeling peckish, visit Gather Food and Wine. It's a new restaurant with a menu centred on local produce and wild-gathered bush tucker. Chef Tom Tilbury – whom almost everyone I meet on the Limestone Coast seems to know personally – is passionate about food experimentation and foraging for local delicacies to which his restaurant is a delicious and inviting testament.
Day 4: Explore the Limestone Coast
2hr 10min | 153km
Stop 1: See the Naracoorte Caves National Park
Make a trip to the Naracoorte Caves National Park the following morning, and join the Victoria Fossil Cave tour, which takes us through a limestone cave formed over hundreds of millions of years when this area was under the sea (not 100km inland). Later on there must have been a hole into this particular cave system, which animals, especially mega fauna, fell in and died. Soil then built up over time and there's now a significant cache of well-preserved fossils. Interestingly, one of the people who theorised much of the Limestone Coast is in fact a series of much older coastlines, was Julian Tenison-Woods – the Catholic priest who worked alongside Australia's first saint, Mary Mackillop. Visit the museum dedicated to the pair in Penola for a short 20 minute break.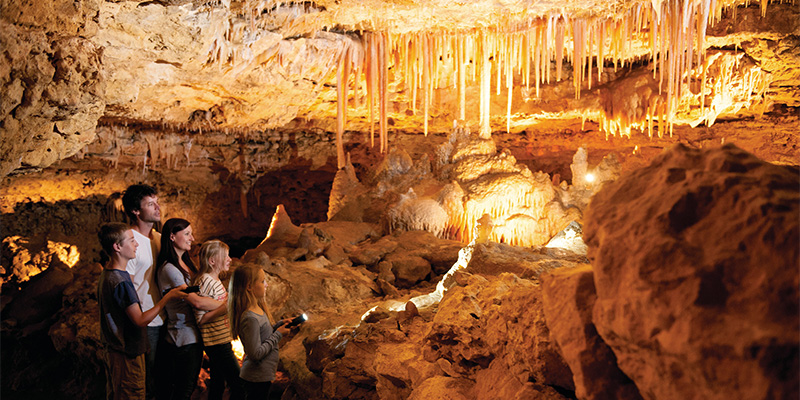 Stop 2: Rymill Coonawarra
Continue your journey into the past at the Rymill Coonawarra winery. It's next-door to the property at which Mary McKillop first started teaching, and the family who established the winery make regular appearances in her story. Over five generations, this family has excelled at wine making and their high achievements don't end there. John Riddoch Rymill was a famed explorer and led the 1934 British Graham Land Expedition, mapping over 1,000km of the Antarctic Peninsula. Whilst there, enjoy a fine cheese platter in the shade of the quiet garden.
A town that's famous for its magnificent 'holes' in the ground. The Blue Lake is mind-boggling in colour, the Umpherston Sinkhole Garden is filled with wonderful hydrangeas (just like my late grandfather's garden) and the Mount Schank volcano crater walk is spectacular. However, it's the chocolate and lolly fed cows that are most unforgettable. Discover them on your visit to Mayura Station – a Wagyu cattle farm about 40 minutes south-west. Chef Mark Wright runs a small, set menu restaurant where various cuts of Wagyu beef are prepared while he explains the history of the breed and how they are fed a mix of grain, lolly snakes and chocolate for 500 days.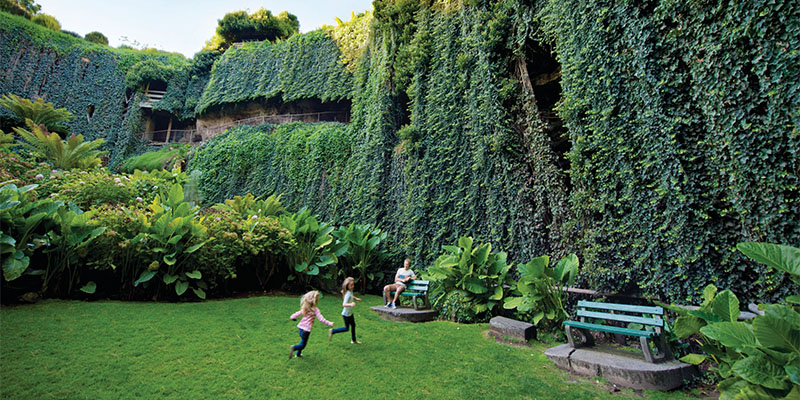 #WhyWeRoadTrip
If you are a local business or a traveller passing through, we want to hear why road trips are important to you!