Road trip: Sydney to Brisbane in 3 days
Here's the ultimate Sydney to Brisbane road trip itinerary, taking in Coffs Harbour, Byron Bay and the Gold Coast.
With a little time, you will have the opportunity to stop at some of the most picturesque places Australia has to offer. From Valla beach, and it's internet-famous food, to a relaxed stay at Byron Bay, there is plenty to see and do before you arrive at Brisbane.
Day 1: Sydney to Coffs Harbour
6hr 13min | 566km
In just under six hours you can have a refreshing sea change from Sydney's sprawl by hitting the Pacific Highway for the banana tropics of Coffs Harbour. Aim to head off before peak hour though and stop off for fuel.
An easy 1.5 hours' drive north of Sydney, NRMA Ocean Beach Holiday Resort is well worth checking out for another weekend away. The resort is ideal for families craving a mix of relaxation and adventure. After you've visited the café for a snack and toilet break, stroll along the beach while kids bounce on the jumping pillows.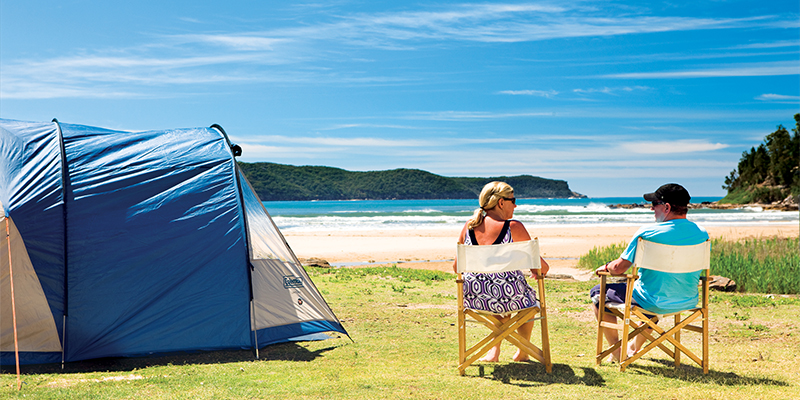 Stop 2: Detour to refuel at Raymond Terrace
If you'd prefer something more scenic than a highway view at the main fuel stops, divert west a few minutes at Raymond Terrace to visit King Street, which was transformed into Main Street, Wirrawee, for the filming of John Marsden's Tomorrow, When the War Began. There's also a great variety of cafés, shops and petrol stations in the main shopping area along the river.
Two hours up the road from Raymond Terrace is a little town that was bypassed a decade ago, but doesn't seem to mind. Head along Nancy Bird Walton Drive (named after the pioneering aviator, who was born here) to the Visitor Information Centre, for a rest and photo under the Big Axe.
Stop 4: Swim at Valla Beach
A skip north of Nambucca Heads, the Headland Café & General Store on Valla Beach Road is internet-famous for its food, coffee and live music on weekends. If the weather is kind, a quick dip at the beach is definitely in order.
Stop 5: Stop at Darlington Beach
Near Coffs Harbour is NRMA Darlington Beach Holiday Resort set among some 45 hectares of lush forest at Arrawarra where wallabies, ducks and possums mingle with guests. Kidz Korner offers loads of fun activities from BMX to art lessons all year round, while parents can relax in a pool, take a hike in nature or play a few games of golf, tennis or bowls. Ask at the front office about Coffs dining such as Carney & Earl's for American-style burgers, Edelweiss Bavarian for well, German and European dining or Shearwater for seafood and modern Australian dishes.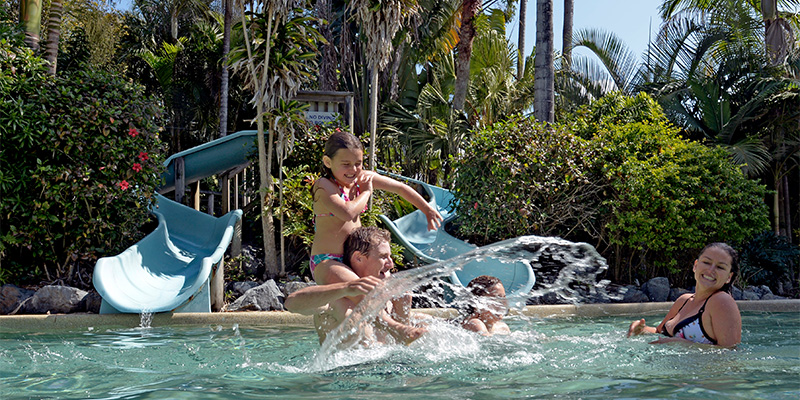 Day 2: Darlington Beach to Gold Coast
4hr 48min | 352km
Head up the A1 as it curves inland to Grafton, bends East to Byron Bay and traces the coast up to Brisbane.
Before you hit Grafton, the A1 follows the Clarence River on a broad sweep to meet the South Pacific Ocean. There are several excellent cafés in this cute coastal town famous for prawns, dolphins and whales (May to October is typically whale-watching season), including Uptown Cafe & Bar, Latitude 29 and Bean Scene.
Stop 2: Swim at Lake Ainsworth, Lennox Head
Set at the north end of the main beach at Lennox Head, this beautiful lake gets its caramel colour from the tea trees growing along its shores. The Bundjalung people discovered the healing wonders of tea tree in this area millennia ago and have been using the oil to treat skin ailments ever since. The water looks murky, but it's remarkably clean and revitalising.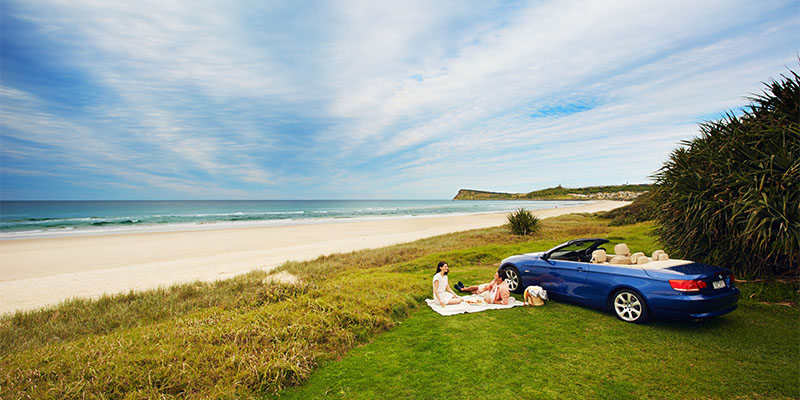 Stop 3: Lunch at Byron Bay
Our most eastern town of Byron Bay is a hotbed of artists, musicians, philosophers, healers, farmers and fashion designers, attracted by the weather and incredible landscapes… plus a dash of counterculture. These days it's more chichi than hippie, with plenty of gorgeous eateries such as Bay Leaf Café, Top Shop, and Targa Restaurant.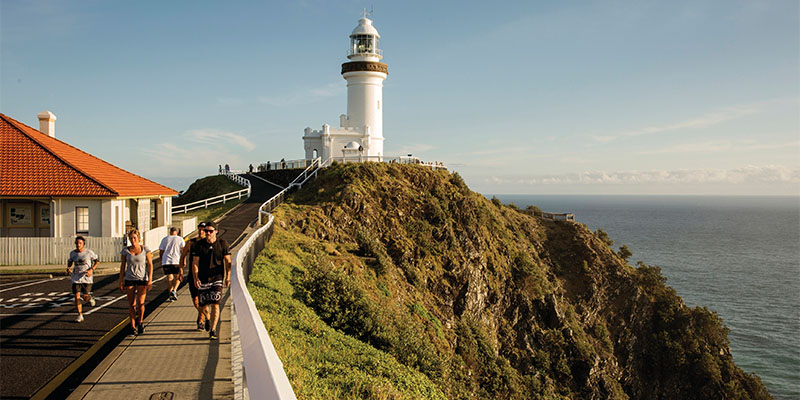 Stop 4: Cape Byron State Conservation Area
After lunch, pay the small National Parks entry fee and take a walk from Wategos Beach to Cape Byron Lighthouse. If you have a few hours, get a ticket for an educational tour ($35 each) of Walgun from an Arakwal Aboriginal National Parks guide.
On route, stop off for fuel at Caltex. NRMA Members save at Caltex, see our latest Caltex offers now.
An easy 10-minute drive up the Pacific Motorway, you'll find The Bean Van, where owner David Phillip's passion for great coffee and customer service is evident in what he serves up – arguably the best coffee in the Northern Rivers. Order a cup with a warm sausage roll or pie, while the kids explore the playground.
Stop 6: Rest at the Gold Coast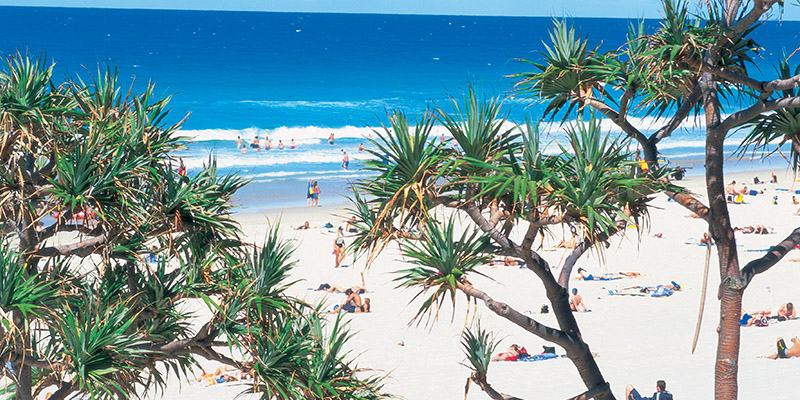 Day 3: Brisbane
1hr | 80km
Stop 1: Detour to Lone Pine Koala Sanctuary
Drive 12km from Brisbane City to visit the world's oldest and largest koala sanctuary. Set up in 1927 to give the popular little marsupials a new home as the city expanded, Lone Pine is also home to lots of other native animals of the flying, hopping and waddling variety.
Stop 2: Picnic at the Botanic Gardens
Brisbane's City Botanic Gardens regularly hosts concerts at its Riverstage and weddings all year round, although on any day the real stars are natural beauties like the weeping figs, the bamboo grove and local wildlife.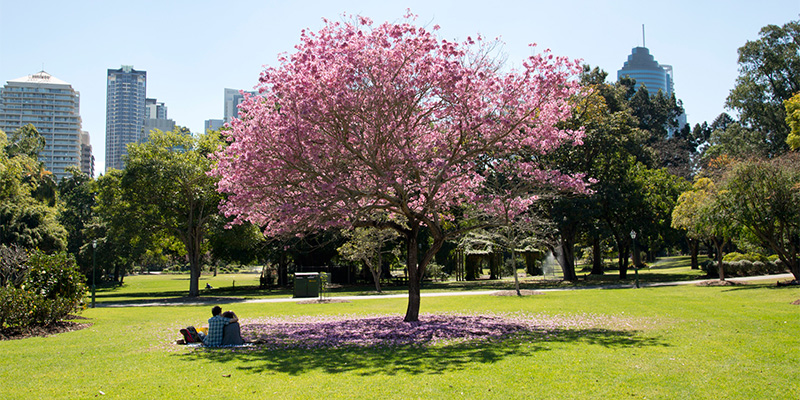 #WhyWeRoadTrip
If you are a local business or a traveller passing through, we want to hear why road trips are important to you!