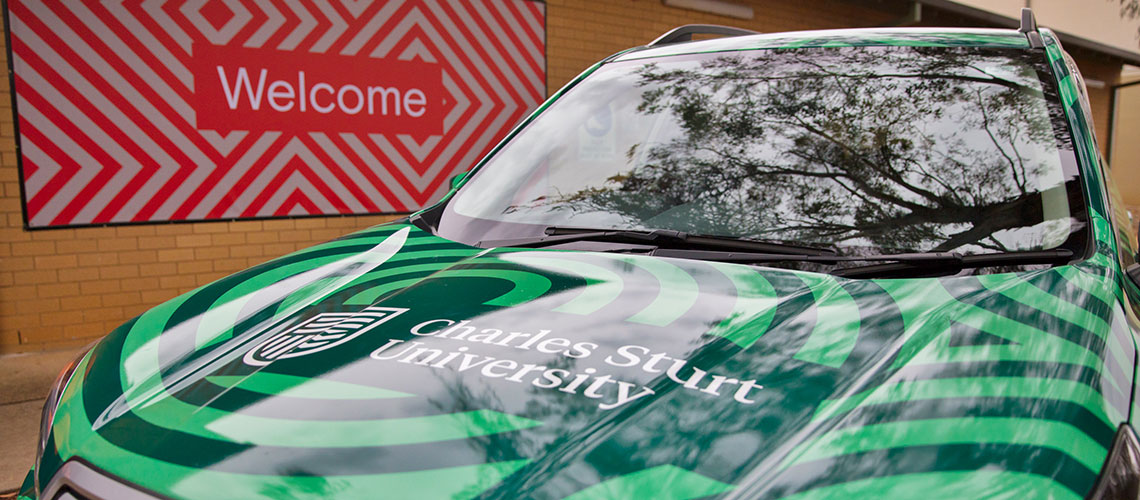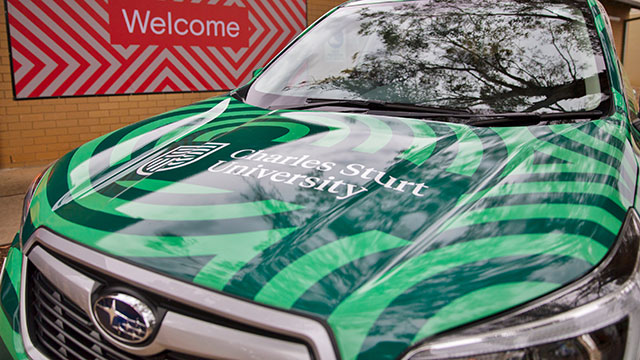 How do you keep a university moving? Well, in the case of Charles Sturt University, it's with a fleet of more than 250 vehicles. However, with such a number, comes responsibility. A responsibility to minimise emissions. After all, they're Australia's first certified carbon neutral university.
The fleet helps with:
• getting researchers out to projects in the field
• transferring mail, equipment and people between six regional campuses
• allowing academic support staff and engagement officers to have regular contact with remotely-based students
With an average return trip length of more than 500 km and around 7,000 trips made in a typical year, Charles Sturt University's fleet is an integral part of enabling the university to serve its students, staff and communities. And NRMA has been there to help every step of the way, as Steven Wakem, fleet manager at the university, explains.
"Our vehicles have travelled all over Australia since the university was incorporated 30 years ago. NRMA roadside assistance provides our drivers with the peace of mind that, wherever they may be, if they break down they'll be back on the road quickly with one easy phone call."
Charles Sturt University is also striving to constantly minimise the environmental impact of its fleet.
Last year the university introduced a carpooling initiative. The result was 12 per cent of the total kilometres driven across the fleet being completed with two or more people travelling together. That meant reduced vehicle running costs, greenhouse gas savings and an increasingly connected workforce as colleagues chatted during their trips. How's that for collaboration?
The green initiatives don't stop there, as Edward Maher, manager of the university's sustainability arm, points out.
"After the government discontinued the Green Vehicle Guide for assessing fuel efficiency and emissions in vehicles, we worked with partners to create our own. This drives our vehicle purchasing decisions. Plus, over the next nine months we're rolling out electric vehicle charging stations across five of our campuses to facilitate the adoption of plug-in electric vehicles.
"And our ultimate goal is for the entire fleet to be zero emissions (so, electric cars powered by renewable energy) by 2030."
It all means that Charles Sturt University is on the move - in more ways than one.
Charles Sturt University is just one of our many business Members who rely on their vehicles to transport not only stock, but to make a real difference in their communities. And with our proud history of helping Australians, we're the perfect match to keep them moving. To keep your business moving 24/7 across Australia, get in touch for a chat about becoming a Member.