Rothbury NSW
While our travel aspirations may have changed due to restrictions around COVID-19, we're still here to serve our Members the best way we can. So, while you can still find packages and services for adventures far and wide, our focus now is on opening up regional NSW and beyond. Australia is asking to be explored, and we're here to fuel that desire for you to get out and about.
If you're planning a getaway, read our handy tips and advice on safe travel, and monitor smarttraveller.gov.au for the latest updates.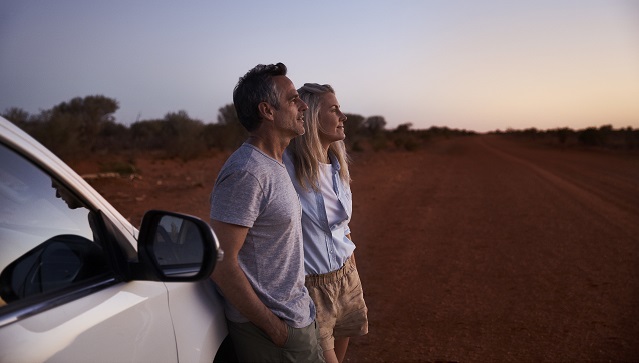 Why we road trip
At a time when the Great Australian Road Trip has never been more important to NSW and the whole country, let's rediscover our love of the open road and share the many reasons #whyweroadtrip.

Unwind at one of
our parks and resorts

Unwind at one of
our parks and resorts

Discover Aboriginal culture
Australia is home to some of the most stunning and captivating terrains in the world, with each unique site possessing its own rich history, spirituality and sacred place in the hearts of our nation's Indigenous peoples. To truly experience Australia, it must be seen through their eyes.
Find an available package
Save on your
next holiday tour

Save on your
next holiday tour

"Discounts on travel and accommodation allow my wife and I to consider holidays we otherwise couldn't afford"
Warren, Springwood
Most Australians would know the NRMA for our 24/7 roadside assistance, but we're always looking for ways to do more for our Members throughout their whole journey. That's why we created NRMA Blue to superpower NRMA Membership. And we recognise the journey isn't just about getting from A to B, it's also about having some great holiday ideas and destinations to fill in the C to Z - so we now help with that too, and always with savings for our Members.
It starts with great travel packages, cruise and holiday deals to destinations at home and abroad. Then we have a range of holiday parks and hotels offering a variety of accommodation for you to enjoy.
We can help you get to where you're going with exclusive rates on car hire, including SUVs, EVs, premium vehicles, vans, utes, and trucks. And we also help you with the important things that you should also remember to pack such as travel insurance and international driving permits (also known as an international driver's licence).