The Australian Competition and Consumer Commission (ACCC) has warned that 20,000 vehicles, already under recall for defective Takata airbags, are now being classified as "critical". The ACCC is urging consumers not to drive these cars until the airbag has been replaced.
The brands affected are BMW, GM, Holden, Mitsubishi and Toyota. The NRMA urges vehicle owners to check IsMyAirBagSafe.com.au to see if their vehicle is affected. Owners can have affected cars towed to the dealership by the manufacturer and have the airbag replaced for free.
Under the compulsory recall 425,971 vehicles are still to be rectified.
Critical vehicles
Holden – 1,843 vehicles – 2010 Holden Cruze
Honda – 6,043 vehicles – Honda City MY2012, CR-V MY 2011, Insight MY2012-2013, Jazz MY2012-2014 & Jazz Hybrid MY2012-2013, Honda Civic MY2006-2011, Jazz Hybrid MY2012 and Legend MY2007-2012, Honda Accord MY2001-2007 and Honda MDX MY2003-2006
Toyota – 582 vehicles – 2003 – 2005 Toyota Echo and Rav4
BMW – 7,909 vehicles – BMW 5 Series (E39) MY2002-2003, BMW 3 Series (E46) MY2001-2006 & BMW X5 (E53) MY2003
Mitsubishi – 3,254 vehicles – 2007 – 2014 ML & MN Triton.
Classification as 'critical' means manufacturers have assessed these airbags as being particularly unsafe. A Takata airbag misdeployment can result in death or serious injury, even in a minor collision.
Critical airbags are a sub-category of faulty Takata airbags that require immediate replacement because of their increased safety risk for drivers and passengers.
This number may increase as manufacturers continue to review the safety risks, so drivers should re-check to ensure their airbag is in need of critical replacement.
"This recall is a rolling recall, which means that more vehicles can be added to the critical category at any time, and we're urging consumers not to ignore recall messages from manufacturers to get their airbag replaced," ACCC Deputy Chair Delia Rickard said.
In February the Australian Government called for a compulsory recall on all defective Takata airbags along with immediate action required for Takata's alpha airbags.
Alpha airbags
Vehicles that contain alpha airbags have the highest risk of rupture. All vehicles with alpha airbags are currently categorised as under 'active recall'.
What's a VIN number?
If your car is unregistered, you can check it's status by using the VIN Number.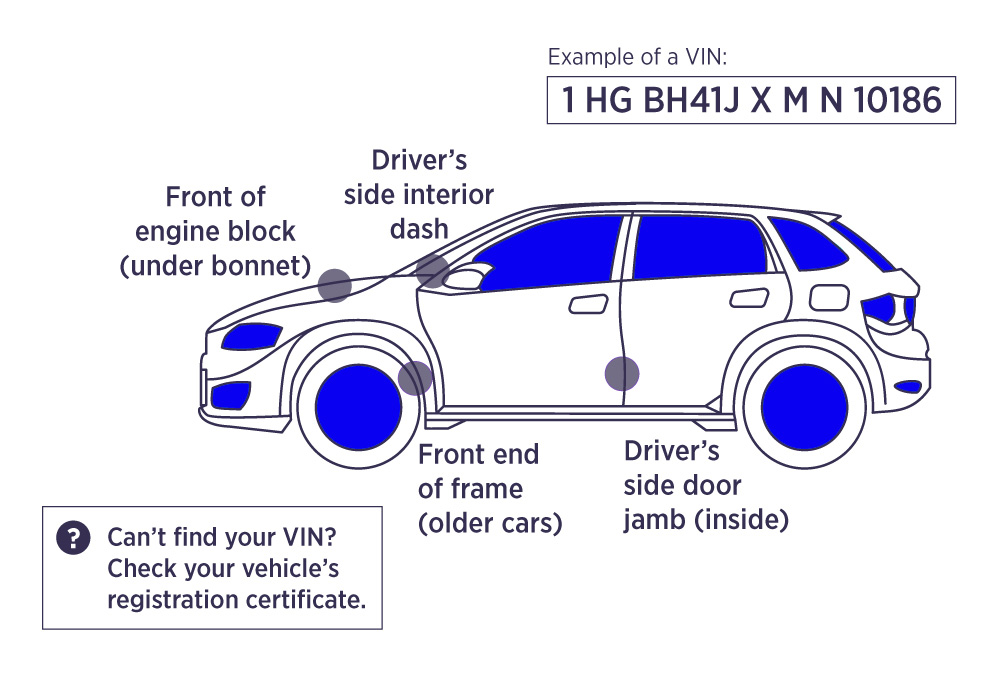 Your vehicle identification number (VIN) is a unique 17 character serial number that can be found on your vehicle or in documentation such as registration documentation. You can also find your VIN on the vehicle registration certificate issued by the vehicle registration body in your state or territory.
Don't wait for a recall letter from your manufacturer. It is important that all vehicle owners are proactive in ensuring their vehicle is safe by checking themselves.