Safety at Sydneys oldest campus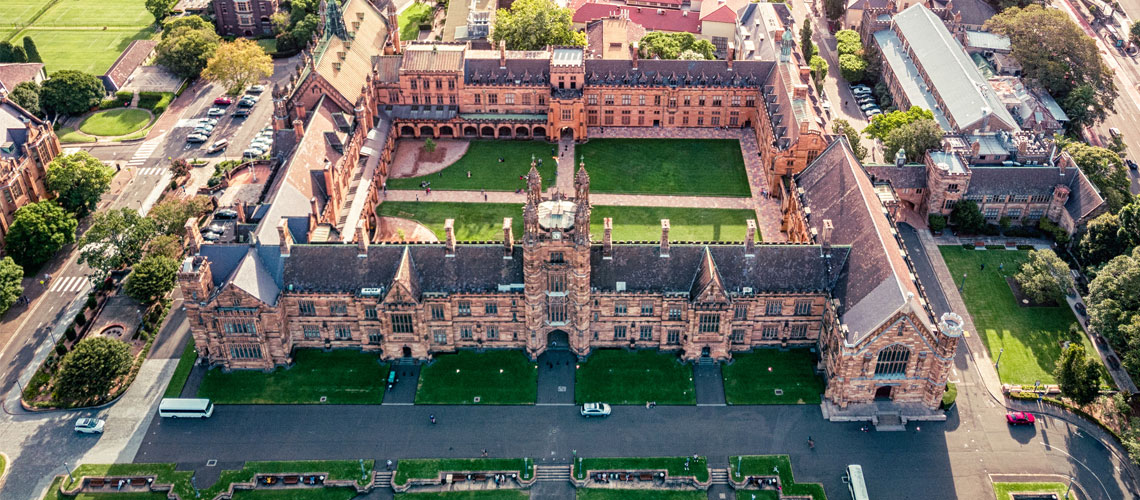 Our corporate driver trainers recently delivered a workshop with the groundskeepers at Sydney University to help them navigate a unique set of circumstances. Their main campus has roughly 50,000 pedestrians walking around it daily, including students, tourists and staff, which makes driving safely in the area a challenge.
Here are 3 key problems we identified:
Distracted pedestrians on campus
The grounds staff look after all the landscapes at the university and operate a number of different vehicles including light commercial, passenger and electric. One of the key problems is working among 50,000 pedestrians who are distracted by headphones and mobile phones.
Speed limit
The speed limit is 25kms, pedestrian shared zones are typically 10kms. However, visitors can potentially drive up to 40kms because the speed limit isn't always enforced, making navigating the environment extra challenging for the grounds staff.
Vulnerable road users
Pedestrians are particularly vulnerable as, unlike drivers, they aren't protected by a vehicle. Their behaviour can be unpredictable and they can be difficult to see, making it hard for drivers to avoid them and anticipate their actions.
The training
Our trainers focused on how drivers have the ability to bring distractions under their control, by following low risk driving strategies and remaining present.
We completed driver training with 20 of the staff and focused on the following:
Low risk driving strategies
This method helps avoid collisions at any cost and provides drivers with the ability to see any potential hazards on the road, and adjust to those hazards through your speed.
Driving to the conditions
A low-risk driver maintains what is called a 'crash avoidance space' around the vehicle at all times. The crash avoidance space is managed by the driver adjusting the vehicle's speed and position on the road.
Understanding internal and external distractions
You can't drive safely unless the task of driving has your full attention. Anything else you engage in is a potential distraction and increases your risk of crashing. Distractions include mobile phones, loose objects like maps and paperwork, or even interactions with other passengers. Anything that takes your eyes away from the road for more than a glance should always be avoided. It's important to note that not all distractions are physical, sometimes emotions can play a role in the way you drive as well.
We expect that the training will help to ensure Sydney University maintains their excellent safety record and will encourage others to do the same.
Create a safe driving culture in your workplace