Our driver training programs have been provided to many different organisation types and sizes. Here are some thoughts from a few of them.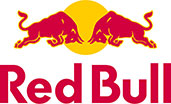 "The NRMA has provided driver training to our Red Bull employees for the past 5 years. Their program ensures all our drivers are ready and capable of driving a variety of Red Bull vehicles. The team is great to work with and are always quick to respond and facilitate driver inductions and assessments as needed."
Bec - Red Bull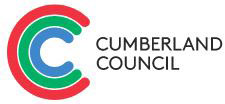 "Thank you NRMA and Laurie for your insightful driver training program held at Cumberland Council. The program was informative, provided sound reminders on good driving practices and broke through some of the driving myths that many of us have longed believed. I highly recommend this training course and send my praises to Laurie's down to earth approach at running an effective workshop." Belinda - Cumberland Council

"I would definitely recommend NRMA driver training to other users. The training program was tailored to our needs and was delivered in an informational, friendly and professional manner. Participants stated they can use the training in both their personal and professional lives. All the staff I dealt with at the NRMA were wonderful to work with and I look forward to organising our next training day." Laurence - Cleanaway

"We'd tried other providers, but I contacted the NRMA because they are a well-known, respected organisation. Arranging the training was straightforward and we were very happy with the mixed theory and practical program, delivered by a knowledgeable trainer. The feedback from those who attended was very positive." Tim - Campbell Page

"The course was really great. The NRMA trainers were excellent and a joy to spend the day with. When the trainers start showing examples of poor driving, it really hits home that you could drive a lot safer for yourself and your family." David - Target

"The NRMA were chosen by us to provide safer driving skills to our board and employees. The classroom workshop was engaging and the feedback rating of all attendees exceeded 9 out of 10. Better still was the on road time with the trainer. This is an excellent corporate WH&S program with benefits flowing on to the families of employees." Lindsay - Link Housing
Want to keep your employees safe on the road?
We specialise in helping your staff learn the skills they need