SIXT car rental for business
Whether you're travelling interstate for business or looking for a commercial vehicle to transport goods, SIXT have you covered. With car and truck rental in more than 170 locations across the country, including popular locations such as Sydney, Melbourne, Brisbane, Adelaide and Perth, SIXT is shaking up vehicle rental by driving change for a greener industry and connecting people with places they want to be.
SIXT, like the NRMA are embracing the change to eco-friendly and sustainable driving options with their EV fleet. Boasting one of the largest fleets of EVs for rent in Australia, you can rent an EV whilst enjoy unlimited free charging included in your daily rate.
Special business Member offer
Until 30 June 2022, NRMA business Members will receive an extra discount:
25% off* daily rental rates in Australia - Offer available until the 30.6.2022.
Evergreen Member benefit 15% off* daily rates across Australia and New Zealand.
$5 off protection options.
No additional driver fees.
How to redeem
Click the below link which will direct you to the SIXT website.
Choose your pick up location, dates and vehicle of choice. (Pick up period must be by 30 June 2022)
Your 25% discount will be automatically applied.
Add your Membership Number in the reference field along with your details to confirm your booking.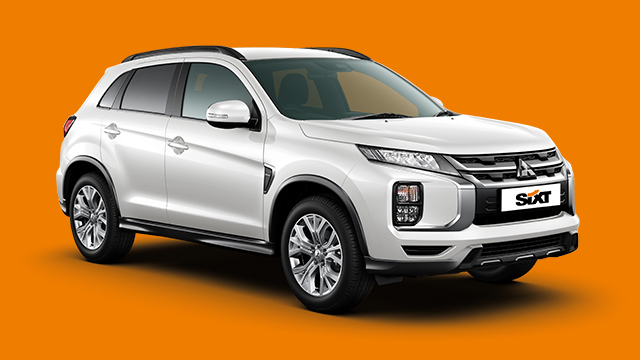 How SIXT can help your business
Every business has different needs when it comes to their vehicles. SIXT can help with passenger cars for business trips, long term leasing and running an extensive commercial fleet. Consider using SIXT for:
✔ Small business accounts
✔ Corporate accounts
✔ Government bookings
✔ Travel agent accounts
✔ And much more
SIXT locations in Australia
FAQs
Where can I hire a business rental vehicle in Australia?
There are over 170 SIXT rental locations throughout Australia and more than 16,000 vehicles to choose from to suit your business needs.
Some of the top SIXT rental locations in Australia include:
Adelaide
Brisbane
Broken Hill
Cairns
Canberra
Hobart
Melbourne
Perth
Sydney
Wollongong
For business Members who travel across Australia by plane, some of the top airport locations include:
Adelaide Airport
Brisbane Airport
Broken Hill Airport
Cairns Airport
Canberra Airport
Coffs Harbour Airport
Dubbo Airport
Hobart Airport
Melbourne Airport
Perth Airport
Sydney Airport
What can SIXT offer your business?
✔ Tailored long term rental rates
✔ Dedicated priority reservation lines for corporate accounts and account enquiries
✔ Dedicated Account Manager
✔ Detailed monthly reports
✔ SIXT's customer loyalty program
✔ 24 hour roadside assistance
Must quote NRMA Membership number at the time of booking and collection.
*15% discount applies on daily rate at SIXT Australia and New Zealand locations only and cannot be used in conjunction with any other promotion, special offer or coupon.
For full terms and conditions please click here.
All rentals with SIXT are subject to Rental terms and conditions.