We recently sent out our annual congestion survey, and received over 1,000 responses from our business Members. Surveying our Members means we get a better idea of how delays and road congestion impact businesses and their customers. And once we're armed with this information, we can continue to educate and advocate for safer, more efficient roads.

Take a look at some key insights we've discovered.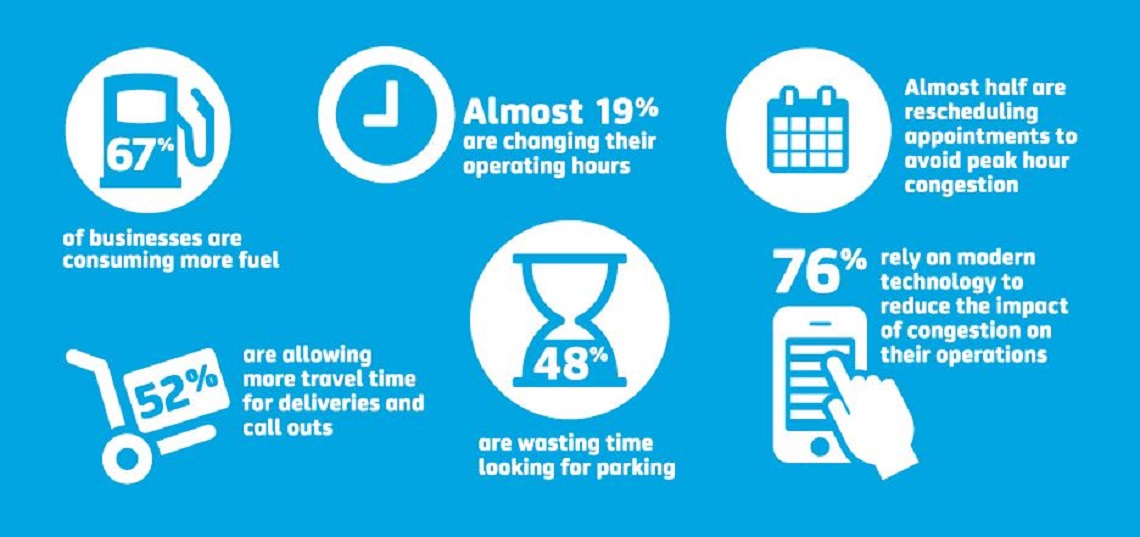 With congestion on our roads getting increasingly worse, NRMA President Kyle Loads says it has severe impacts on jobs and growth.

"Congestion doesn't just stop us from getting home to our families on time – as frustrating as that is – it slows economic growth, reduces a business' capacity to hire more staff, invest in research and development, and expand.

"Tackling Sydney's congestion is an absolute priority if we want Sydney's businesses to reach their potential and help drive the NSW and national economy, it's why the NRMA fought so hard to get crucial congestion-busting projects like WestConnex and NorthConnex built," Mr Loades explained.
While our survey shows that businesses think congestion is increasing, there's also been a lot of support for major infrastructure projects currently underway. Over half of our Members (57%) said they planned to use the WestConnex and/or NorthConnex once they're up and running.

Mr Loades said, "It is pleasing that so much transport infrastructure is being built in Sydney to tackle this congestion and a number of these projects, such as WestConnex, the Second Sydney Airport road infrastructure, The Sydney Metro West and NorthConnex have received strong backing in our survey."