Once overlooked on the tourist trail, the hilltops region between Yass and Young is now enjoying a revival in not-to-be-missed attractions and experiences.
In more than 20 years of road trips, never once have I regretted diverting from the freeway. This thought comes to me as we reach the summit of Marked Tree Road, which branches off the Federal Highway near Collector and then climbs to considerable altitude squiggling its way south-west. A good percentage of its 21km is gravel, so it's not an advisable route for Lamborghini drivers, but occasional breaks in the surrounding bush offer stunning views down onto Currawang farmland and Lake George.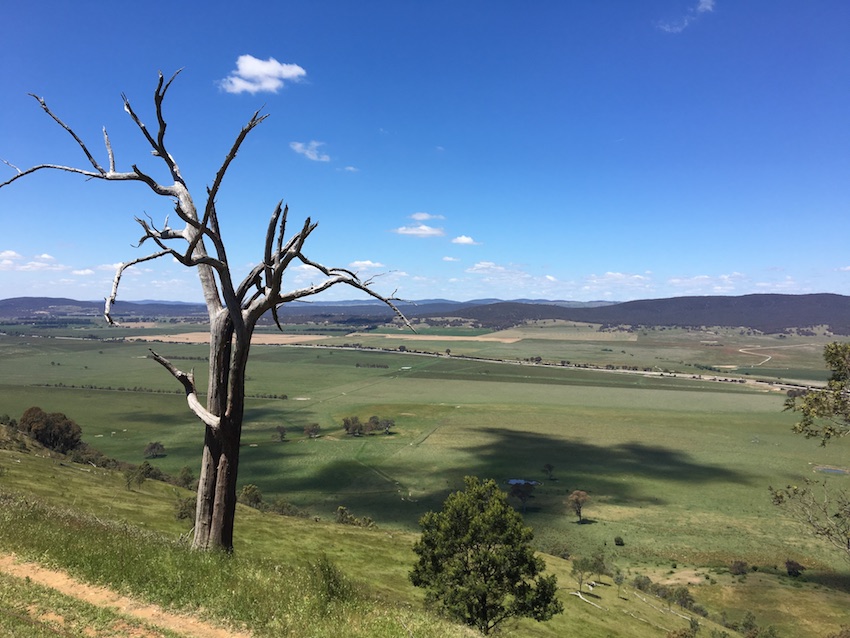 The road emerges at the small village of Gundaroo – our base for this road trip through the region between Yass and Young. Squatters and pastoralists laid claim to its grazing land in the early 19th century and, by the late 1830s, the first buildings in what would become the village were erected. It was planned as an official waypoint between Goulburn and Queanbeyan, but it never quite took off, despite its residents' best efforts.
After spending the night, our first stop out of Gundaroo is at Robyn Rowe Chocolates in Murrumbateman. It has been open for about two years when we visit in late 2017, and Robyn has just returned from a visit to Ghana to see first-hand how cacao beans are grown and prepared to become chocolate. She had a tough time in the lead up to founding RR Chocolates – her husband and daughter passed away within a few years of one another – but devoting herself to the business helped her cope with the grief. There's a real air of 'Country Women's Association' in Robyn's friendliness and bend-over-backwards hospitality. Even if you're not a chocolate-lover, the landscaped grounds, outdoor seating and amusements for the kids make it an appealing place to spend a morning.
Like many of its country brethren, Yass has shrugged off its fuddy-duddy reputation in recent years and become a magnet for entrepreneurial foodies. Coffee quality can still be hit and miss in country NSW, but the brew at Trader & Co. on Meehan Street will satisfy even the most obstinate Newtown coffee addict. A footnote at the bottom of its menu also denotes a Newtown-like ethos: 'Yes we serve meat, but only when it's available from small, local farms. Vegans, coeliacs and smiles are always welcome.' Contrasting this is a brilliant kids' corner and family-friendly attitude – a reflection of its three family-minded founders.
Just as surfers are ever on the hunt for the perfect wave, motoring enthusiasts are always seeking the perfect road. The 40km stretch between Harden and Jugiong is one of Australia's great drives. We join it on the sort of day a road-tripper dreams about: a cloudless sky offers almost infinite visibility, and the temperature is warm but not too hot. The road dips and wends around green hills studded with weathered stones and scruffy trees. It climbs to a peak, flattens out and climbs again, always promising a vista that never seems to arrive until, at last, you're rewarded with an eye-popping panorama of the tablelands. The tarmac has sufficient curves to keep the drive interesting, but not so many that the driver becomes fatigued.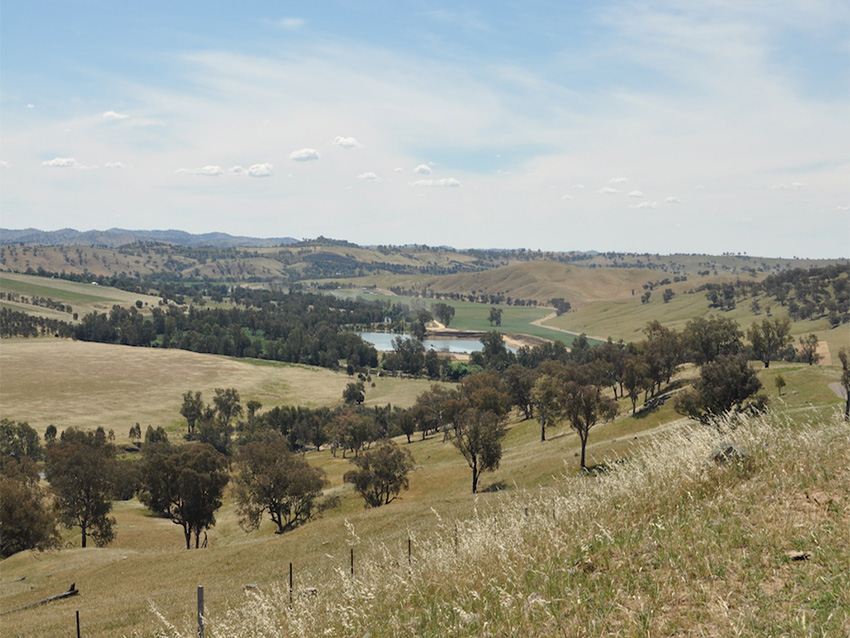 As we reach the end of the road and pass under the Hume Highway into Jugiong, I'm expecting a town that's quaint and isolated, perhaps only a pub and a few storefronts that are a little past their use-by date. So it's quite a shock to turn into Riverside Drive and find it lined with cars – most of which belong to day-trippers and out-of-towners like ourselves. It appears we've stumbled onto the region's worst kept secret: though Jugiong's permanent population is fewer than 300, it's now the Central NSW equivalent of Kangaroo Valley, Berry or Berrima.
We lunch at The Sir George, a venue built in 1845 by Irish settler John Phillip Sheahan. It remained in the Sheahan family until late 2016, when new owners, Kate Hufton and her daughter Liz Pratter, embarked on extensive renovations inside and out (they are planning more). The outdoor area has been re-turfed and there's a new timber cubby house with a slide for the kids. They can also visit Kate's pet goats in their pen, which is next to The Potting Shed, where adults can browse countrified wares. We eat lunch beneath the huge shade tree in the beer garden.
The drive to Jugiong has inspired the lazy photographer that dwells within and I ask the pub's events manager (and Liz's partner) Kim Gamble if there's a lookout nearby. He explains there is an official one, but "that's a bit touristy". He advises me to instead turn right off Riverside Drive, cross the little bridge, and then follow Bundarbo Road. It seems it's headed the wrong way at first, but then it switches back and begins to climb one of the tallest hills that surround Jugiong. From the summit, we can see that the Murrumbidgee River encircles the hill, while pastureland stretches to the horizon in every direction. The lazy photographer is satisfied.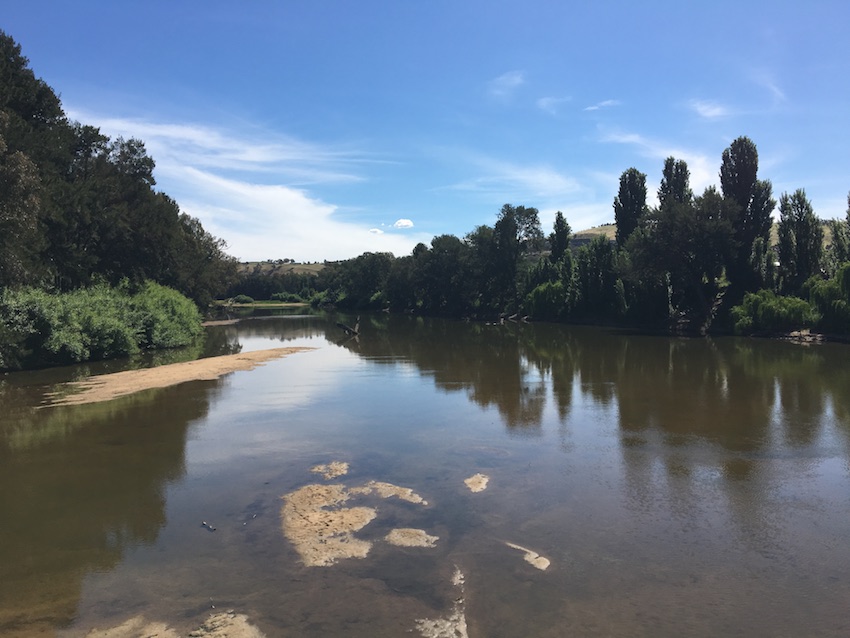 Murrumbateman has been a cool-climate wine region for decades, but in recent years vineyards have been popping up like mushrooms after rain. Gallagher's, with its fantastic shiraz, remains my favourite, but the Murrumbateman cellar doors are also known for their dry Rieslings. One such place is The Vintner's Daughter and it has a story as good as its wines. Stephanie Helm grew up on her father's vineyard, Helm Wines, and learned the craft at an early age. She completed an Arts/Law degree at ANU and had a 'proper' career for several years, but in 2011 realised she was destined to be a 'vintner's daughter' and began a Bachelor of Wine Science. Now she and husband Ben Osborne are in friendly competition with her father, who still runs Helm Wines down the road.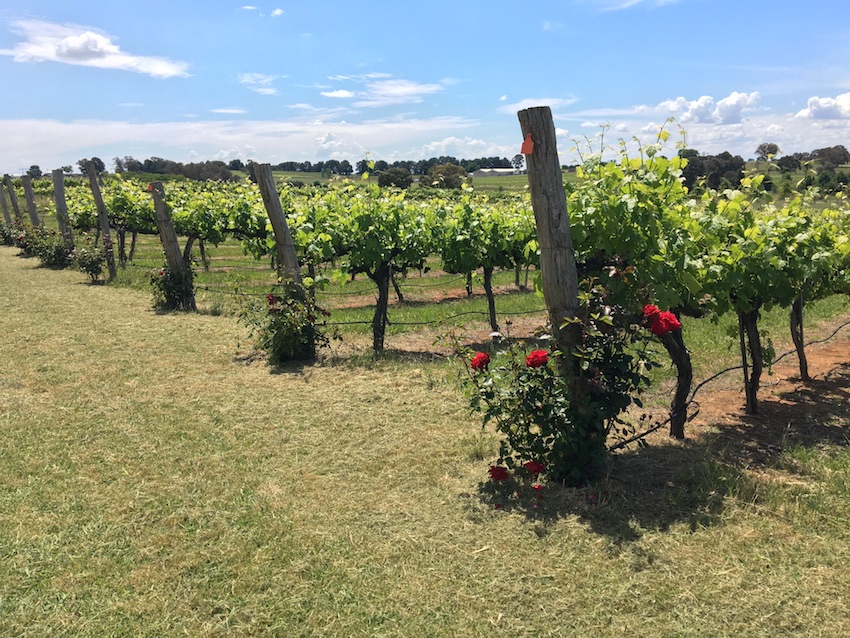 We spend a second night at Gundaroo and then continue down to Canberra, where we're meeting some old friends. Our accommodation is at Hotel Kurrajong, which was in the final stages of renovations when we last visited. Two years on, the modernisation has been made with great taste and sympathy to the hotel's history. Lonsdale Coffee Roasters has a pop-up café in the centre of the rear courtyard and the place teems with Friday-happy, white-collar workers. It's an urbane finish to what has been an unexpectedly urbane road trip.
Hero image: Destination NSW
This story first appeared in the NRMA's Open Road magazine - January/ February 2018 Issue.

View the Yass map