In good times and bad, some of the best destinations in Australia are often found in the dust and heat of the Outback.

Some people choose to tour outback NSW between March and October to avoid the heat. This is like travelling to Thredbo in summer to avoid the snow. Baking sun, azure skies, empty roads, chalk-dry dirt and a crow's lonely call form the romantic picture city dwellers have of the outback – and in summer that's exactly what you'll get.
Here are some of the best destinations in Outback NSW.
Condobolin
Probably best known in pop culture as the birthplace of Shannon Noll, Condobolin plays host to the famous 'Utes in the Paddock' exhibition. Old Aussie utes – long past their roadworthiness – have been given a second life as murals thanks to Australian artists. The tiny village of Ootha, just off the highway east of Condobolin, featured Utes in the Paddock when it first opened in 2010. Bu in May 2018, the Lachlan Shire Council officially announced the outdoor gallery would be moved to a 25-acre block on The Gipps Way, south of the Condobolin town centre.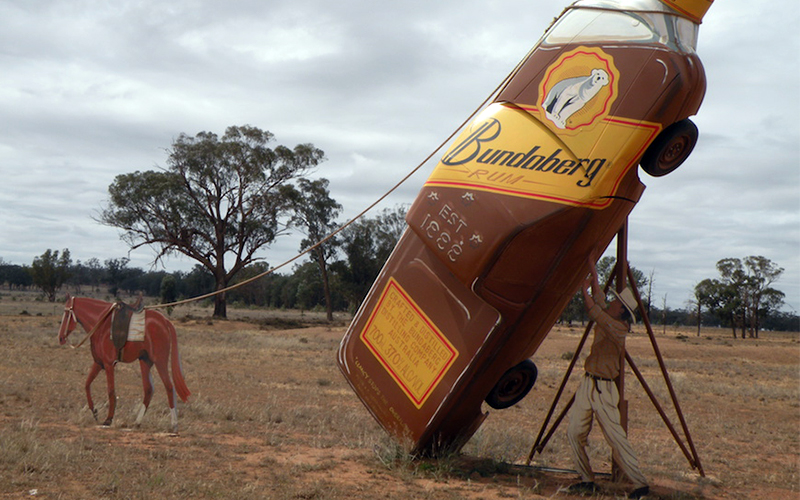 Broken Hill
There's an awful lot of not much beyond Broken Hill, but within the historic mining town there's no shortage of things to see and do. Pay a visit to Bells Milk Bar, which harks back to a time of lino floors, aluminium chairs and malted milkshakes. It was already well established as 'Pearly Bells', an old soda fountain shop, before an overhaul and name change back in 1938. Just outside town, in that great tradition of cheesy tourist attractions, is the Big Bench, while the Mad Max Museum is in nearby Silverton and dedicated to Mad Max 2 (1982), sequel to the 1979 cult Aussie film.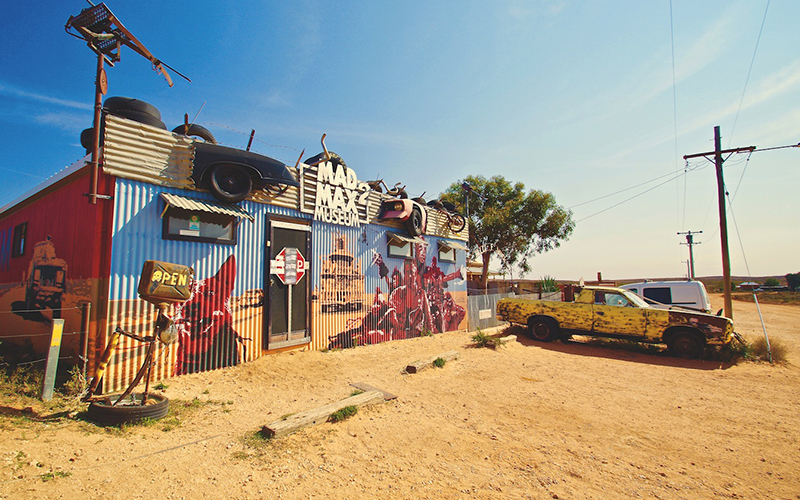 Cameron Corner
Much of the 469km drive between Broken Hill and Cameron Corner is still drought affected. There are only three notable towns along the route – Packsaddle, Milparinka and Tibooburra – and they all have a pub, except Tibooburra which has two. Make the trek to the point where the states of NSW, Queensland and South Australia converge. A simple pillar marks the site, which was named after NSW surveyor John Cameron. The Dingo Fence, built during the 1880s, also passes through here along the NSW border.