Priding itself as 'the friendly town', its amiable residents aren't the only attractions for Temora's visitors.
Transport back in time at the White Rose Cafe

Learn about the changing lifestyles of country Australia

Witness the only two Supermarine Spitfires in the country

Explore the nearby heritage village of Ariah Park
Journey 418km south-west from Sydney, toward the Riverina region, and you'll find yourself in Temora. Created during the goldrush era and once a key rail centre in a prosperous wheat and sheep district, the town is resplendent in heritage. Today, Temora is a hugely important centre for aviation, hosting impressive Air Shows regularly throughout the year, it's also home to one of the world's finest collections of flying vintage warplanes, including the only two flying spitfires in Australia.
Where to eat
With its pristine Art Deco booths and a long laminated counter to pass over vanilla malt milkshakes and classic cheeseburgers, you'd be forgiven for thinking you'd been transported back to a simpler time when making a pit-stop at the White Rose Cafe -- a fabulous milk bar stuck in a 1940s time-warp and delightfully unchanged from the day it first opened its doors.
Grab lunch at the Terminus Hotel Bistro, known affectionately by the locals as 'The Termo'. Open seven days a week, the menu is extensive, catering for every taste. But it' their famous 'chook parmies' you'll want to try, and on Sundays there are no less than five flavours to choose from. In the evening, dine on country-fresh steaks the size of futons at the Ariah Park Hotel. A charming old heritage-listed federation pub from 1914, its timeless features, including a curling bar, sweeping verandahs, grand staircases and Victorian tiles, make it something truly special.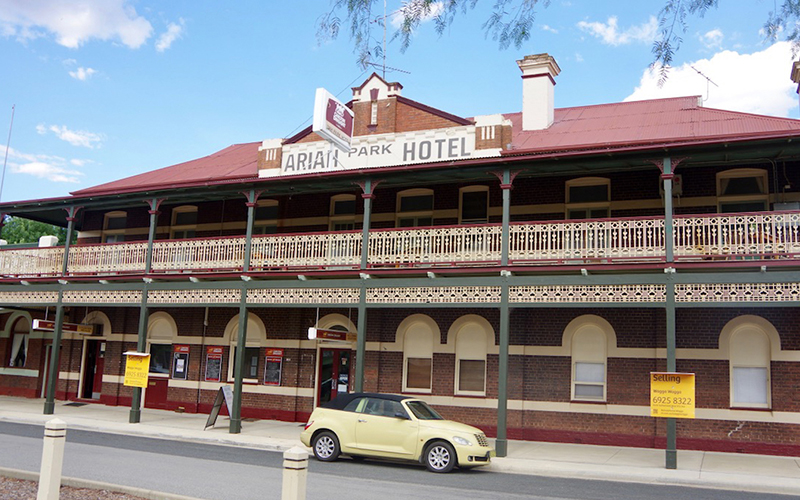 Ariah Park Hotel (Credit: Lydia Thorpe)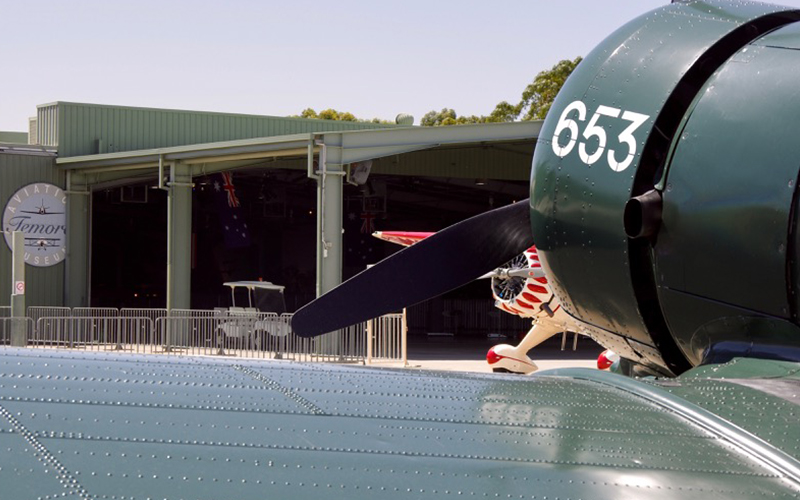 Temora Aviation Museum (Credit: Lydia Thorpe)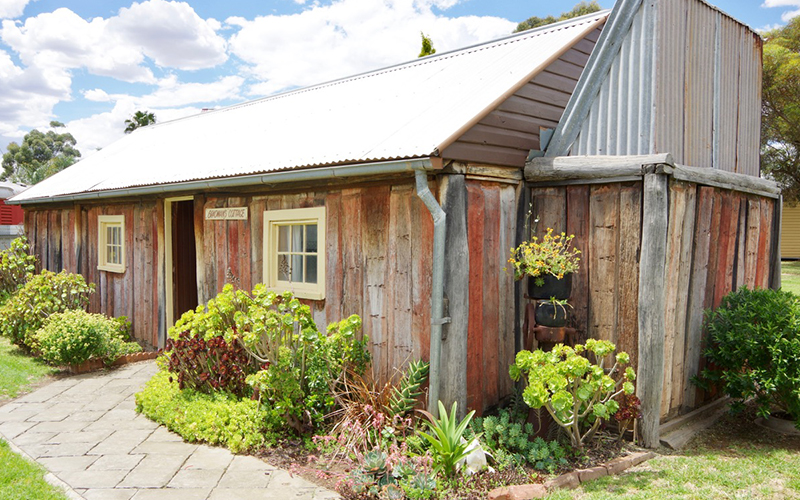 Bradman's Cottage Rural Museum (Credit: Lydia Thorpe)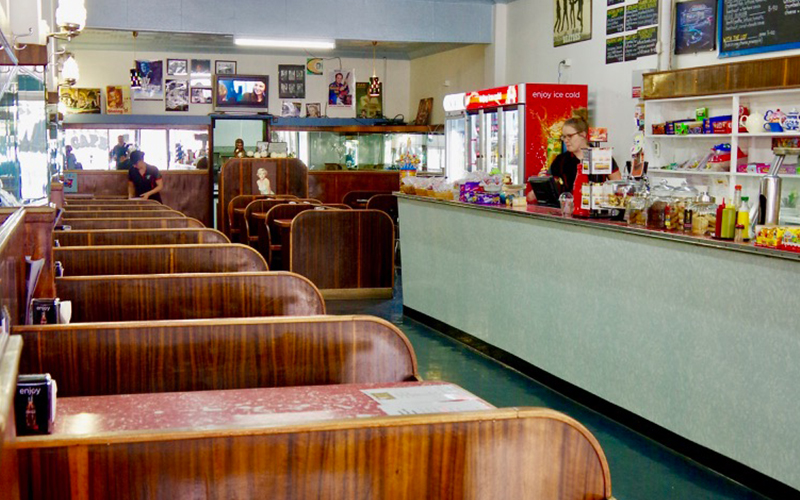 White Rose Cafe (Credit: Lydia Thorpe)
Where to play
During World War II, Temora was Australia's fighter pilot training centre, making Temora Aviation Museum a captivating and must-see attraction if you're in the region. The remarkable not-for-profit museum showcases Australia's historic warbirds and commemorates the pilots who flew them during times of conflict. Some of the old planes are thrilling to see up close and the collection includes two Supermarine Spitfires. Crawl into the rear gunner's seat of a Hudson Bomber and imagine the fear and adrenaline the crews must have felt in a mid-air battle.

For a beautifully presented showcase of the changing lifestyles of country Australia, pay a visit to the Temora Rural Museum. Set in carefully tended grounds, this eclectic museum houses wonderful and immense collections of exhibits over many acres, including Bradman's Cottage and Australia's Ambulance Museum, and is so vast it can take hours to see them all (though the lovely folk running Temora Rural Museum will let you come back the following day on the same pass).
Scoot over to Lake Centenary's promenade and take in the scenic 'Lake Loop', a pretty walking track that take a lazy 40-minutes to complete. Watch clouds of native birds cast silhouettes across the sagging westerly sun.
Thirty-five kilometres west of Temora to the wonderful heritage village of Ariah Park, a town listed by the National Trust as a Conservation Area. With its tree-lined median strip, old shops with their verandas, and unchanged 100 year old buildings, you'll feel like you've walked straight on to a film set.
Where to stay
Thelma's Temora is a charming turn-of-the-century cottage. While the cottage is self-contained, it's the owner Trudi's personal touches: a welcome hamper of delicious condiments from her orchard in the fridge, local bacon and fresh eggs courtesy of resident chooks, Mavis and Millie, which truly make this accommodation a home away from home. There's also an enclosed backyard with a netted trampoline, so the little ones are safe and visible from the kitchen window at all times, making it a great set-up if you're travelling with kids.

Aviation-enthusiasts seeking the absolute flying experience can stay on-site at the Temora Aviation Museum at the SkyLodge Accommodation. Here, everything the museum has to offer is just footsteps from your cotton cockpit.
Adapted article from Open Road magazine - Issue September/ October 2018.
Exclusive discounts on fuel, parking and accommodation
And so much more with NRMA Blue