Road trip: The ultimate east coast road trip
Aussie icon and word champion surfer, Mark 'Occy' Occhilupo gives a guided tour of his favourite spots along the coast of northern NSW.
This includes some of the best beaches for catching waves in Australia, must-go local eateries like The Farm in Byron Bay and stops along the way.
Day 1: Gold Coast to Byron Bay 
1hr 16min | 94km
Stop 1: Catch a wave at Snapper Rocks
Officially, this is a NSW road trip but Occy starts his journey on the Gold Coast – mainly because one of his favourite breaks, Snapper Rocks, is located just over the border in Queensland. Snapper Rocks is a great place to visit as it is idyllic for keen surfers and families who wish to enjoy the views or take a scenic walk.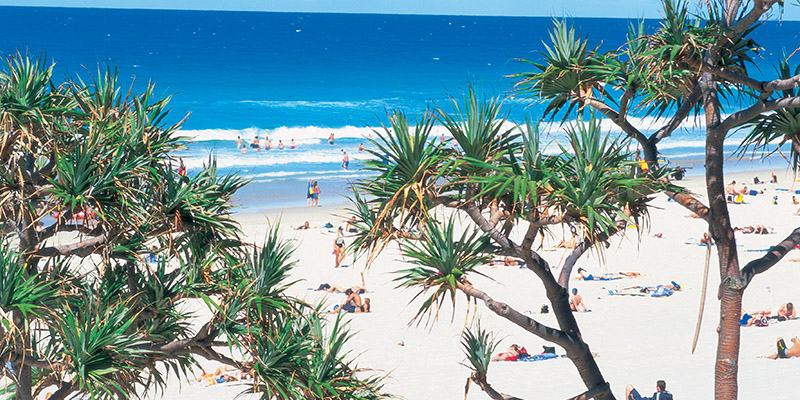 Stop 2: Move between borders at Duranbah
Just a small jump south of Snapper Rocks is Duranbah, known by the locals as 'D-Bah'. It's the northern-most beach in NSW and is the line in the sand where Queensland becomes NSW. You can walk backwards and forwards over the border and summer daylight saving means the two states are in different time zones. If you want to celebrate New Year's twice, this is the place to do it.
Stop 3: Truly relax at Byron Bay
After Tweed Heads, your first major town is Byron Bay. You can't miss it – there's a huge white lighthouse marking Australia's most easterly point. At night, the light is as bright as 2.2 million candles and it still operates today as an important shipping aid. During the day the view is spectacular and is a great vantage point to see if any swells are rolling in. Byron Bay used to be a hippy town. Today, it's still relaxed but it has grown large enough to attract some of the best artists and chefs in the country.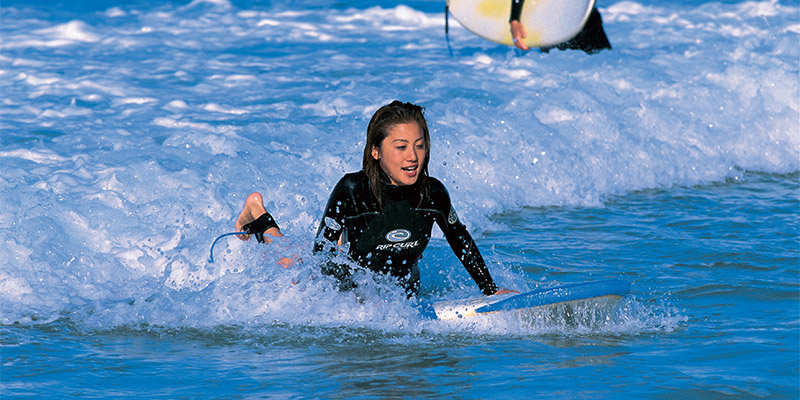 Day 2: Byron Bay to Coffs Harbour
2hr 57min | 239km
Occy is keen to make a visit to The Farm - a collection of small 'micro-businesses' that raise animals kindly, grow vegetables organically and serve up delectable food, The Farm aims to create "a healthier, more harmonious existence with our land, our animals and our communities." The owners encourage visitors to explore the property, meet the animals and talk to its farmers. This means that a 20-minute coffee break can extend to half a day. If you have time, have a meal at the famous Three Blue Ducks restaurant.
It's a 12km drive from Byron to Broken Head – a jutting headland with just a nature reserve, caravan park and a near-forgotten beach. It's an incredible spot and exactly the combination we're looking for.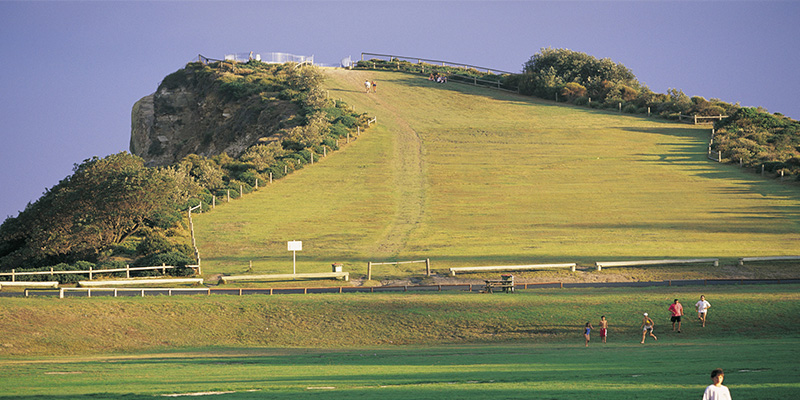 Known to the locals as the 'top pub', the Beach Hotel is Occy's favourite place for dinner. The hotel overlooks Byron's Main Beach and it's the perfect place to watch the sunset and enjoy a beer.
Another famous surfing town is Angourie, which has just 170 residents to its name. Here, the weather systems have aligned and the surf is big. We head to a beach that was once somewhat of a secret spot, but the large number of people in the car park and water signals that times have well and truly changed. If you still have energy to burn, take a trip to Angourie Blue Pool. The waterhole was created in the quarry that was used to build the Yamba Breakwall. In summer, it's freshwater heaven.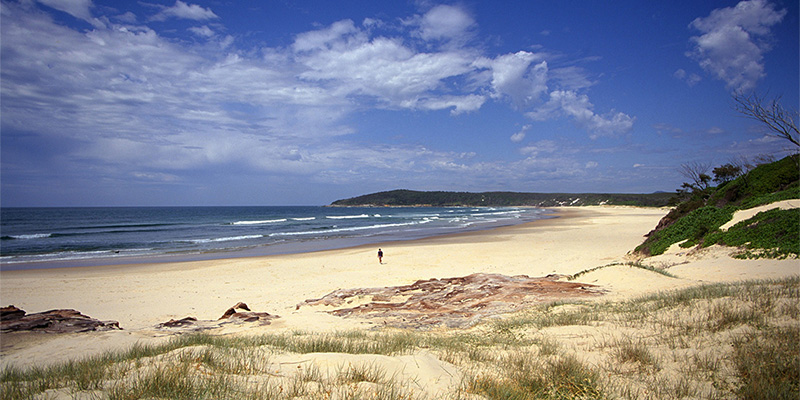 The next stop is Yamba, where in 1799, Matthew Flinders sailed by and said it was unworthy of further examination. He was, of course, very wrong, because in 2009 Yamba was named the 'Best Town in Australia'. And, according to the CSIRO and Stanford University, it also has the most pleasant climate in the world. The town is situated on the mouth of the Clarence River - the biggest river on the east coast - and is surrounded by national parks and beaches. It's also home to a large prawn trawling industry and offers some of the best sport fishing on the coast.
The Caperberry Café, on a cheerful corner of Yamba Street, has great coffee and cakes. And if you're a child, gluten intolerant or pet, it will cater for you as well. But there's much more to Caperberry than initially meets the eye. It uses its profits to benefit the community, particularly in working with disability employment and training programs. In this part of the world, 'community' is more than a word and the food at Caperberry tastes the better for it.
Or why not try visiting The Pacific Hotel. An iconic pub on top of the hill built in 1934, the Pacific Hotel overlooks Yamba Main Beach and boasts Australia's best hotel view, according to Occy. During the whale season, it's possibly the most comfortable place in town to gaze out at the ocean. From June to October, about 18,000 humpback whales migrate through these waters so the chances of seeing one from your bar stool are high.
Day 3: Coffs Harbour 
31min | 34km
Stop 1: Make your way to Coffs Harbour
Make your way to Coffs Harbour, stopping at the Big Banana for some cheesy selfies, mega thick shakes, banana splits and an obligatory visit to the lolly shop. Coffs Harbour is the gateway to the popular and diverse tourist destination 'Coffs Coast', which is home to unspoilt beaches and a world heritage rainforest.
Stay at NRMA Darlington Beach Holiday Park, located 20 minutes north of Coffs Harbour and right on the beach. It features its own nine-hole golf course and has cabin and camping accommodation for all budgets.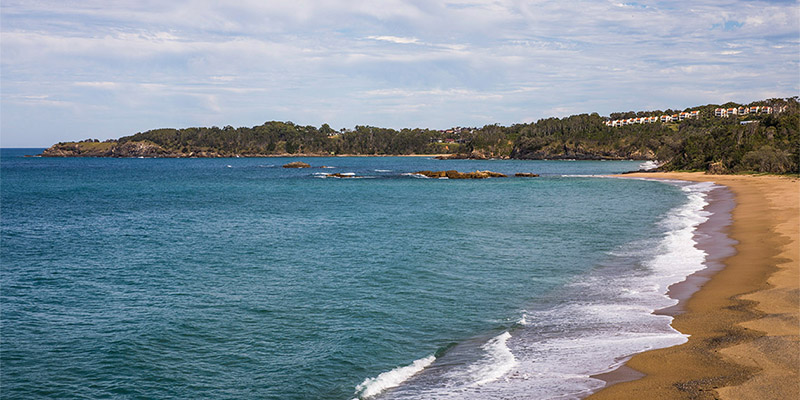 #WhyWeRoadTrip
If you are a local business or a traveller passing through, we want to hear why road trips are important to you!