From Okavango Delta in Botswana and safaris in Kruger National Park, South Africa to the High Atlas Mountains in Morocco, discover the best places to visit in Africa.
Go on a classic African safari in Botswana, Namibia and Zambia
The experience: Cruise a World Heritage-listed delta

The location: Okavango Delta, Botswana

Why go: A visit to Botswana's alluvial Okavango plains offers up pure wilderness and one of the greatest gatherings of animals in the world. A dramatic juxtaposition of water and desert, grassland and palm forest, tiny islands and open skies, the world's largest inland delta has channels, lagoons and swamps that extend across more than 16,000 square kilometres during flood. Although Botswana is completely landlocked between Namibia, Zambia, Zimbabwe and South Africa, its two big waterways, the Okavango Delta and the Chobe River, keep the traditional safari animals in the country all year round. Which means you're almost guaranteed to spot the Big 5, as well as many other tiny, but significant, creatures. Cruising the country's ribbon-like streams in a mokoro (traditional dugout canoe), you're just as likely to spot dragonflies and reed frogs as you are a hippopotamus. The delta is also one of the most remarkable bird-watching ecosystems in the world. More than 500 bird species live in these wetlands, from malachite kingfishers and salty egrets to graceful bateleur eagles.

How to get there: A classic African safari, NRMA's 7 night Botswana and Victoria Falls Adventure offers a raft of unforgettable experiences across Botswana, Namibia and Zambia, exploring the Okavango Delta's waterways in a canoe among them.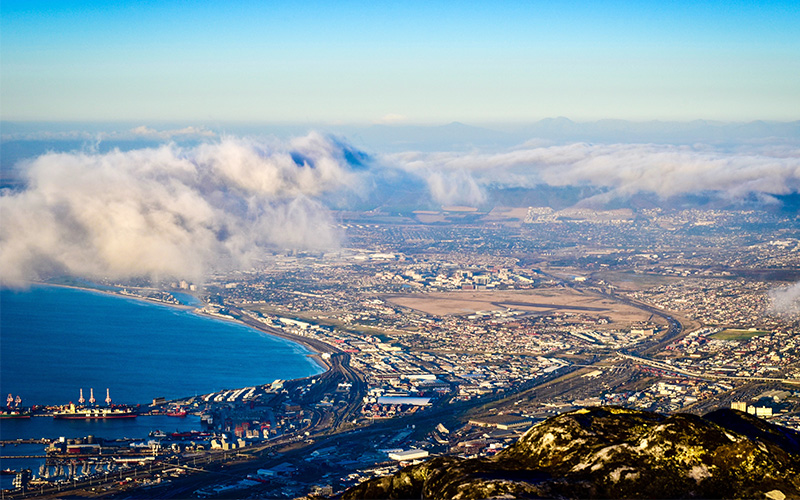 Explore South African wines and take a safari in Kruger National Park
The experience: Sip South African wines

The location: Stellenbosch, South Africa

Why go: At the heart of the Western Cape's wine industry around 50 kilometres east of Cape Town, the university town of Stellenbosch, with tranquil oak-lined streets and historic Cape Dutch, Victorian and Georgian architecture, delivers some of the most impressive New World wines on the planet. The region is home to more than 200 wine estates – most of which come with cellar doors, and many of which also offer boutique accommodation and restaurants with produce-driven menus. The town owes much of its appeal to its valley setting along the banks of the Eerste River, flanked by a range of hills and mountains snow-capped in winter and covered with wildflowers in spring. It's the right kind of climate and right type of soil to produce some standout reds, including cabernet sauvignon, shiraz and pinotage – a blend of pinot noir and Cinsaut native to Stellenbosch. With the university comes students, and with them comes a vibrant and dynamic year-round cultural scene: think live music, galleries, and food and wine festivals, of course.

How to get there: Exploring South Africa's Garden Route, a wine tour of Stellenbosch, game drives in Kruger National Park. NRMA's 12-night Spectacular South Africa itinerary is an eye-opening foray into this beautiful country.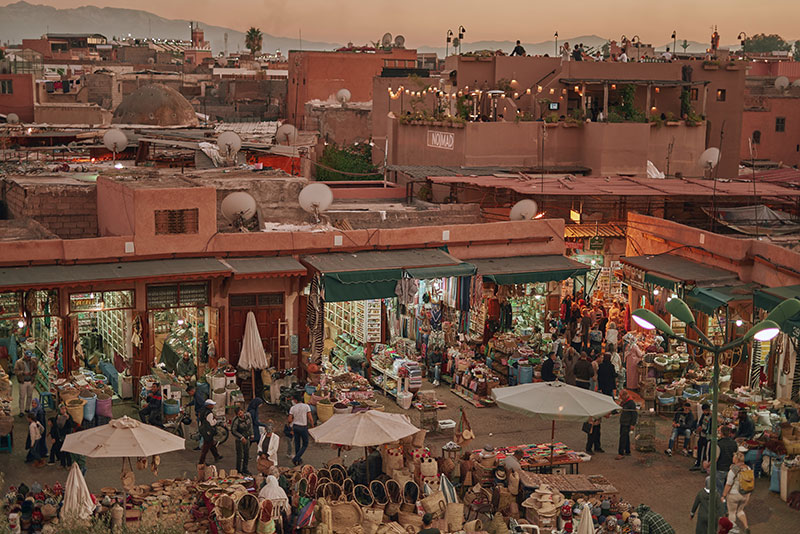 Explore exotic Marrakech, Fes and Casablanca in Morocco
The experience: Travel the Road of a Thousand Kasbahs

The location: High Atlas Mountains, Morocco

Why go: Stretching between the peaks of the High Atlas Mountains and the Jbel Saghro range in Morocco, the main thoroughfare through the Dades Valley is known as the Road of a Thousand Kasbahs for good reason. This ancient trading caravan route is lined with ksars or kasbahs, groups of earthen buildings surrounded by high walls. The valley and its rugged wadi (gorges) are carved out by the Dades River, the water source also contributing to an oasis on the edge of the Sahara Desert. Driving from Marrakech the road reaches the hair-raising Tizi-n-Tichka pass (2,260 metres) before dropping on the other side to reveal the World Heritage-listed kasbah of Ait-Ben-Haddou. If its ochre-red fortifications ringed by palms look familiar, that's because they have been the backdrop for dozens of films such as Babel, The Jewel of the Nile, Gladiator and The Last Temptation of Christ. Equally impressive is Ouarzazate, one of the best-preserved kasbahs along the route. Set on a bare plateau at 1,160 metres, the town has also seen its fair share of stars over the years, with Lawrence of Arabia and Kundun both filmed here.

How to get there: From camel rides to desert drives, NRMA's 9-night Highlights of Morocco itinerary is a life-changing experience. You'll visit Marrakech, Fes and Casablanca, and many other inspiring destinations.