The school holidays are the perfect opportunity to finally take that road trip – and Australia is full of fantastic road trips.
Some can be done in one day, while others require a few. Depending on what kind of scenery and experience you are after, here are 12 of the best Australian road trips that can be done during your next school holiday break, from shortest to the longest.
1. The Alpine Way - Jindabyne to Towong, NSW
136 km | 2.15-hour drive
This mountainous stretch of road winding through impressive vistas is popular for campers and skiers alike. With frequent views of the nation's highest peak, Mt Kosciuszko, the road trip also favours keen photographers and artists who capture the views.
2. The Great Ocean Road - Lorne to Port Campbell, VIC
157 km | 1.45-hour drive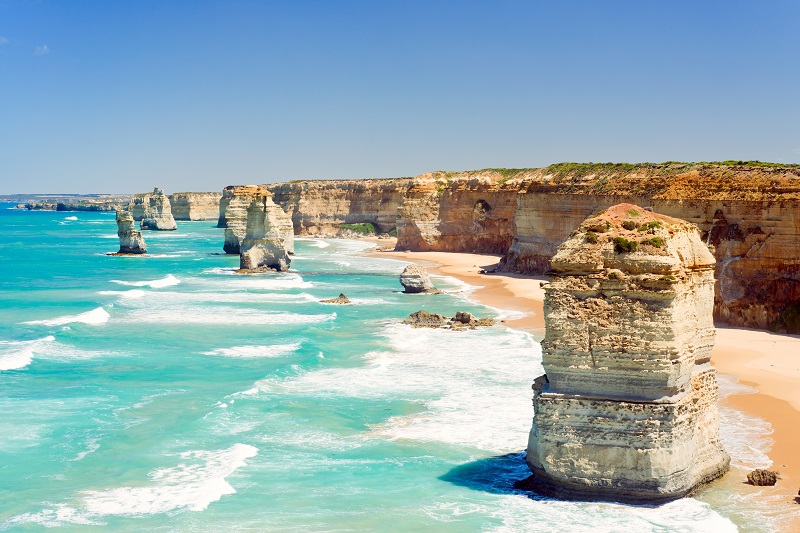 Photo credit: Tourism Victoria
The Great Ocean Road is the quintessential coastal road trip – just be sure to pack warm clothes, no matter the time of year. The windy roads and stunning cliff scenes will take your breath away at every turn. Towns Lorne and Apollo Bay bring the most visitors, but it's the Twelve Apostles that steal the show. And if you're looking for somewhere to unwind after a day of sight-seeing, then NRMA Port Campbell Holiday Park is your ultimate holiday on the coast.
3. Heritage Highway Drive - Hobart to Launceston, TAS
201 km | 2.5-hour drive
A road built by convict gangs that was once used as a haunt by highwaymen. Driving it takes you back to the colonial days, but the route is not only rich in history – there's lots of scenery and gastro fare, with some of Tasmania's finest culinary establishments situated en route. Picturesque towns of Longford, Cressy, and Evandale make for perfect stops with their quaint cottages and rolling hills and while you're there, why not check out some of the great things you can do in Tasmania thanks to your NRMA Membership?
If you're planning a Tasmania road trip for your holiday break, you can pick up a SIXT car hire in Hobart or Launceston, with a 15% discount for NRMA Members.
4. Uluru to Kings Canyon, WA
319 km | 4.5-hour drive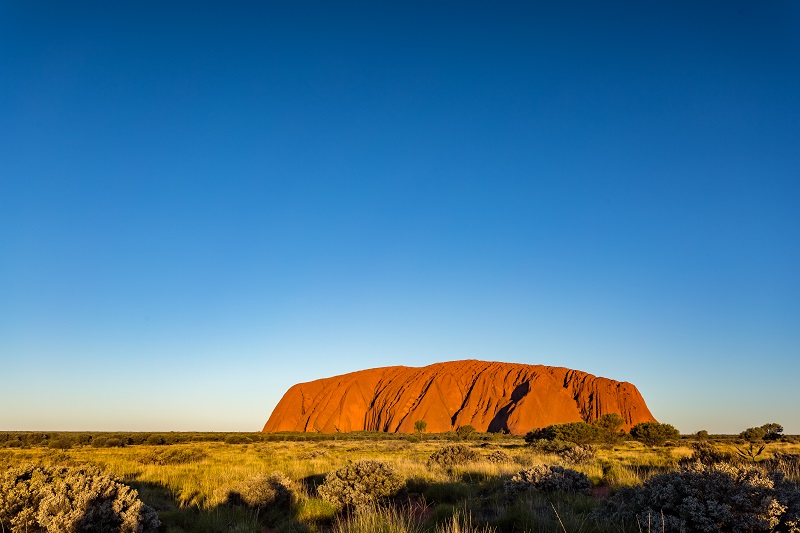 Photo credit: Tourism NT
An iconic road trip through the world-famous Red Centre is an unforgettable experience. The vast range of Aboriginal art is incredible, and it's not uncommon to encounter camels and our native kangaroos and emus, so it's best to tackle the roads during the day. From the red desert sands of Uluru, to tropical Kakadu National Park, and the bright blue waters of Darwin Habour. So, get out and explore the Top End like never before.
5. The Coastal Way - Port Wakefield to Port Broughton, Yorke Peninsula SA
413 km | 4.5-hour drive

This seemingly undiscovered road trip in South Australia is full of worthy stops including shipwrecks, copper mines, and Dreamtime experiences, as well as 500 km of walking and cycling trails. Read the full experience here: Driving the Coastal Way.
6. Pacific Coast - Sydney to Brisbane
922 km | 10-hour drive
The legendary Pacific Coast road trip has evolved throughout the years. Smaller beachside towns such as Terrigal and Crescent Head are becoming popular stops, as is the blossoming foodie scene in the town of Bangalow. However, Byron Bay is still a must-see.
7. Cairns to Cape York, QLD
1028 km | 28-hour drive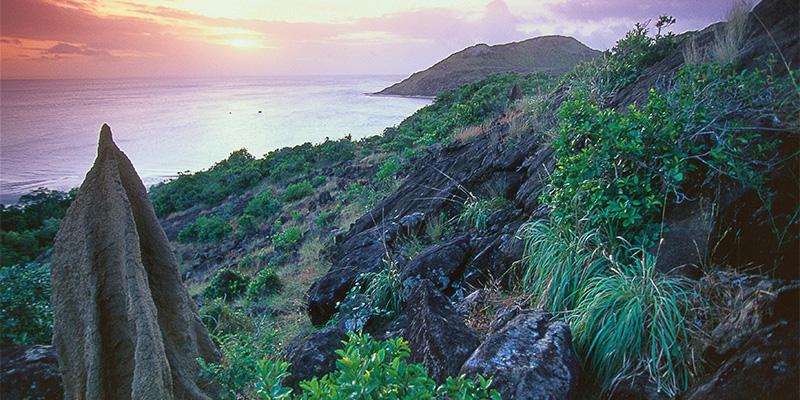 Photo credit: Tourism and Events Queensland
Starting in Cairns - this trip to the tip is certainly one for the adventurer. A 4WD is highly recommended for such turbulent terrain, especially along Frenchmans Track and its Pascoe River crossing. Travel tip: Don't forget to arrange domestic travel insurance before setting off. Just because you're driving doesn't mean you shouldn't be covered.
8. The Coral Coastal Drive - Perth to Exmouth, WA
1254 km | 13-hour drive
Where the desert meets the sea, the Coral Coastal Drive is considered one of the prettiest routes in Australia due to the range of colours one will see along the way. Although 13 hours is assigned, a four-or five-day trip is suggested to enjoy scenes such as the Pinnacles.
9. The Nullarbor Plain - Adelaide to Perth
1256 km | 13-hour drive
This flat, arid strip route may not seem like much, but it's an eccentric drive that is a true depiction of the Great Outback. Nullarbor means "no trees" in Latin, but that doesn't mean you won't see a range of native flora and fauna along this southern edge of Australia.
10. The Explorers Way - Adelaide to Alice Springs
1533 km | 16-hour drive
Preparation is key for the iconic Explorers Way. There are distances of up to 250 km between towns with not much in between, and mobile coverage can be weak so ensure you have a full tank and the right supplies for your journey. The scenery, although quite desolate at times, is anything but boring.
11. The Savannah Way - Cairns, QLD to Broome, WA
3700 km | 38-hour drive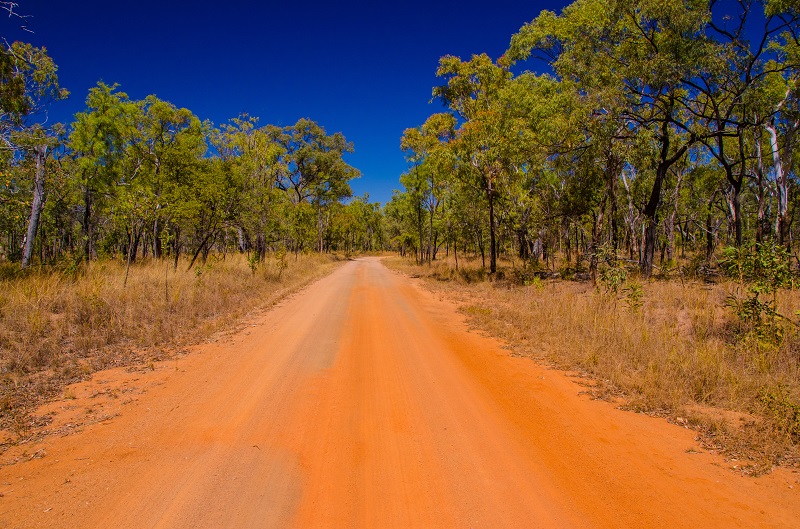 Photo credit: Tourism NT
From far-north Queensland's lush tropics and the Northern Territory's desert outback to the pearl capital of Australia, the Savannah Way offers a trip of varying degrees. World Heritage-listed rainforest in Kuranda and the Undara Volcanic National Park – the world's longest lava system – are highlights.
12. The Big Lap
14,159 km |154-hour drive
A lifetime dream for many Australian's, the Big Lap is designed for those who have an extended break – four to eight weeks is recommended. This road trip will take you all around Australia, from coast to coast and everything in between.
Hero image credit: Destination NSW