There's no doubt this great country of ours is full of incredible natural wonders. In fact, there are 19 World Heritage Sites in Australia, and the best way to see them is by hitting the open road.
Although each site is spectacular in its own right, we've picked the top three World Heritage sites everyone who lives in or visits Australia should put on their bucket list.
The Great Barrier Reef and Daintree National Park
80 km | 1-hour drive from Cairns
Australia's most iconic natural wonder, the Great Barrier Reef, is an unmissable site. The largest coral reef in the world is a living masterpiece. Take one of the many charter boats docked in Cairns and spend the day snorkelling, diving or just swimming among the colourful coral and sea life.
Right beside the Great Barrier Reef is the world's oldest living rainforest, the Daintree National Park. Not only is it an exquisite site but it also holds immense value, being the only home to so many biodiverse plant and animal species on earth.
Both of these beautiful sites are easily accessible with a hire car from Cairns. If you're looking for accommodation NRMA Cairns Holiday Park is a perfect spot to pitch a tent, hire a caravan or rent a lodge. The park has a range of facilities for kids and is nestled right in between the two World Heritage Sites of far north Queensland.
Yengo – Mungo – Blue Mountains Loop
1121 km | 16 hour drive
You'd never think you're only two hours north of Sydney in the remote wilderness setting of Yengo National Park. By car, you can enjoy the drive of the Old Yengo loop trail. Cyclists and mountain bikers can attempt one of the best bike routes along Australia on the Old Great North Bike Ride.
When you think of national parks, you don't really think dried up lake beds and sand dunes. But that's why Mungo is a national park with a difference. Walk in the footsteps of the Aboriginal people and travel to the heart of an ancient landscape, where discovered artefacts date back to the last ice age – more than 50,000 years ago.
You know that stunning blue vista of eucalyptus trees that seem to stretch on forever? That's the Blue Mountains. Not shy of walking tracks (140 km), underground caves, and incredible rock formations – the Blue Mountains have long been on the World Heritage List. (And it's no wonder.)
Port Arthur Historic Site and Tasmanian Wilderness World Heritage Area, Tasmania
What was once an 'inescapable prison' that housed the hardest criminals in Australia remains now as a reminder of our convict beginnings. Only some of the buildings are left – situated on a dramatic landscape of rough cliff faces – but it's the stories that keep the site alive.
You'll need a few days here to take in all the history, and Port Arthur Holiday Park is located among all the action. The park was recently awarded the title of Best Caravan and Holiday Park in the 2017 Tasmanian Tourism Awards making it the perfect base for exploring the famed Tasman Peninsula.
From history to wilderness – a lot of wilderness – The Tasmanian Wilderness World Heritage Area boasts 1.3 million hectares of stunning natural wonders including Freycinet National Park and Wineglass Bay, Cradle Mountain-Lake St Clair National Park, Southwest National Park and Franklin-Gordon Wild Rivers National Park. They are sprinkled all over Tasmania, making up 20 percent of the land.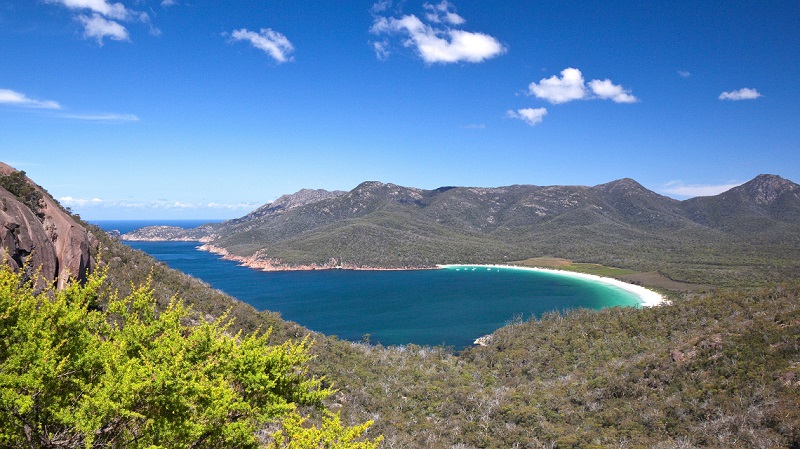 These World Heritage Sites remind us that we live in a land of unforgettable beauty. Get out there and see them, and let SIXT get you there with vehicles from compacts, SUVS, premium and electric vehicles to utes, vans, buses, trucks, and specialty commercial fleet.