Road trip: Sydney to Brisbane
Brisbane may be Australia's most underrated capital city. Perched on the banks of the snaking Brisbane River, this sultry metropolis has plenty to offer, from cutting edge art galleries and inner city beaches to happening neighbourhoods.
Take the inland route from Sydney to discover photogenic colonial towns set amid lush countryside that changes with the seasons, from the budding beauty of spring to the fiery colours of autumn. Highlights along the way include Australia's oldest wine region and one of the country's mightiest monoliths.
Day 1: Sydney to Nundle
5hr | 400km
Visit a cellar door at the Hunter Valley
Before you embark on your journey, ensure you stop off for fuel in Sydney. There are plenty of fuel stations to choose from.
First stop on this drive is Australia's oldest wine region, the Hunter Valley. Just two hours from Sydney, the Hunter retains a distinct bush flavour — keep an eye out and you may spot kangaroos hopping through the vines.
Most of the area's acclaimed wineries welcome visitors to their cellar doors. Drop in at Leogate Estate (look for two lions adorning the cast iron gates at the entrance) or Tempus Two wines. Enjoy a leisurely lunch at one of the area's acclaimed restaurants. Good choices include Margan Restaurant, where much of the produce is sourced from the sizeable kitchen garden, or the more casual Muse Kitchen at Keith Tulloch Winery.
The Hunter has more to offer than fine food and wine, though. Be sure to pay a visit to the sprawling Hunter Valley Gardens, which covers 12ha and contains an extraordinary 6000 trees. The range of themed gardens includes a magnificent Rose Garden and a Chinese Garden; the littlies will love the Storybook Garden featuring the likes of Alice in Wonderland and Humpty Dumpty.
Stop 2: Shop til' you drop at Nundle
From the Hunter Valley, it's about three hours to the scenic goldmining town of Nundle. Despite its modest size, Nundle is a surprisingly sophisticated place, with inviting shops such as Ratters Flat Curios and Odgers and McClelland Exchange Stores selling distinctive wares from within the historic buildings. For dinner head to the friendly Peel Inn, a gold rush pub that dishes up a good steak. Also recommended is the local trout.
Stop 3: Stay next to Peel River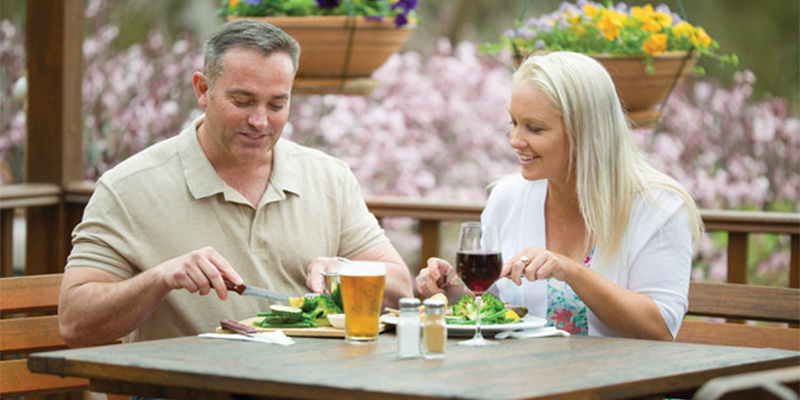 Day 2: Nundle to Tenterfield
4hr | 350km
Stop 1: Explore Australia's country music scene at Tamworth
Expect plenty of character filled towns and postcard perfect scenery on today's drive, starting with Tamworth, just an hour north of Nundle. Australia's country music capital is best known for the Tamworth Country Music Festival which takes place every January, but there are plenty of year round attractions including the Big Golden Guitar Tourist Centre, which displays dozens of guitars autographed by famous musicians. If you are travelling with children, they will love the Marsupial Park, where they can get close to kangaroos, wallabies, cockatoos and emus.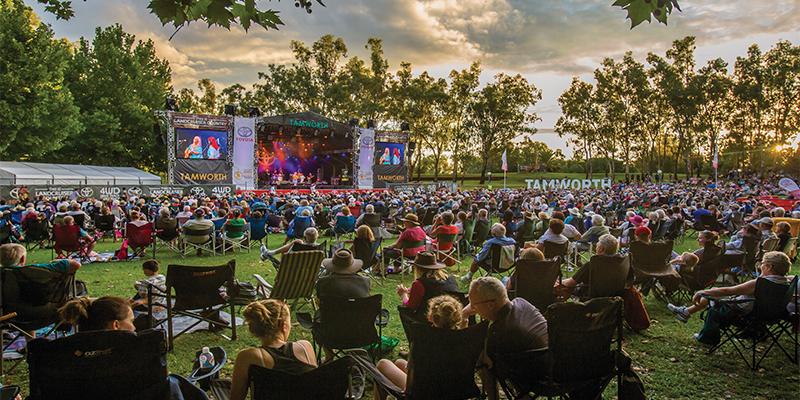 Stop 2: Eat cheese and drink beer at Uralla
An hour north of Tamworth is the township of Uralla, where you can visit the grave of NSW's last bushranger, Captain Thunderbolt. Buy handmade cheeses and meet the goats at Sunhill Dairy Goats, then try some boutique beer at the New England Brewing Co. Stop for lunch in the university town of Armidale, where the selection of inviting cafes includes Twentyfour on Moore and Bistro on Cinders.
Stop 3: Visit the Wollomombi Falls
If it's been raining recently, you may want to make the 30 minute detour to Wollomombi Falls, the highest waterfall in NSW. The falls plunge an astonishing 220m but even when they're not flowing, the various hikes through and along the gorge are memorable.
Stop 4: Stroll around Glen Innes
If you have skipped Wollomombi, you may want to stretch your legs in Glen Innes, about an hour from Armidale, which celebrates its Celtic heritage at the Australian Standing Stones monument. From here, it's a further hour to Tenterfield, where you can finish your day with a stroll through town. Keep an eye out for the historic saddlery where singer Peter Allen's grandfather worked, inspiring Allen's classic song, Tenterfield Saddler.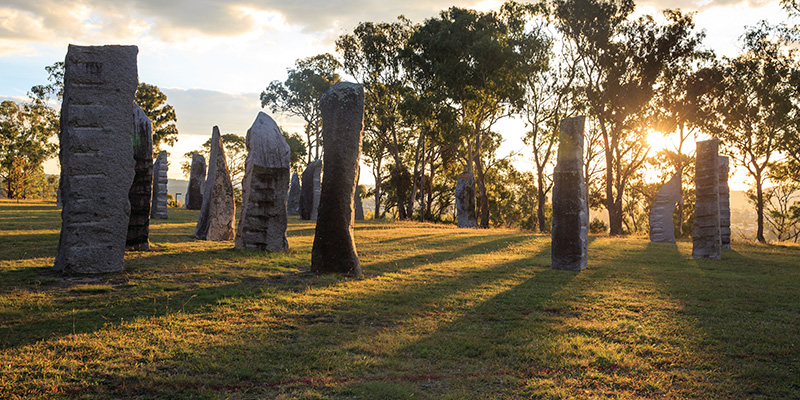 Stop 5: Rest your head at Tenterfield
Day 3: Tenterfield to Brisbane
3hr 30min | 280km
Stop 1: Climb Australia's largest granite monolith at Bald Rock
A half hour drive takes you to the mighty Bald Rock, Australia's largest granite monolith. We're talking some serious stone here. Bald Rock is 750m long and stretches high into the sky. You can climb to the top of the rock, 1300m above sea level, or follow one of the walking tracks that showcase the area's striking geology.
From here it's just 90 minutes to Warwick, a lovely town of classic sandstone buildings and rose bushes across the state border. Stop in for lunch at the Blue Bird Tavern, which dishes up slow cooked American style barbecue fare, before driving the final two hour stretch to Brisbane.
Stop 3: Take an afternoon dip at South Bank
You may want to celebrate your arrival with a swim at the riverside Streets Beach, South Bank, Australia's only man made inner city beach complete with white sand. A short walk away is the city's Cultural Precinct, where the must visit is GOMA, the Gallery of Modern Art, one of the country's top art galleries.
Stop 4: Go bar hopping and stay at Brisbane