With contemporary beer, wine and culture to accompany the rum, ginger and limes, the Southern Great Barrier Reef town of Bundaberg is rising from the cane fields.
River Feast

Burnett Circle Drive

Lady Elliot Island

Bundaberg Regional Galleries

Bundaberg Rum Distillery
There's more to Bundaberg than rum and ginger beer. Hidden in the patchwork of sugar cane plantations and citrus orchards, you'll find fascinating history as well as contemporary art and wine. Bundy itself has fantastic farm to table fare and a Friday night street food fest to rival that of Brisbane, four and a half hours south. If that's not enough, humpback whales, loggerhead turtles, and exotic seabirds all come here to breed. It's easy to see why.
Where to eat
The best thing to happen since distilled rum and brewed ginger, River Feast takes over the old Marine College facility every Friday night with street food, retail stalls and live music set along the Burnett River. Munch on skewered potato "tornadoes", Balkans style sausages, or a waffle on a stick while you browse boho and vintage fashion, handmade jewellery, and aromatherapy oils, or sway to the live tunes. Save room for a doughnut cone filled with Nutella infused soft serve, or a cronut stuffed with cream and local strawberries.

On any day of the week, Indulge Café offers thoughtfully prepared farm to table breakfast and lunch dishes served with eco conscious Jasper coffee. The local tiger prawn omelette with tofu, pickled ginger, bean shoots, Bundaberg XO sauce and Bundy lime served with homemade toast is a very Bundy brekky.

For dinner, choose between Grunske's for smoked mackerel and Moreton Bay bugs on the river or Brewhouse restaurant for Bargara Brewing Co beers – 50 per cent of profits from the Great Barrier ale go towards reef conservation – to wash down your pizza and cone of gelato soaked in Rusty Roo beer.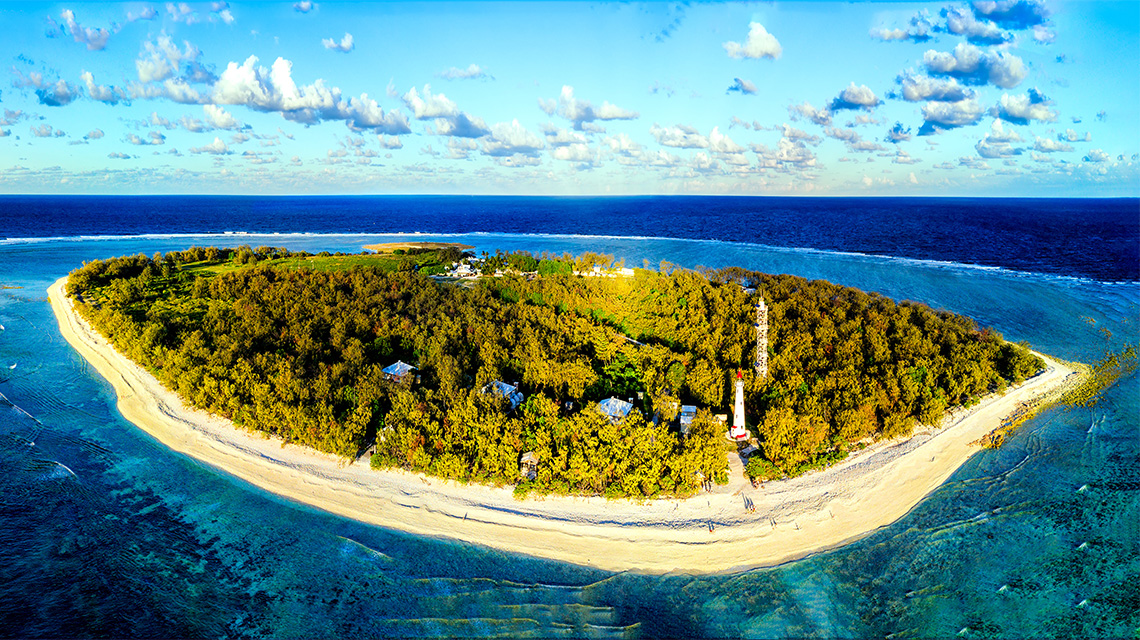 Lady Elliot Island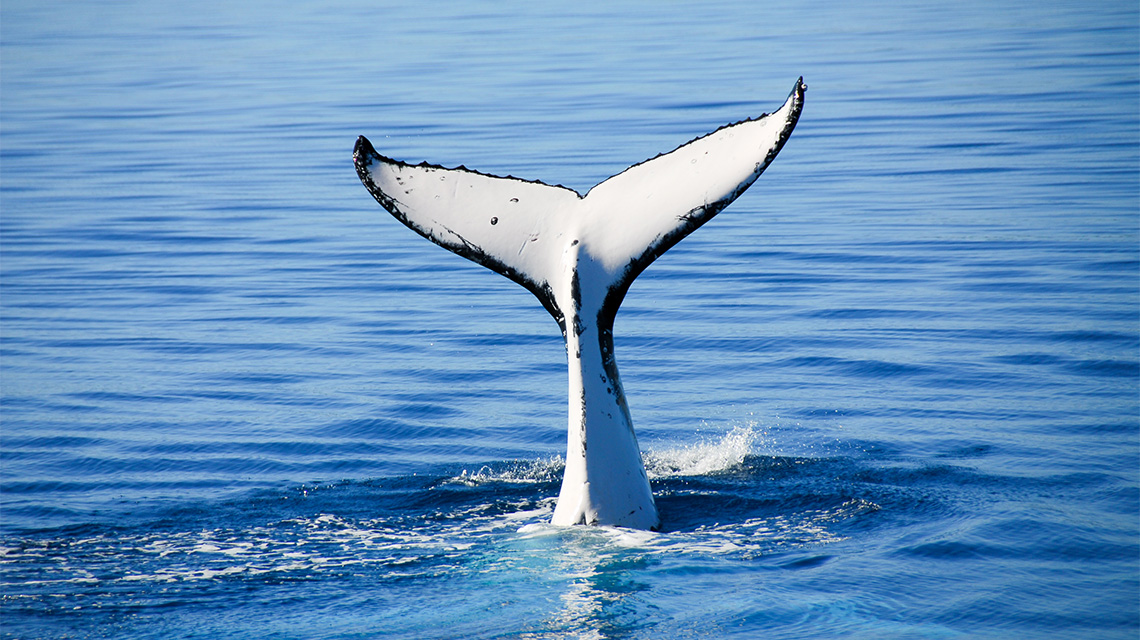 Whale watching, Hervey Bay (Photo credit: Tourism and Events Queensland)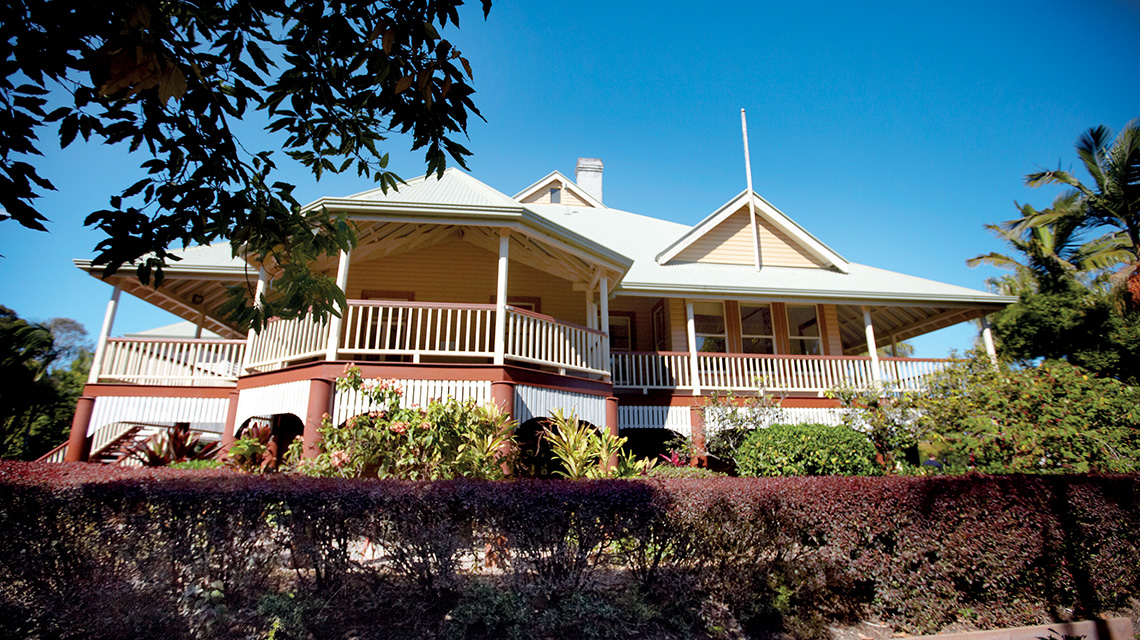 Fairymead House Sugar Museum (Photo credit: Tourism and Events Queensland)
Where to play
Go back to the beginning of Bundaberg sugar at the Fairymead House Sugar History Museum, which traces the local industry and demystifies the sugar making process from cane to crystal.

On the other side of the Botanic Gardens, at the Hinkler Hall of Aviation, you'll meet a famous Bundy native – Bert Hinkler, the son of a sugar mill worker who achieved many feats of aviation, including the world's first solo flight across the South Atlantic.

Bundaberg is also home to an unexpected art scene, which extends from the Bundaberg Regional Galleries to a public art trail where outdoor mosaics and sculptures grace the Riverside Parklands and Bourbong Street.

No trip to Bundaberg is complete without visiting the Bundaberg Rum Distillery and the big Bundaberg Brewed Drinks barrel, both of which offer tours. Continue your tasting crawl in Childers – the home of such wineries as Hill of Promise and Ohana – and visit Mammino Gourmet Ice Cream, most famous for its macadamia nut flavours, before driving the Burnett Circle through citrus country and out to the rock art sites of Cania Gorge National Park.
What to see
With the Southern Great Barrier Reef on its doorstep, Bundaberg offers unique wildlife experiences that change with the seasons. Starting from the south, Hervey Bay becomes a splashy playground for breeding humpback whales from July to November, and the Hervey Bay Dive Centre is the only operator that'll let you swim with the friendly giants.

Next come the turtles, who nest on Lady Elliot Island and at Mon Repos National Park between November and March; the baby turtle hatchlings emerge at the end of the season. The Mon Repos Turtle Centre runs a morning Segway tour and an evening sunset excursion that pair loggerhead turtle facts and sightings with tea or tapas, respectively.
On top of loggerhead and green sea turtles that nest and hatch right in front of the eco resort, Lady Elliot Island is also a prime perch for viewing the coral spawning in late December, manta rays in winter, and seabirds that nest here from September. A number of great dive sites around the island will get you close to mantas as well as sharks, Maori wrasse and other pelagic fish.
Where to stay
Base yourself at Lake Monduran Holiday Park north of Gin Gin to cast a line for bass or barramundi, cycle the Boolboonda Rail Trail, or ponder the Mystery Craters by day before retreating to your cabin, holiday house or good ol' fashioned tent under the stars. The place is decked out for catching and cooking fish thanks to a tackle shop, boats for hire, and two barbecue areas plus an outdoor fire pit.

Back on the coast, you can't beat the NRMA Woodgate Beach Holiday Park, a 3.5ha oasis that's home to kangaroos, black cockatoos and lorikeets. Beyond the grounds are 16km of Fraser Coast beach and the surrounding Burrum Coast National Park. Whether you're telling campfire stories outside the caravan, curling up for bed in a cabin, or reading a book on your beach house verandah, it's hard not to relax here. Don't miss a bacon and egg breakfast at the Serenity Cove Café. NRMA members can also save on Car hire in Bundaberg with SIXT with 15% off daily car hire rates and a free upgrade.
Get more out of your getaway
Download the my nrma app to find attractions and exclusive Member benefits nearby