Once upon a time, the thought of a couple of days on the couch would have been dreamy, but now that we're all finding ourselves self-isolating for a prolonged and undetermined period, boredom may be setting in pretty quick. We reveal a world to explore all from the comfort of your armchair. Whether you've got young kids, teenagers or isolating solo, there's something for everyone.
Adventure begins at home
Entertaining kids can be tough, let alone coming up with daily activities to keep them amused - but, that's where Ji comes in. Ji is the Kids Club Activities Coordinator at NRMA Treasure Island Holiday Resort on the Gold Coast and he's doing free online videos on the NRMA Parks and Resorts Facebook and Instagram page. From crafts, competitions, games, to fun tutorials and exciting challenges – the little ones will be entertaining for hours on end.
Discover who's who in the zoo
For the first time in Taronga's 102-year-history, Taronga Zoo Sydney and Taronga Western Plains Zoo in Dubbo are joining forces and going virtual with the launch of a little something called Taronga TV. You'll get to tune in daily for a packed schedule of keeper talks and shows, 24/7 live animal streams and behind-the-scenes sneak peeks at what the animals actually get up to when the zoo is closed. Taronga TV will be releasing new video on the daily on Facebook, Instagram, YouTube and online via Taronga TV. Alongside this streaming content, there will also be an archive of online resources for teachers and parents who may be home-schooling their kids at the moment, featuring fun yet educational materials about exotic wildlife, local fauna and the natural world.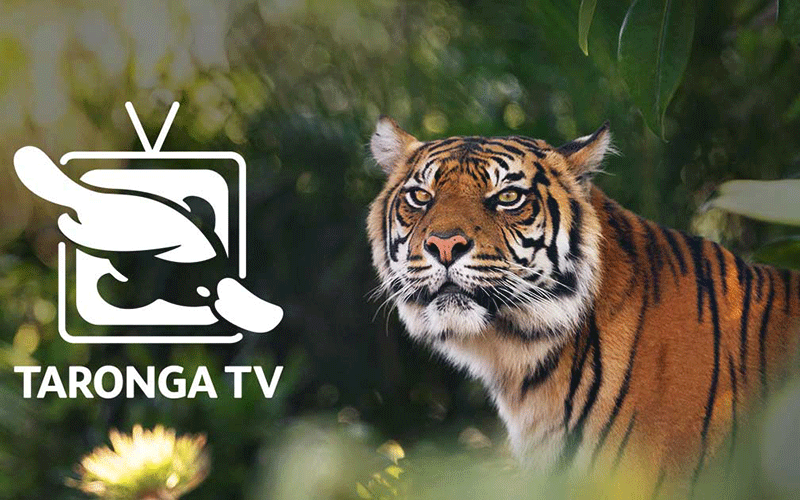 (Image supplied: www.taronga.org.au)
Roam from Home: An in-home scavenger hunt
Whether you're trying to cure cabin fever or reignite a spark, Roam From Home Scavenger Hunts have brought the adventure indoors, with two available categories to choose from: In-Home Family Scavenger Hunts and In-Home Date Night Scavenger Hunts. Every hunt includes a variety of interactive photo, video and trivia challenges. You can even compete against your friends and family in other households. In-Home Family Scavenger hunts have a variety of tailored adventures that will fit your educational and playtime needs. These hunts can be done with children 3 and up, and promises fun for the whole family. Whether you are using these hunts to supplement your e-learning curriculum or seeking a new interactive adventure for your kids, there is a scavenger hunt for you. In-Home Date Night Scavenger hunts are the perfect combination of romance and thrill to reignite that spark, while stuck at home. Choose to walk down memory lane or create brand new memories with one-of-a-kind themes like: Roam-antic Adventures, Rom-Com or Party Games.
Sea more sea life
Their doors may be closed, but that won't stop Sydney's Sea Life Aquarium from brightening up your newsfeed a little by live streaming playtime and feeding time with some of their cutest and scariest animals. Ever wanted to know what dugongs eat for breakfast, lunch and dinner? Or why the ominous looking Grey Nurse Shark is often referred to as the Labrador of the sea? You can even dive back in time with their all new Jurassic Seas zone, where you can learn more about the ocean's living fossils and what you can do to help protect them from disappearing. But these aren't the only live-streams and digital content the aquarium is planning, so make sure you can keep eye on future events.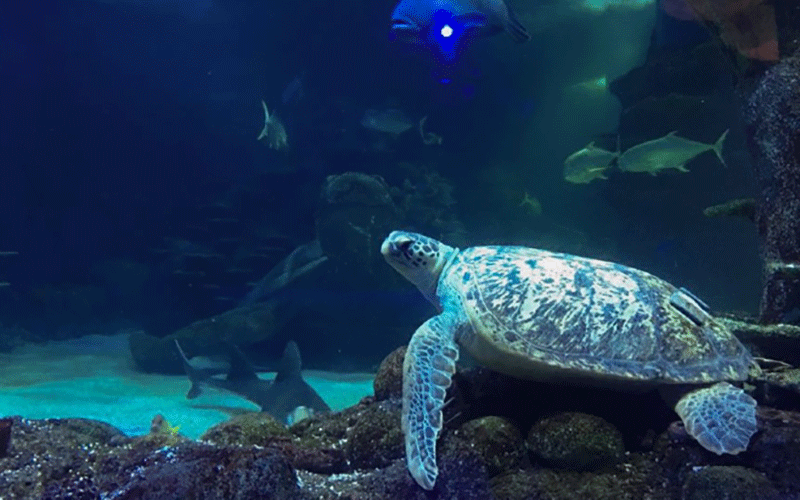 (Image supplied: www.Ellaslist.com.au)
Shop for showbags
After the Sydney show's scrapping for 2020, showbag company Chicane Showbags is moving most of its range into a web store that's fittingly called Showbag Shop. Whether you can't get enough Bertie Beetles, have a hankering for a bag filled with KitKats, or would prefer pop culture-themed merchandise you'll find bags filled with your favourite items online. These self-isolating, stay-at-home, generally restricted times might go smoother with a big stash of Smarties or Snakes Alive – not to mention, keep the kids entertained with their very own bag of goodies. Bags ship Australia-wide, arriving in Sydney, Melbourne and Brisbane within one to three business days ,and in Perth in around five to seven. There is a weight limit on each purchase, though, if you're currently thinking of filling your cupboards with showbags, with only 40kg available per order.