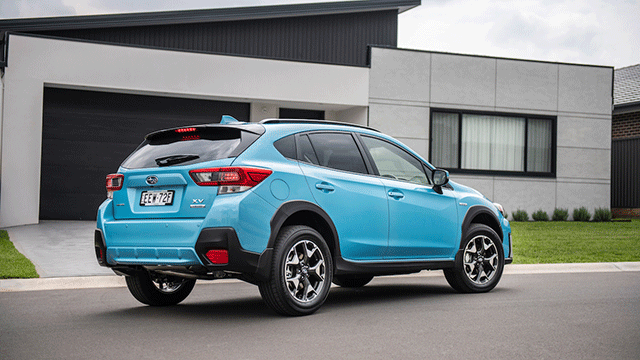 Hybrid drivetrains debut for Subaru in the XV Hybrid, but is it too little too late?
Few car companies have had a more torrid decade than Subaru. Prior to the 2011 tsunami slamming into the Japanese coast, Subaru was flying high with record year-on-year sales and its new Outback/Liberty vehicles enjoying strong reviews in the press.
But the tsunami necessitated factory shutdowns and Subaru (along with many of its Japanese compatriots) has been on the back foot ever since. Late 2019 and early 2020 weren't any kinder, with a typhoon and container ship stink bug infestation wreaking more havoc with Subaru's supply chain.
What is it?
Amid all this mayhem – now further exacerbated by the coronavirus – Subaru was attempting to launch 'e-Boxer' hybrid versions of its two bestselling vehicles, the Forester (which we will review in a future issue) and the XV. It's following a similar strategy to other carmakers in the space, offering the hybrids as higher-spec models.
How much is it?
The lone XV Hybrid is available for $35,580 before on-roads, about $800 less than the top-spec petrol-engine XV, the 2.0i-S.
What do you get?
By and large the Hybrid is well equipped, with adaptive cruise control and Subaru's EyeSight and active safety systems among the inclusions, but to offset the expense of its electric motor it misses out on a few of the premium variant's goodies, such as power-adjusted leather seats, an electric sunroof, a larger central touchscreen, satellite navigation, active headlights and a handful of cosmetic touches.
Also absent is a full-sized spare tyre, deleted to make room for the underfloor batteries, although the upside is a fraction more cargo space than its XV siblings.
What's it like to drive?
Refinement has long been a Subaru hallmark and the petrol 2.0-litre engine in the regular XV performs far better than its 115kW/196Nm figures might imply.
The same silkiness and smooth power delivery are evident in the Hybrid, but it also benefits from a 12.3kW/66Nm electric motor that puts more torque under the driver's foot – a difference especially noticeable on the open road. The motor also contributes to a modest reduction in claimed fuel consumption: 6.5L/100km versus 7.0L in the regular XV. Our drive loop returned 6.6L/100km so this figure is achievable under real-world conditions. Beyond that, the XV Hybrid has a more user-friendly interior, better handling and greater soft-roading capability than many of its competitors.
Final thoughts
Although this is just its first step towards an electric future, Subaru is nevertheless very late to the hybrid party – and therein lies the problem. A decade ago hybrids could undercut their petrol-only counterparts' fuel consumption by a substantial margin, but regular combustion engine technology has closed the gap and saving five litres over a 1000km trip isn't a compelling financial or environmental argument. What the XV Hybrid's premium price really buys is some additional performance.
Pros: Usual Subaru refinement; improved performance
Cons: Fuel savings pretty negligible