Road trip: Escape to the Snowy Mountains
Boasting spectacular scenery and a network of quality sealed roads, cruise through valleys, river plains and mountain peaks in a Snowy Mountains escape.
Image credit: Destination NSW
Day 1: Sydney to Jindabyne 
5hr 22min | 457km
Stop 1: Wild Brumby Distillery
Stuff your car with fly-fishing accoutrement and head towards Jindabyne to visit the Wild Brumby Distillery. If cosy fireplaces, stag horn chandeliers and red-cheeked skiers in beanies and fat jackets are your thing, then the Wild Brumby Distillery is a must. Enjoy a delicious smoked trout salad, while sampling their gold medal winning 'Gindabyne' elixir.
Enjoy fishing year-round in the pristine waters of the Snowy Mountains. You'll find beautiful lakes and deep dams teeming with trout and other fish species. Fishing in most wild rivers and streams is permitted from October to the June long weekend. There are great tours, too.
After a long day of exploring, why not relax at NRMA Jindabyne Holiday Park. Located on the foreshore of Lake Jindabyne, this holiday park offers incredible views and a charming place to stay. From a vast range of accommodation options, there is something for everybody.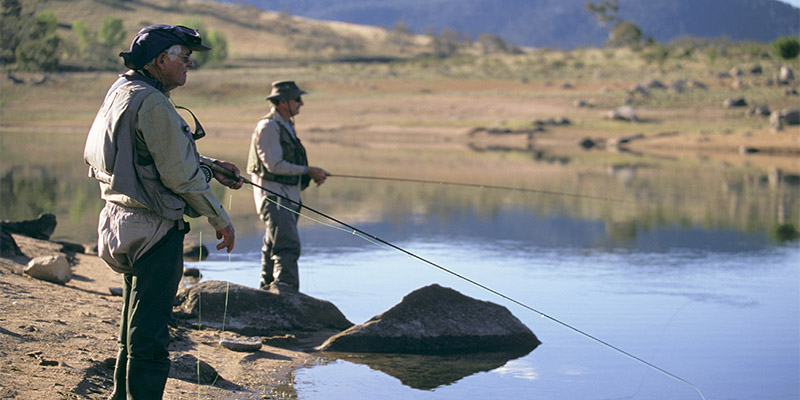 Day 2: Jindabyne to Tumut 
2hr 32min | 212km
Stop 1: Snowy Hydro Discovery Centre
Take a leisurely snow-dappled drive to Cooma and the Snowy Hydro Discovery Centre. This state-of-the-art visitor centre showcases the amazing history of the Snowy Mountains Scheme; from the early days of construction to the present. It comprises an exhibition hall, photographs, models, hands-on exhibits and interactive displays. Kids can jump on the 'power bikes' and try to peddle hard enough to power their Xboxes.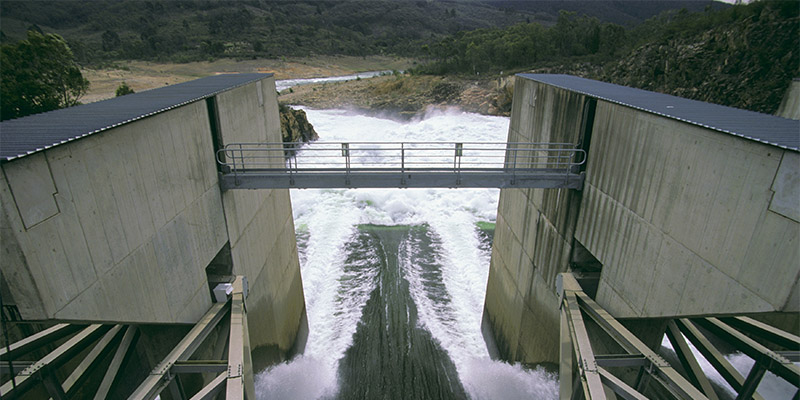 Stop 2: Banjo Paterson at Cooma's Centennial Park
Pay homage to Banjo Paterson at Cooma's Centennial Park. A diminutive bronze statue, which is a tribute to the author of our unofficial national anthem.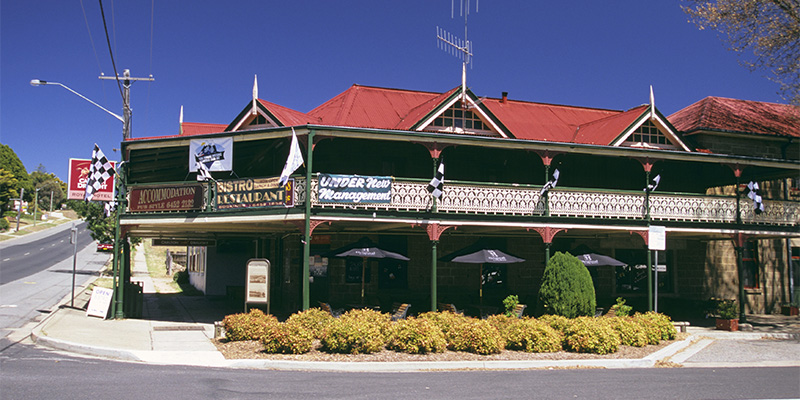 Stop 3: Meander through Adaminaby
Flutter from Birdsnest and head through the Kosciuszko National Park, with its snow-laden gums, pretty wildflowers and limestone gorges. In keeping with the Banjo Paterson theme, road signs warn of wild brumbies drifting across the highway. Continue onto Adaminaby where you'll be greeted by a statue of a big trout. The town's extraordinary relocation was the subject of the 1958 film Operation Adaminaby. In 1930, an 18-year-old Patrick White jackarooed near here and later wrote his famous debut novel Happy Valley, which was based on some of his experiences.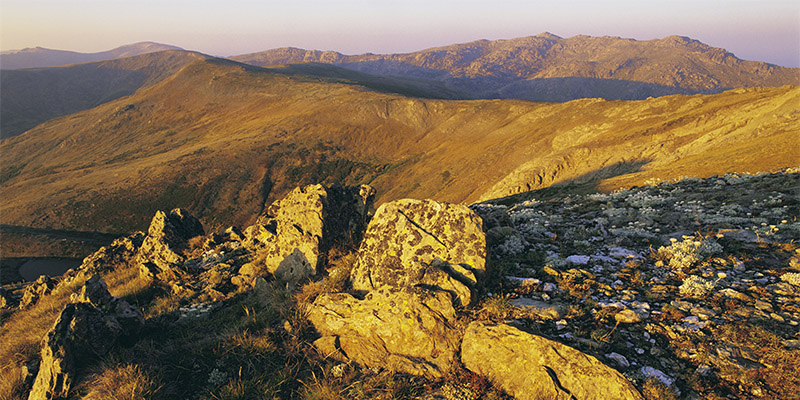 Stop 4: Snowy Scheme Museum
Adaminaby's Snowy Scheme Museum is a multi-dimensional insight into the impact on the nation of the construction of the Snowy Mountains Hydro-electric Scheme, highlighting achievements of the engineers, the workers, the machinery and the role the project played in the development of the modern Australian nation. The Snowy Scheme is widely considered to be the greatest engineering project ever undertaken in Australia.
Stop 5: Venture around Talbingo
Drive to the birthplace of Miles Franklin, seminal writer and feminist. She's best known for her novel My Brilliant Career but was also committed to the development of a uniquely Australian form of literature. Franklin supported writers, literary journals and writers' organisations, and her endowment of a major annual prize for literature is the eponymous Miles Franklin Award before heading to Tumut.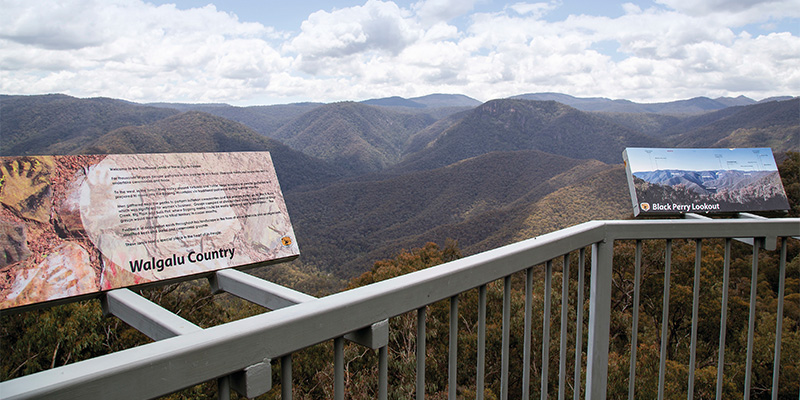 Stop 6: Rest at Elm Cottage
Set on a backdrop of unique Australian plant and wildlife, and of course, the sublime landscape that is the Snowy Mountains, Elm Cottage is the ideal place to lodge whether you're on your honeymoon, celebrating a special occasion, meeting up with family and friends, on a fishing or skiing holiday, or just looking to relax and recharge your batteries.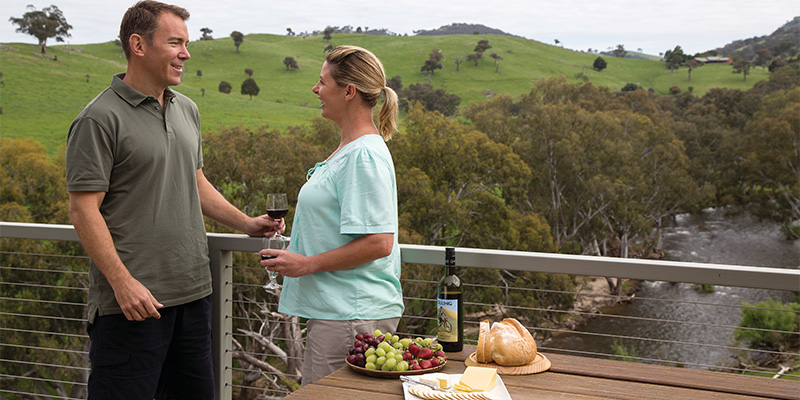 Day 3: Tumut to Tumbarumba
54min | 67km
Stop 2: Tumut Broom Factory
No, seriously, the broom factory is fascinating and it's the last original millet broom factory in Australia. Watch staff in action making a straw broom in the factory in the same way since 1946.
Lunch at Brooklyn on Fitzroy - a 141 year old mansion in Tumut – before heading to the Adelong Falls Gold Mine Ruins, 20 minutes outside Tumut. Perched at the magnificent viewing platform, you can easily imagine the gold miners that once toiled below.
Or why not try Nest Cinema Cafe books for lunch in the neighbouring town of Tumbarumba. This former Masonic Temple has been transformed into a hip café, bookshop and arthouse cinema. The food is five-star and it's fantastic to see imagination and talent coalesce in regional Australia.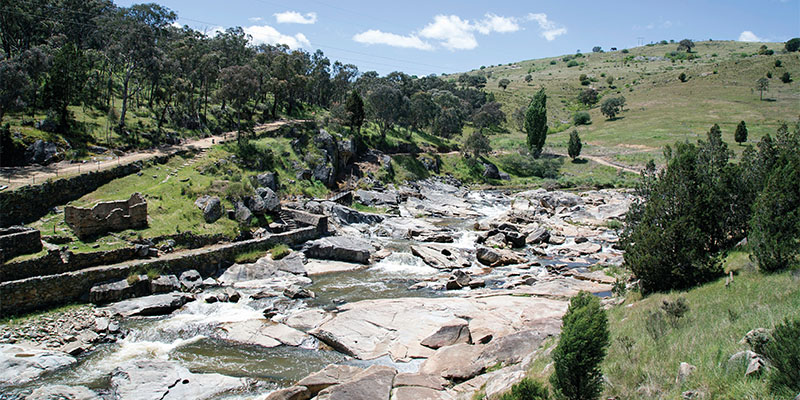 Lay-by your next holiday
Take advantage of flexible payment settings to suit your budget on bookings over $200 – no fees or hidden costs.

With NRMA Parks and Resorts, you never have to miss out on a holiday again!