Winner: Mazda CX-3 Maxx
Second: Honda HR-V VTi-S
Third: Nissan Qashqai ST
Winner: Mazda CX-3 Maxx
It's back-to-back wins for Mazda CX-3 which, when it was launched in 2015, introduced a new concept to this growing cohort of city-centric SUVs: brilliant build and finish quality in an affordable and great-driving small vehicle.

CX-3's winning attributes are still relevant and have remained unchallenged.

In fact, CX-3 made such an impressive debut that in Australia's Best Cars last year it was acclaimed as the Judges' Choice, where all judges voted on the vehicle they felt had made the most significant impact on the local market.

There are four model grades in the CX-3 range, and the most popular with Australian consumers is the Maxx, which finds a sweet spot between equipment, some small luxury touches and price, which is $27,750 drive-away.

As with other vehicles in the Mazda range, considerable effort has been made to optimise CX-3's ergonomics, particularly in regard to keeping the driver's eyes on the road. The toggle on the centre console is where most people's hands fall, and it operates functions displayed on the screen, which has been placed high on the dash so the driver's eyes don't have to stray far from the road.
CX-3 is based on Mazda2, and while it may indeed look like a Mazda2 in a high chair, it does have some punchier engine choices compared with those in Mazda's light hatchback. Under the bonnet is a 2.0-litre, naturally aspirated petrol engine which makes 109kW and 192Nm. That's not a huge amount but it's not a huge car either.

Although it's a sprightly performer, CX-3's fuel consumption doesn't come back to bite you, using only 6.1L/100km. That puts CX-3 near the top of the category for fuel economy and contributed to the considerable overall points gap between it and the second-placed Honda HR-V.
This leads us to one of the CX-3's major points of difference from its competitors: the drive. CX-3 is comfortably the best-handling baby SUV in this year's awards. Its steering is pleasingly accurate and the suspension, which is a simple set-up of MacPherson struts up front and a torsion beam at the rear, has been specifically designed to optimise these characteristics.

The 2.0-litre engine and an intuitive six-speed auto combine to give CX-3 a nimbleness unrivalled in the category.

Consumer demand for SUVs is continuing to push competition among manufacturers for shoulder room in the market. Overall, SUV sales nationwide were up by around 8 per cent in 2016 where the Australian new vehicle market as a whole rose only by 2 per cent, indicating SUVs are punching well above their weight – even the lightweights.

On that note, CX-3 is light even among this company, weighing in only at 1226kg compared with the second-placed Honda HR-V at 1328kg and the 1408kg of Nissan Qashqai. This translates into one of CX-3's few downsides, as its overall size means it has significantly less space than Honda HR-V and Qashqai.
Second: Honda HR-V VTi-S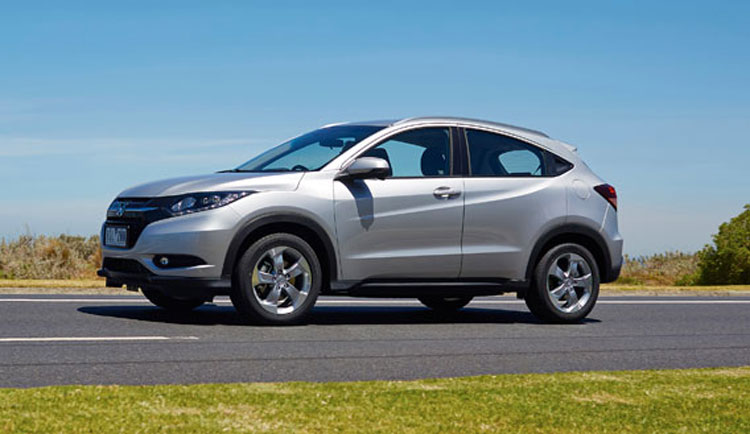 HR-V was the car Honda needed in order to stay competitive in the SUV market, and since its arrival in January 2015 it's deservedly found plenty of happy customers.

Among the key assets of HR-V, and where it actually does better than the category-winning Mazda CX-3, is in space. While HR-V is a bigger vehicle overall, it also makes excellent use of that space with its 'magic seats', which will be familiar to Honda Jazz owners.

HR-V leads the class with its safety credentials, which in this mid-spec VTi-S variant include blind spot monitoring and autonomous braking – highly commendable in a small SUV costing $31,428 drive-away.

HR-V's CVT transmission can cause the revs to flare under load, but it's minimal in normal city driving.

Build and finish are up to Honda's typically high standards, placing HR-V in a well-deserved equal first in class along with the other two podium finishers.

HR-V handles very well, and although it isn't quite as sharp as Mazda CX-3, it makes up for that with a more supple ride. This is a solid second place for the Honda, making it a smart buy if you need a little extra room in your baby SUV.
Third: Nissan Qashqai ST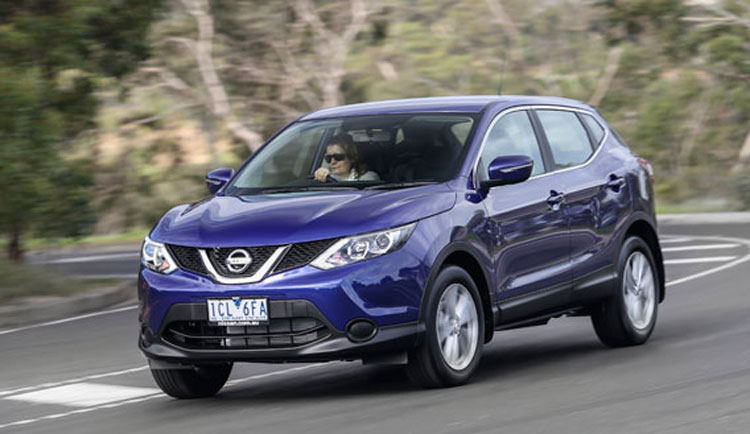 Among the baby SUVs, Nissan Qashqai is the bruiser of the bunch. It's a big thing, and that's reflected in its class-leading score for space.

Its price is above average, but for some buyers the extra wriggle room will be well worthwhile.

Qashqai's build quality is equal class-leading, and many will be surprised at the excellent fit and finish evident in the interior, especially given it's a decent size for the category and yet still very competitively priced.

Performance from the 2.0-litre petrol engine is not far off that of Mazda CX-3, and the CVT is one of the better renditions of this type of transmission, minimising flaring engine revs. This mechanical composure is reflected in the smoothness and quietness score, which has Qashqai lined up with the non-CVT Mazda CX-3.

Handling is positive and predictable, and Qashqai's ride is equal best in class, making it viable for longer trips.

Safety isn't left wanting in Qashqai, which comes with a reversing camera.

The areas pegging Qashqai back are its pricing, depreciation and insurance scores and its lack of standard features, but these have hardly affected its popularity, as it's Australia's third-best-selling small SUV.