Jump on board with Afford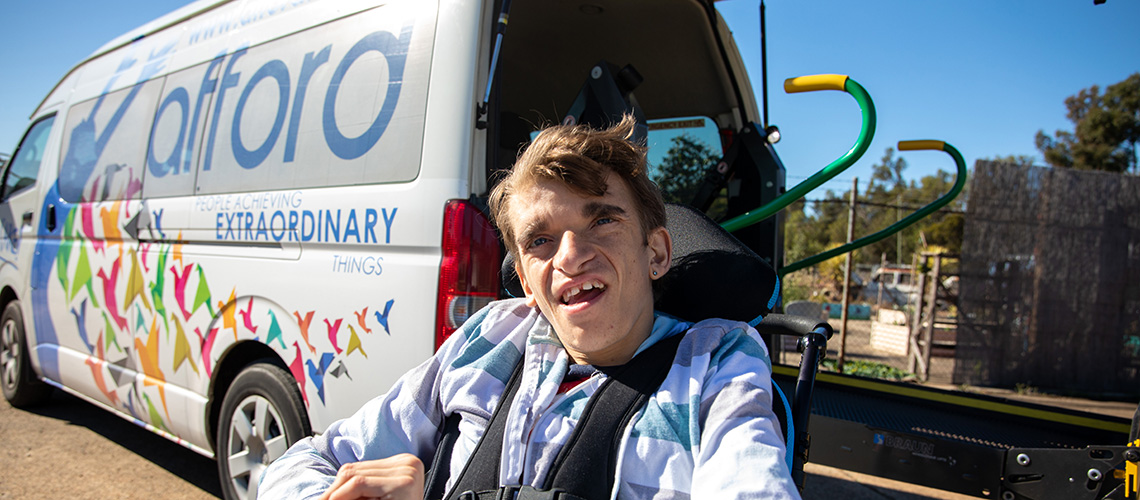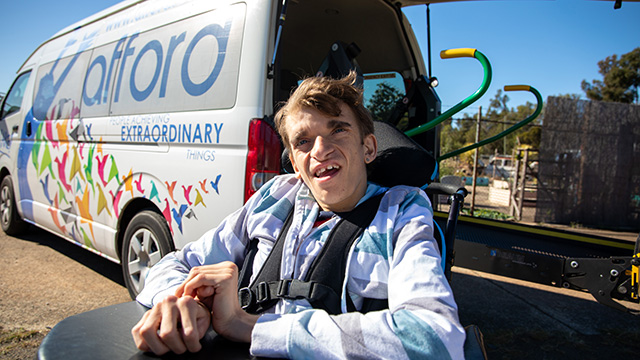 Afford supports thousands of people every day to live the life they choose under the NDIS (National Disability Insurance Scheme). Whether it's getting out to the supermarket, attending a local event or enjoying community parks and activities, Afford facilitates the transport of individuals to the places they want to go.
With origins dating back to the 1950s, Afford was first established to support Australians affected by the Polio epidemic that swept the country. Afford has been trusted for over 66 years to champion community inclusivity for people of all abilities.
As a leading not-for-profit disability service organisation, Afford's fleet of more than 310 cars, vans and wheelchair accessible vehicles travel over 1.5 million kilometres each year to ensure that every individual has the opportunity to achieve their goals at work, home and in life.
Today, Afford is a leader in group home accommodation across Australia. Every resident living in an Afford home is supported to develop their independent living skills and develop lifelong friendships. As part of The Afford Lifestyle, an Afford van is always parked out the front of the home to ensure that residents can be supported to go where they want, when they want and explore the community around them.
Community access is an integral support for the thousands of people who attend Afford Day Programs across Australia. Outings to museums, local events, community activities, weekly fitness programs and more all hinge on reliable travel between destinations.
SLES (School Leaver Employment Support) trainers transport trainees to businesses across a range of industries every month to support trainees develop the skills, knowledge and confidence for work life.
Client transport is a vital cog in the constantly moving machine of Afford operations, and the backing of NRMA provides great reassurance for all Affordians on the road, as Steven Herald, Afford CEO explains:
"Our vehicles are an intrinsic part of service delivery for our clients. Our fleet provides the transport link to ensure every individual has the opportunity to be an active member of their community."
"Having NRMA Roadside Assistance for our business gives us the peace of mind that if one of our vehicles breaks down, it will soon be up and running again to continue the delivery of community engagement opportunities for every person living with disability."
Afford's iconic branded fleet travel across the country to support individuals achieve their goals under the NDIS.